Can you help us this Spring?
It's been a sad, lonely and frightening year.

Even during normal times learning that you, or someone you care about, is going to die is a total
body blow. Lives are turned upside down. There is fear, dread and heart-wrenching anguish.
To go through all this during a pandemic is much worse. Dreadful in fact.

At the beginning, the question in all of our minds was, 'How can we continue to care for everyone who needs us when we are all being told to stay at home.'

To everyone in our care, the answer we gave was, and still is, "We will do everything in our power to look after you just as lovingly, carefully and skilfully as we always do."
How have we adapted our services during the pandemic?
The first thing is to make sure that every patient and all those who are important to them have all the nursing, medical and therapeutic care they need.

Daily, sometimes hourly, phone calls are now in place. People are cared for in the hospice and at
home with extra support, advice or just a chat over Zoom or Facetime. During the terrible times
when everyone has to keep away from each other, our patients are surrounded by our care.

No one is alone. Patients and loved ones are surrounded by a circle of care.

At the centre of the circle is everyone who needs expert care. These are the patients and the
people and sometimes their pets too who want to make the most of the time they have left
together.

On the outer circle are all the people who are looking after them; doctors, nurses, therapists,
pastoral care and anyone else who the patient, or the people who are important to them, need.
How you can help you can help
Your donation of £25.25 today puts every local person who needs us, in the centre of a huddle of total hospice care a circle of love. You will be helping to give every patient everything they need to live their lives as well as they can, for as long as they can.
Henriette's Story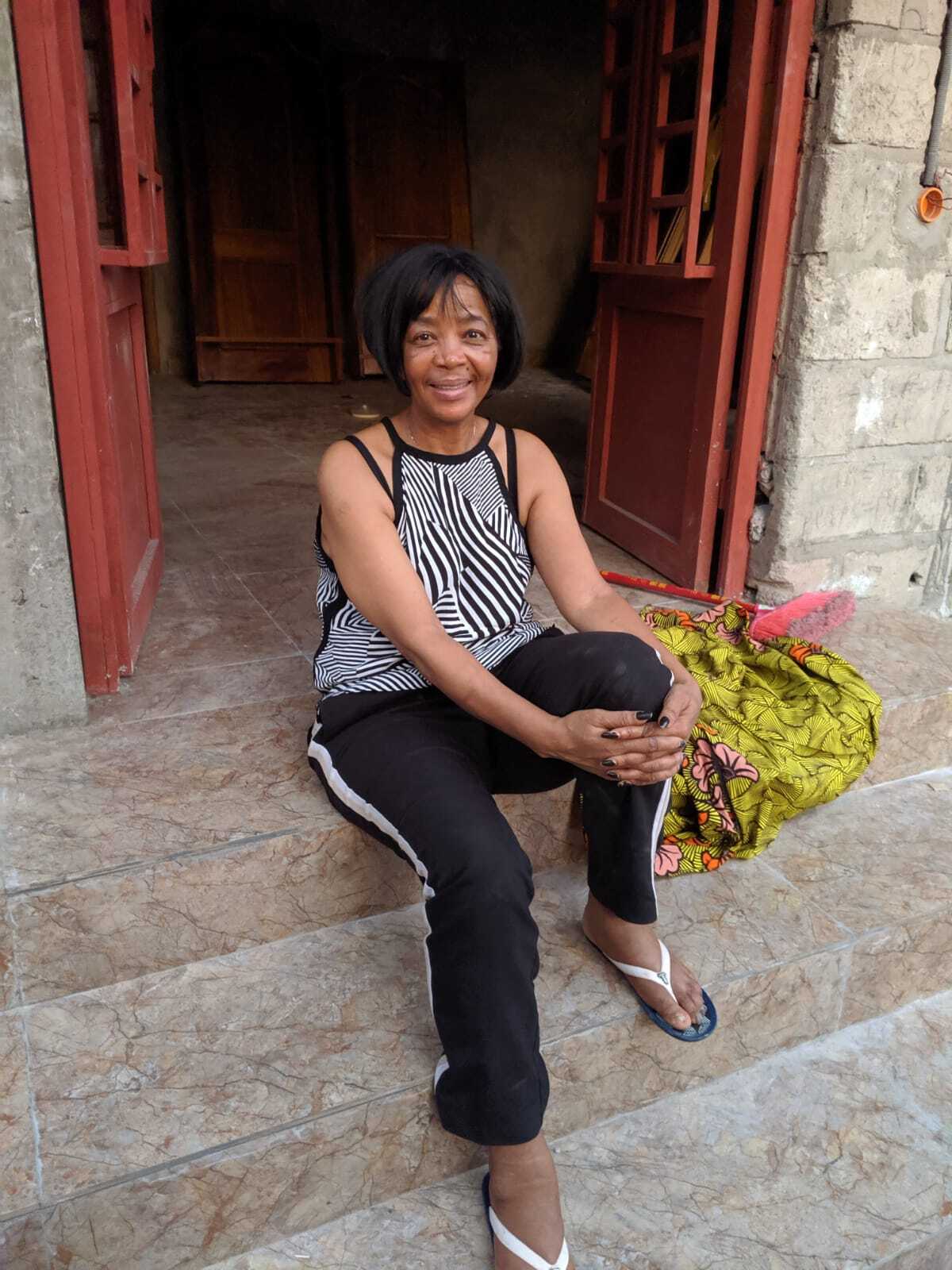 "Saint Francis Hospice is a very special place for me. It is where receive so much love," says Henriette.
"When the hospital diagnosed me with a degenerative disease that affects the nervous system called Multiple System Atrophy in 2016, my first consultant, said "There is no cure; go and sit down and wait."

"I was thinking 'Wait for what? Death?' I remember going to my bedroom crying, thinking to myself, I will die very young. What about my children? I always promised myself that I would live to carry my grandchildren."

"I regularly chat with Sue, a counsellor at the hospice, on the phone. She gives me so much joy. She gives me ways to love myself again."

"The community nurses are also there to care for me. Everyone I meet really listens to me and makes me feel like a human being. I know that my thoughts and feelings matter."

"I also have my husband and my three daughters, who love and support me, and they have been doing so all along. We live our lives because every second counts. I have to make the most of it."
With your help we can make a difference

Please help today with a gift of £25.25. Your gift will reach people like Henriette who are suddenly being told they are seriously ill. You will help people who are living with long-standing terminal illnesses. You will help care for people who are dying and for children and loved ones who are grieving.

Kenneth's story
Your local hospice needs people like you to give whatever you can so that no-one is left out in the cold. You could welcome someone like Kenneth into our huddle of love. He didn't even know we could help him.

At his home in Pilgrims Hatch, Kenneth was living with chronic back pain after radiotherapy to
treat his prostate cancer damaged his spine.

The pain became so severe that he struggled to cope. "I was at a low ebb and I couldn't see
daylight because I was in permanent pain. I received a call from Saint Francis Hospice asking if I
would like to come in to see if they could do anything to relieve my pain.

To be honest, I wasn't very hopeful but after 7-10 days, I felt such a difference.

There must be lots of people in my position who would not dream of approaching Saint Francis Hospice for help. And what's even more amazing is that Saint Francis Hospice came to me."

Kenneth is now back home and the hospice's medical teams continue to help keep his pain under control. He says, "I am absolutely over the moon and will be forever grateful for my time in the hospice."

Today your £25.25 gift could help someone like Kenneth to have pain relief at home or in the hospice.
Care for everyone in the local community
Today many, many grieving families are still being looked after by our experts who understand
what they are going through.

Your gift today means the arms of Saint Francis Hospice will wrap around every patient and their loved ones: keeping them safe and cared for in a huddle of love.

Every family in and around your local community can have their very own Saint Francis Hospice
huddle of love. This means no-one is, or will be, left alone to face serious illness, death and grief
all by themselves. Every patient and their loved ones receive regular phone calls, video calls and
home visits from the dedicated experts at Saint Francis Hospice.

In fact, during the 1st, 2nd and 3rd wave of the pandemic, everyone was safely welcomed into
the hospice or cared for at home. But we learnt, and learnt fast, how to add even more care
over the phone, video call or on the doorstep.

Every patient and the people who care about them now has their huddle of love: designed and
proven to keep them safe and protected. And it will do so for as long as there is even a tiny risk
of the pandemic.
Pledge your support today

I do hope you can find it in your heart to think of people in your community, or even in
your street, who are seriously ill and fearful for themselves or their loved ones.
With your gift of £25.25 today, everyone who needs Saint Francis Hospice care, before, during
and after death, will be embraced in our huddle of love. Helping with the pain and fear of illness
and loss and allowing them find joy in their lives.

Your love and support helps everyone who needs the Hospice to feel like Henriette and, "Focus
on how wonderful life is.