Yorkshire Three Peaks
20th August 2022 | Horton-in-Ribblehead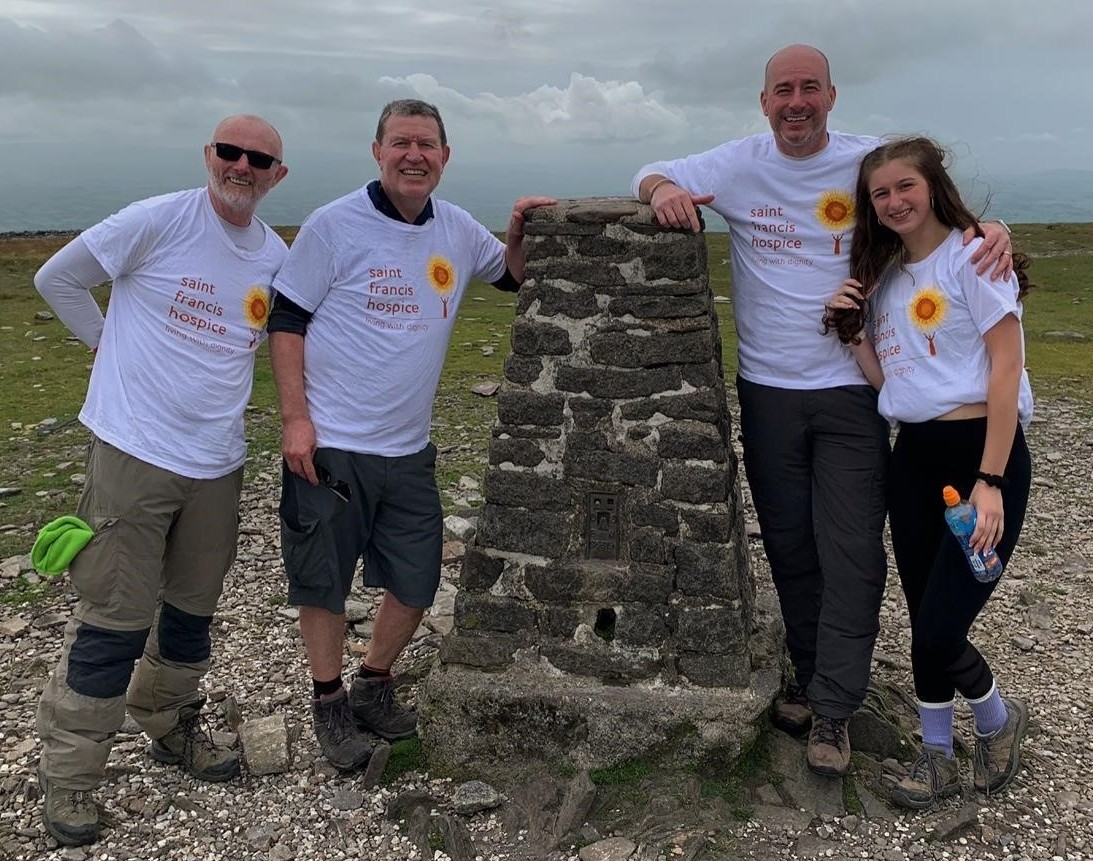 We are inviting you to take on the glorious Yorkshire Three Peaks challenge where you will cover 24 miles and 5,000 feet, pushing yourself to reach all three of Yorkshire's highest peaks, in just one day!
Pull on your hiking boots to face rocky terrain, steep climbing and thousands of steps, while trekking through the heart of Yorkshire's majestic scenery (including the famous Ribblehead Viaduct), all to raise vital funds to support local people living with life limiting illnesses.
Starting early Saturday morning, you will start your challenge in Horton-in-Ribblehead and will begin by trekking up to the summit of Ingleborough (723m). You'll then tackle Pen-y-ghent (694m) before taking on the highest peak in Yorkshire: Whernside (736m). The route is fully supported with mountain guides, and we will provide you with full fundraising support to help you complete your challenge for Saint Francis Hospice.
Take on the three peaks challenge like Laura did, so we can care for more patients like her Dad, Denis.
Laura's dad, Denis, was cared for by our Hospice at Home nurses for the last few days of his life.
Laura was inspired to take on the Yorkshire Three Peaks challenge after the care and support she received from the Hospice.
She says, "Julie was just unbelievable. We had so much trust in her. She helped us to understand what was happening with Dad and what to expect.
"She even stayed with us after her shift ended because she didn't want to leave us on our own."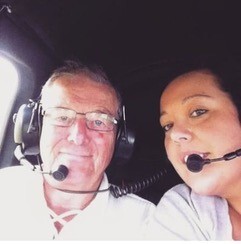 A patient to receive five hours of care, in their own home, from our Hospice at Home Nurses.
Two crisis clinical nurse specialist visits where our nurses will provide expert symptom control.
all Hospice services to keep running for one more hour.
A £40 non-refundable registration fee is due when booking this event.
By signing up to take part you pledge to raise a minimum of £250.
Starting in Horton-in-Ribblehead, trekking up to Pen-y-ghent (694m), Whernside (736m) and Ingleborough (723m).
Your registration and sponsorship will pay for:
A fully supported trek, with mountain guides to lead you around the route.
Certificates of completion
Public liability insurance
Accommodation is not included in the costs, but we do recommend you make your way to Yorkshire the night before, so you're up bright and early, ready to go on Saturday! You can find lots of accommodation options by clicking here.
The Yorkshire Three Peaks Challenge is a true test of endurance and 'mountain fitness'. Once you have registered we will provide you with training advise and a packing list for the event.
If you'd like to discuss the training requirements prior to registering please click here to contact our events team.
You might also be interested in
Fitness,cycling
London to Paris Cycle
Cycling from London to Paris is one of the great cycle experiences in Europe. After passing through picturesque English countryside, we cross the Channel at Dover and continue through the small villages and medieval market towns of Northern France.
London ExCel Centre
Fitness,cycling,running,swimming
London Triathlon
Take on one of the best triathlons in the UK race calendar.
Horton-in-Ribblehead
fitness,walking
Yorkshire Three Peaks
Take on the ultimate hiking challenge - reach all three of Yorkshire's highest peaks in just one day!
North London Skydive Centre
Fitness
Skydive
Are you after a hair-raising, adrenaline-fuelled challenge? Why not push the boundaries and take to the skies to support your local Hospice?