Frontline workers at Hospice receive covid-19 vaccine
16th December 2020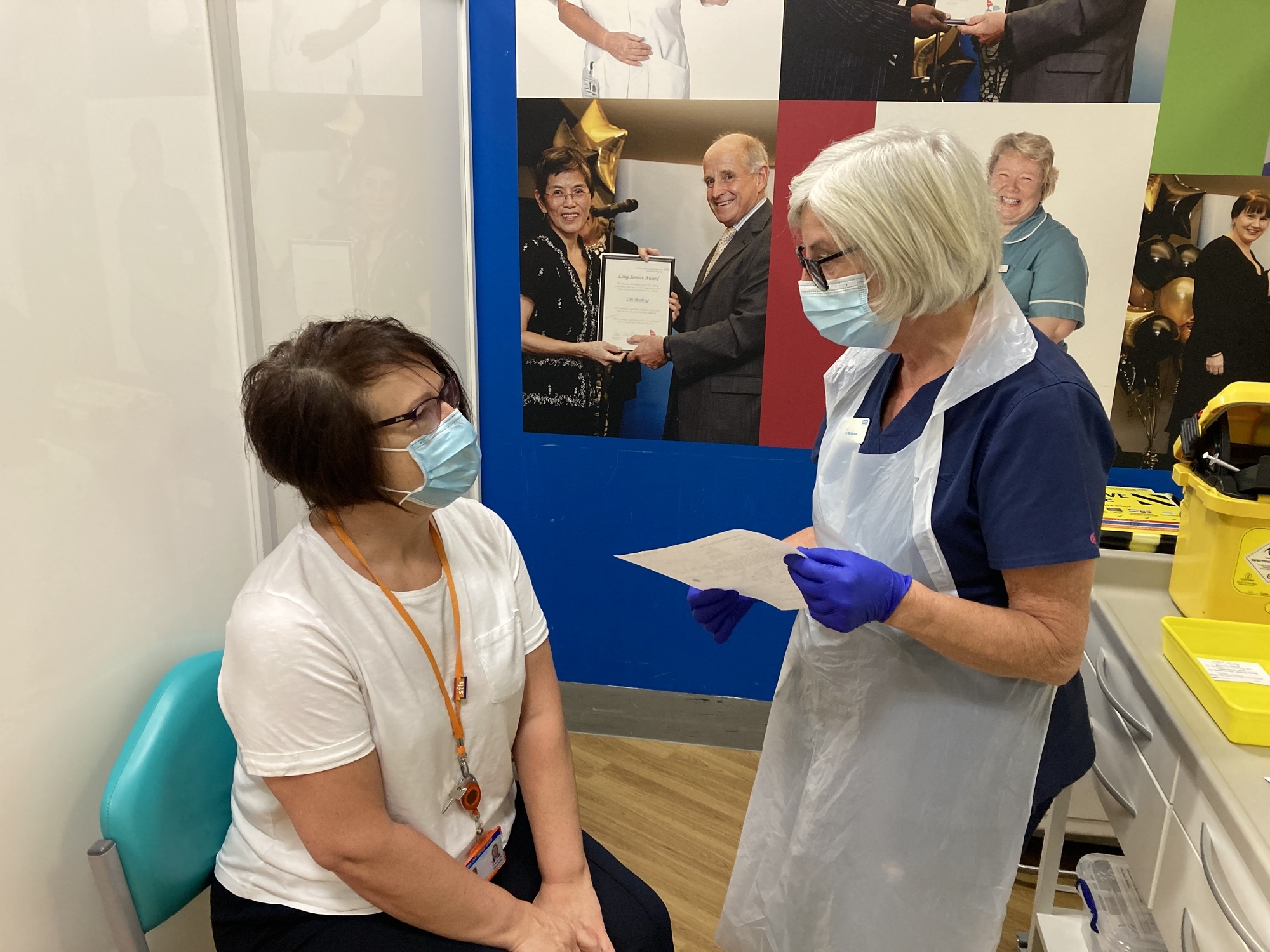 Since the outbreak of the covid-19 pandemic, healthcare workers at Saint Francis Hospice have been on the frontline caring for people who are seriously unwell.
And while PPE and safety measures have been in place to protect everyone at the Hospice and in the community, we've been eagerly awaiting the new vaccine to give us the best chance of beating covid-19 and preventing people from suffering complications or even dying.
On Wednesday (16 December), nurses and staff at the Hospice in Havering-atte-Bower, were invited to receive the vaccine at Queen's Hospital after the Barking, Havering and Redbridge NHS University Trust included the charity in its vaccination programme.
"We are delighted our staff are included with the BHRUT roll out of the vaccine," said Tes Smith, Director of Quality and Care at the Hospice.
"Our staff have been very much on the frontline on site and in people's houses as they've cared for patients and families throughout the pandemic.
"It's vital we are able to continue to provide our services as safely as we can going forward.
"Huge thanks to the BHRUT team for all their support to Saint Francis Hospice."
At the moment only a small number of its frontline workers have been offered the vaccine but the Hospice is expecting it to be available to all healthcare staff soon.
Diane Drain was the first healthcare worker at the Hospice to receive the vaccine, describing it as an "honour and a privilege."
"It does feel a bit weird being in the spot light," said Diane, who works as a practice and quality improvement lead.
"It is an honour and a privilege to be representing Saint Francis Hospice during this historic time.
"Having the vaccine for me is a step forward in combating this virus and hopefully sends a positive message to all my colleagues supporting them in making their own decision regarding the vaccine."
Magda Smith, our Chief Medical Officer at the Trust said the vaccine was a "game changer" and our "best defence against covid-19."
"I am delighted our vaccination hub is now open, ensuring those who need it most, like care home workers and vulnerable frontline staff, are first in line to get it," added Magda.
You might also be interested in
12th November 2019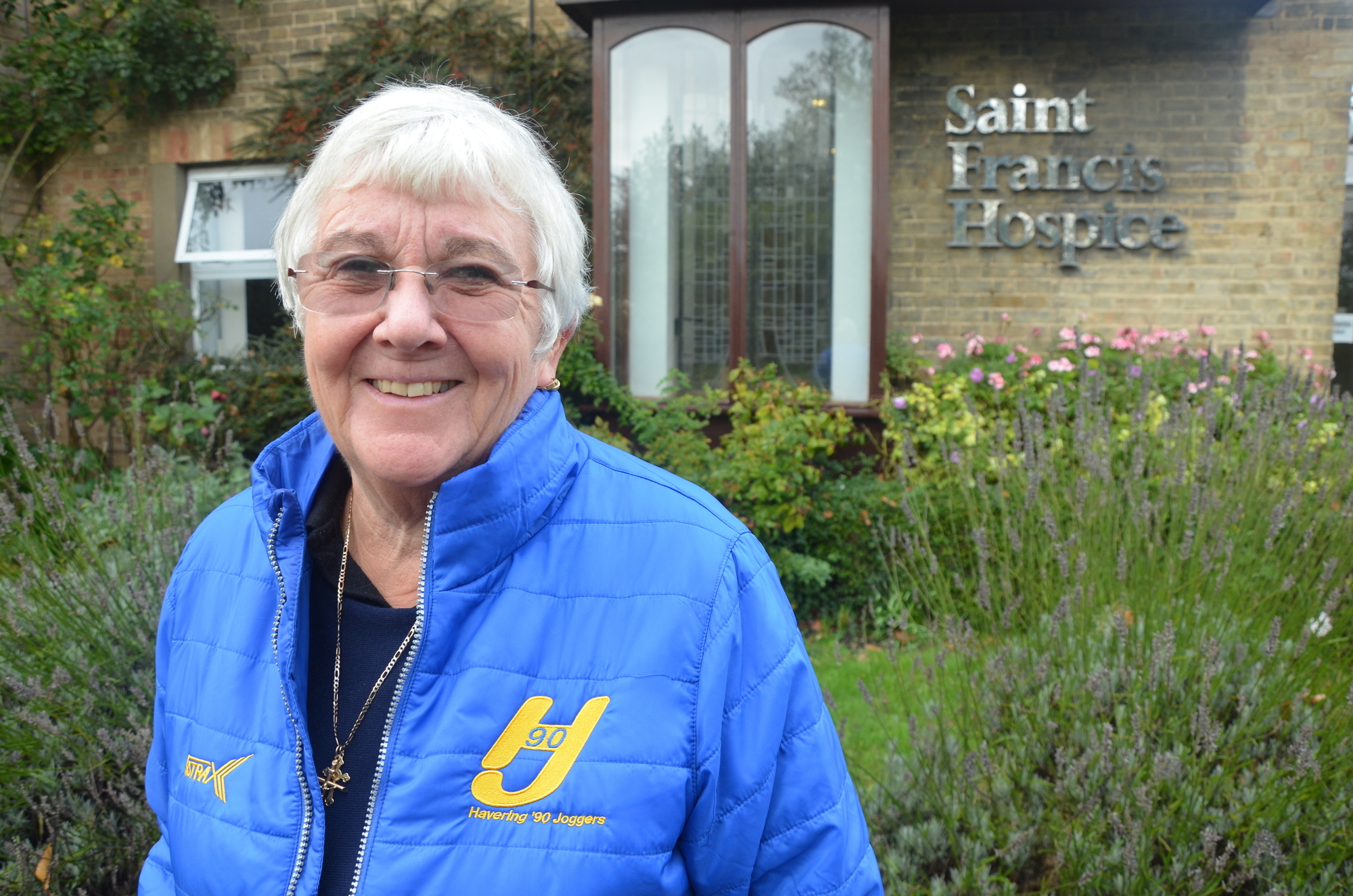 28th April 2020