"I enjoyed my stay at Saint Francis Hospice so much I was in no hurry to leave"
Grandmother Deborah Burgess was so unwell when she arrived at Saint Francis Hospice she feared she was coming to die.
14-10-2020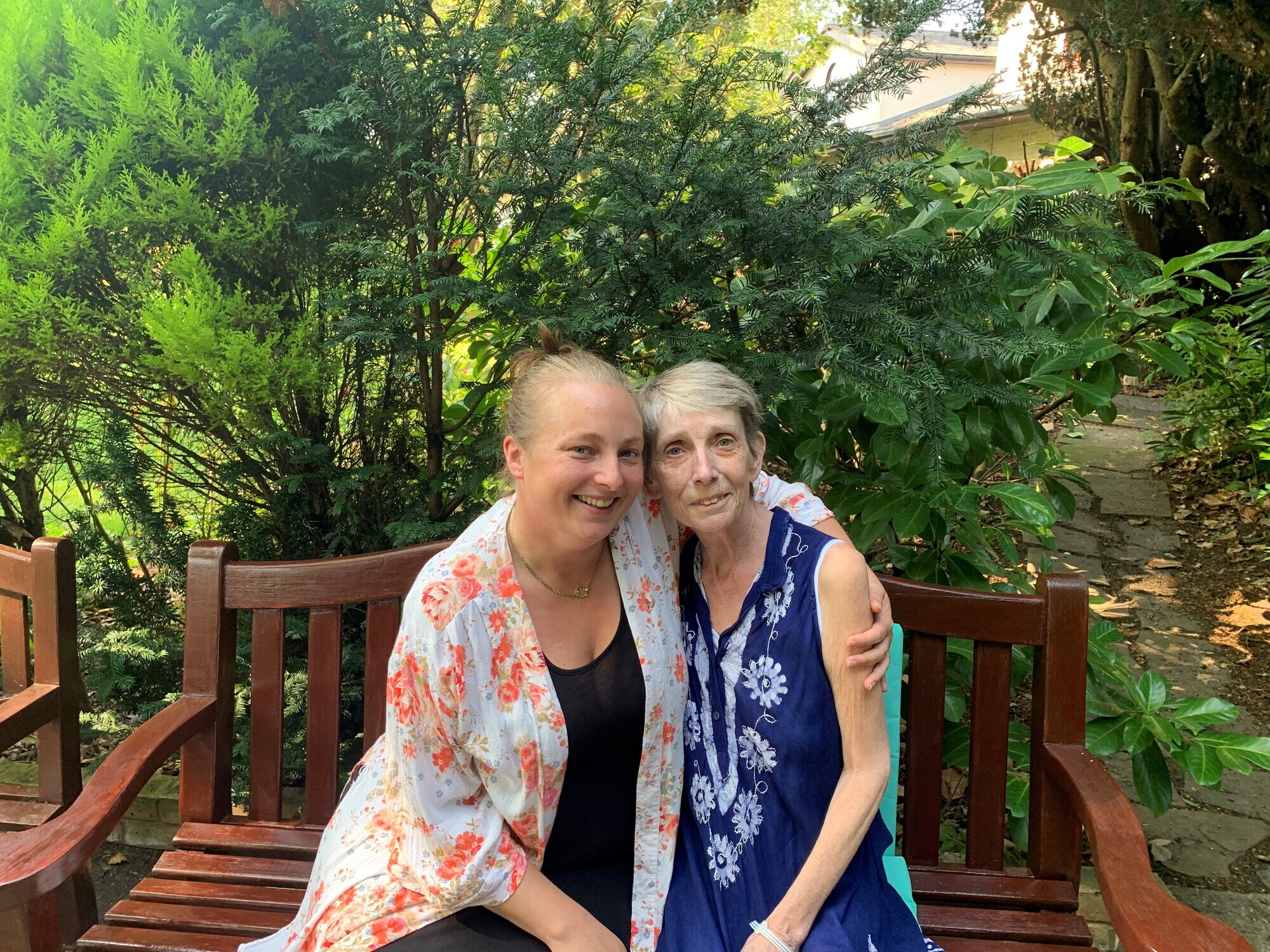 But within hours of being on the ward, Deborah's condition improved and her worries about being at the Hospice dissipated.

"The Hospice has been a life saver," said Deborah, 62, who was well enough to return to her home in Brentwood after a five day stay.

"When I arrived I didn't know what to expect and I was in such a state. I was so ill, I really thought I was knocking on death's door.

"I had lost two stone and hadn't eaten for two weeks but after just two hours, my appetite was back.

"I was taken back by how personal the care was and all the doctors and nurses took the time to explain everything to me and this took away all the stress I'd been feeling.

"I really felt the doctors went above and beyond and would stay until every patient was sorted and calm.

"I've even had reflexology which helped me to relax and my favourite place is the gardens which are so beautiful and peaceful."

The Hospice has remained open to visitors and having her husband Dave and children come and spend time with Deborah has been a great comfort to all the family.

"Of course there are restrictions in place, there has to be to keep everyone safe, but I have been able to be with my mum," said Becky.

"On the day mum was admitted, I went home and slept for the first time in such a long time because I knew she was in good hands."

Deborah says she has been on a rollercoaster of a journey since May last year when she was diagnosed with lung cancer. Initially doctors were hopeful an operation to remove the cancer had been successful but in January she was told the cancer had spread to her adrenal glands.

And after two rounds of immunotherapy, the treatment was stopped because her body was not coping and this led to numerous hospital admissions.

It's been a hugely emotional time for all the family and Deborah says the counselling she, along with Dave and Becky, have been receiving from the charity's family support team, is helping them to cope.

"The counselling has really made a difference to all of us," said Deborah.

"My daughter and I felt my husband was in total denial and we just couldn't talk about my cancer until he spoke to the counsellor at the hospice.

"He has bottled up his feelings for so long but now he is starting to open up and we are all feeling so much better."

She is now looking forward to a break away with Dave and whatever the future holds, she is determined to make the most of her time with her loving family.

"I'm happy to be going home but I've enjoyed my stay so much I was not in a hurry to leave," said Deborah.

"But I know the Hospice is always there for me if I need it and when my time comes, I would be happy to come back. My family will be looked after too and that is a weight off my mind."