Kieran's Marathon run for Mum
Kieran Kavanagh was all set to run the London and Brighton Marathons for Saint Francis Hospice in April — until the coronavirus pandemic rained on his and 50,000+ other people's parades.
05-10-2020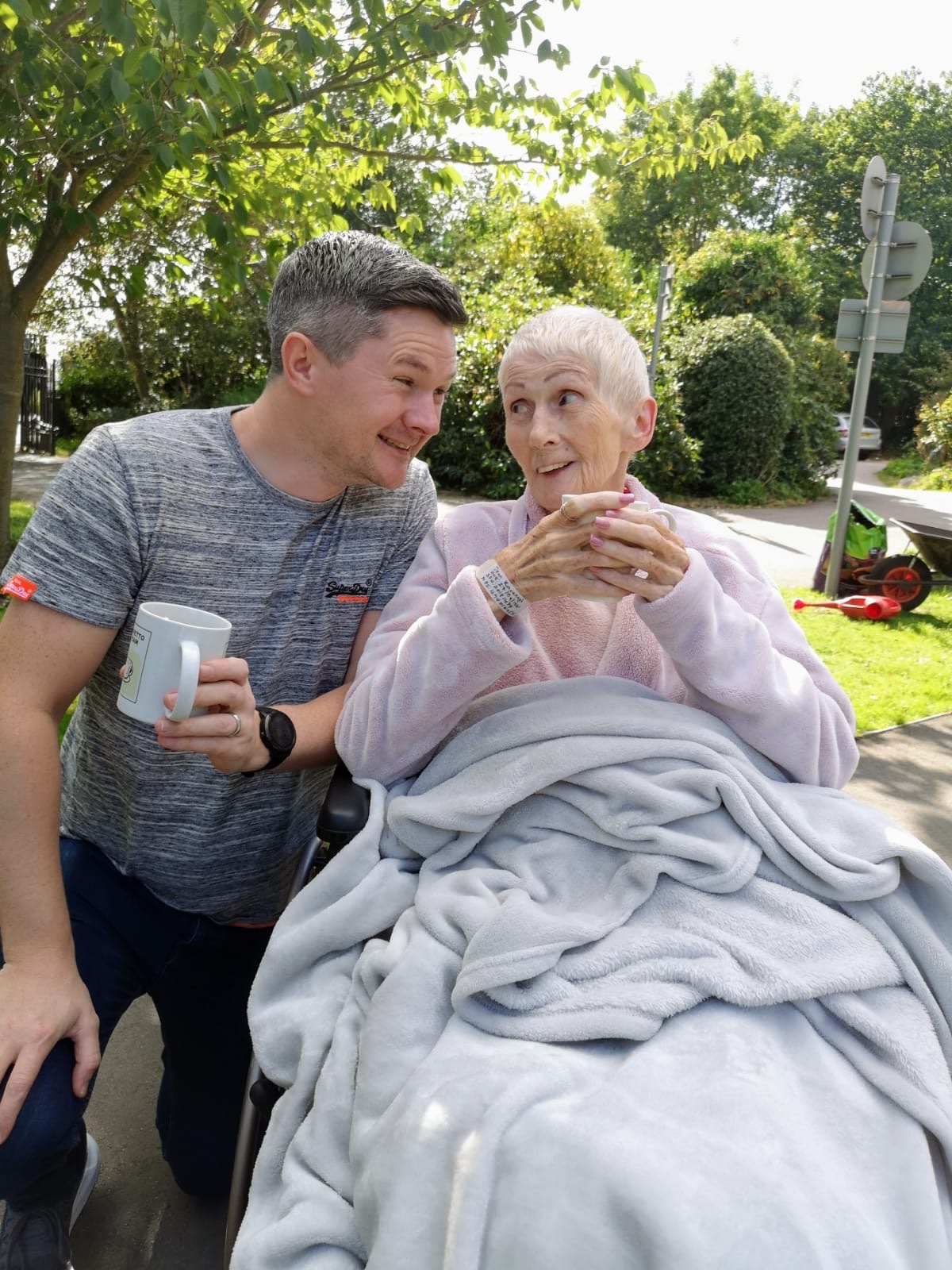 Not wanting to see months of gruelling winter training go to waste, he agreed to take part in what was a virtual London Marathon during the first weekend of October.
We say 'agreed', but Kieran admitted that his decision to run 26.2 miles alone, without the fanfare of the real event, hinged on a few beers while on holiday in Lanzarote.
Kieran has been supporting our Hospice since we cared for his mum. Jean Kavanagh was only 43 years old when she was diagnosed with breast cancer — the first of several cancer diagnoses.
"For the next thirty-five years, Mum had cancer on and off," recalled Kieran. "Cancer is something I always remember being in our lives since I was five years old."
After emergency surgery on twisted bowel surgery, surgeons discovered that cancer has reached other parts of her body. Jean received a terminal diagnosis — after over three decades of countless operations and rounds of treatment.
The Kavanagh family were suddenly plunged into caring for her at home. Keiran remembers having to carry his mum around the house — and help her get dressed and eat.
"Mum always had hope, and her sense of humour got her through all those years," Kieran explained.
Jean came to stay with us in 2018.
"We practically lived at the Hospice for 14 days," Kieran recollected. "The nurses did everything they could for her — and us."
"The Kavanagh's like to go in mob-handed!" joked Kieran's wife, Laura. "Sometimes, there were 20 relatives around Jean's bedside, but the nurses never made us feel that we were in the way or that we had to leave her."
Jean passed away peacefully at our Hospice, surrounded by her loved ones. She was 76.
Our nurses took Jean's husband, Terry, out to our gardens to pick some flowers to place on her pillow.
Laura, a nurse for 20 years, revealed that she's never seen care quite like it.
"That's how nursing should be done," she said.
You help people just like Jean by supporting our Urgent Appeal — for as little as £3 a month. You can find out how you can make a difference to your community here.