National Volunteers' Week 2019: Thank You!
31st May 2019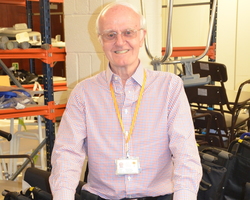 With around 850 volunteers giving 265,000 hours a year to Saint Francis Hospice, Hospice staff want to recognise their volunteers' incredible efforts in making a difference to patients and families affected by life-limiting illnesses.
Voluntary Services Manager, Gill Wendelken, says: "Saint Francis Hospice is continuously proud of its increasing number of amazing volunteers, who are helping at the Hospice, in our retail stores and with fundraising.
"So many wonderful local people giving their time, their skills and experiences, to help our patients, families and carers in a variety of ways.
"Our volunteers play such a vital and important role in everything the Hospice does for the community. Our Hospice would not be able to operate to the level that it does, helping so many people, without our volunteer team supporting us.
"And to add to this, there is always room for more to join us!"
Bernard Murphy, 77, from Hornchurch, is just one of the valued volunteers assisting the Hospice. He started volunteering at the Hospice with his intention to help for just six months and has now been volunteering at the charity for 16 years, with no plans to stop any time soon.
Bernard is a driver for the Hospice, taking patients to and from Pemberton Place, which is home to a number of groups and clinics run by a professional health care team for both inpatients and outpatients. Bernard also helps the Occupational Therapy team, delivering the vital equipment needed by patients in their homes.
"It's a real privilege getting to know patients while we're on the road. Some spill their heart out to me and I've had people crying on my shoulder in the street - so I just try and be a good listener," he said.
"Many people believe that hospices are places to go to die. Actually, they are fantastic places for people to get assistance at their lowest point."
Bernard finds the role so rewarding that he is still volunteering five days a week, even in his retirement.
"I love the people I work with - the team is just fantastic and I'm really proud to be part of it."
Another volunteer who has really made a difference is Melita Milsom, 31, who, after losing her Nan to cancer, realised she wanted to give back to the charity that supported her and her family through the illness.
"Without Saint Francis Hospice, we wouldn't have had time at home with our Nan during her last few months. The Hospice at Home team were amazing, caring for Nan and providing all the equipment she needed during that time," Melita said.
Having trained as a foot health practitioner, Melita decided to volunteer with the Hospice to care for patients' feet. She has been volunteering at Pemberton Place for four months, providing a foot health clinic, as well as doing home visits for anyone that can't make the clinic.
"Patients undergoing chemo and radiotherapy often have problems with their feet and toenails so I'm able to give them treatments for this, as well as providing them with some reassurance," she added.
"I love that I'm able to bring a bit of pampering to people in the Hospice, as well as tending to any foot problems they are facing. I love giving back to the Hospice and feel that my whole world has opened up after meeting some of the amazing people there."
The Hospice will formally thank its volunteers and present long service awards during its annual Thank You events. This event brings volunteers together for an afternoon Cream Tea in June as well as hosting an evening party in September.
If you would like to volunteer for Saint Francis Hospice, call 01708 758614 or email volunteering@sfh.org.uk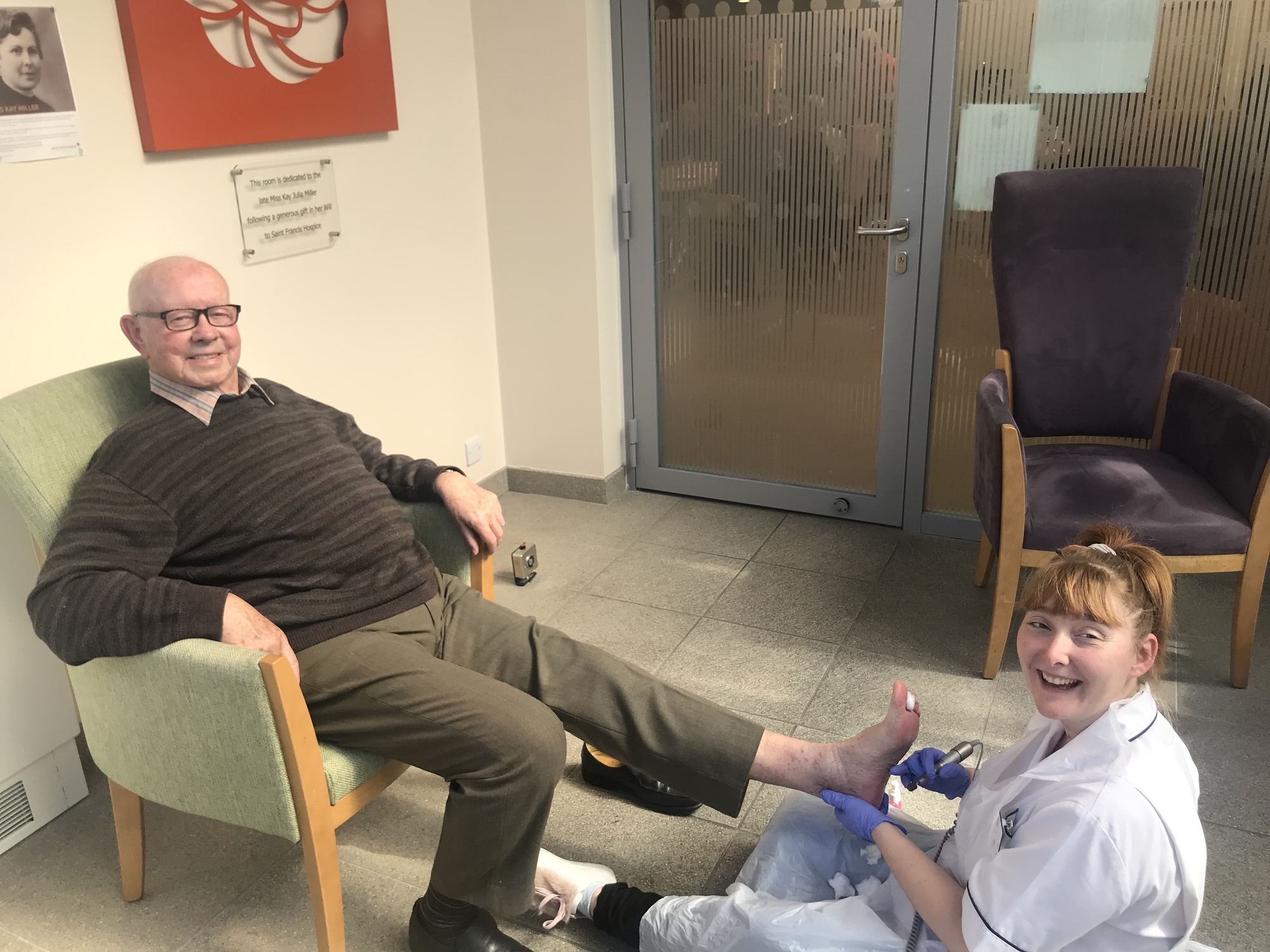 You might also be interested in
3rd June 2020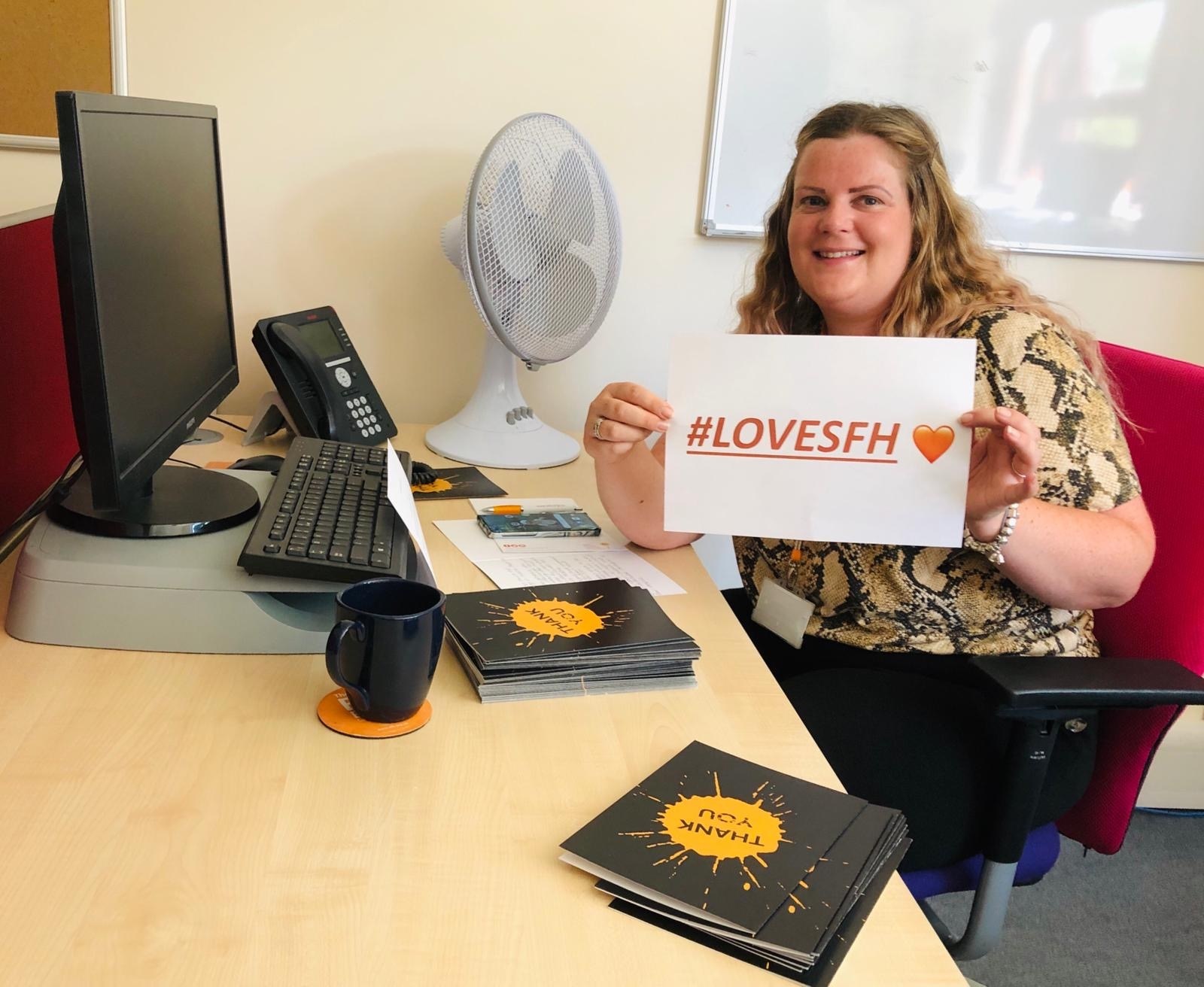 19th August 2020