Christmas kicks off at Saint Francis Hospice
The festive mood is in full swing at Saint Francis Hospice.
10-12-2019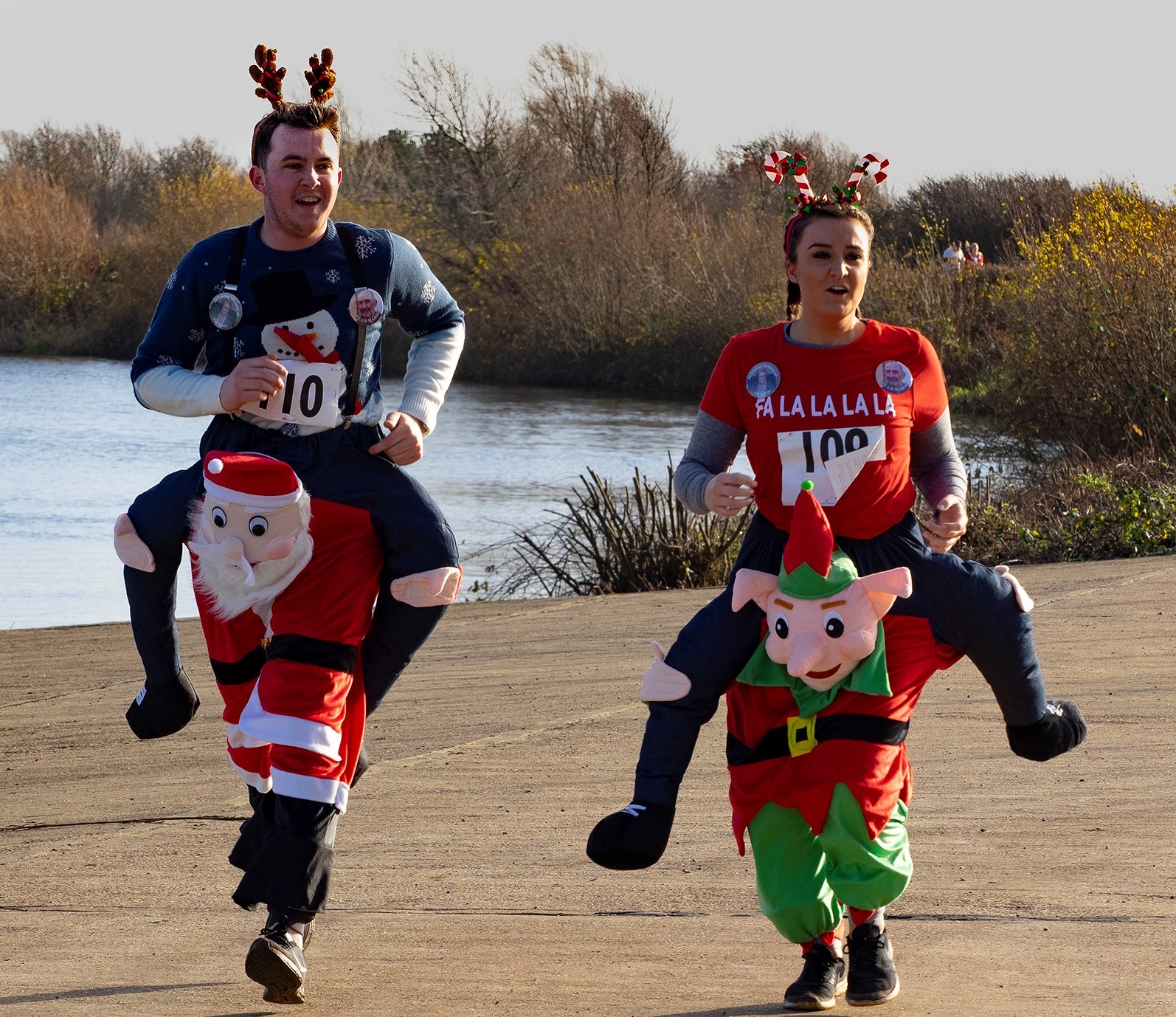 Our Christmas Market on Saturday 30th November was the busiest yet. Over 700 people came to buy gifts, toys, Christmas decorations, homemade knits, and raise over £8,000 for our Hospice — while warming their cockles with home-baked mince pies and cakes.
Even Father Christmas took time out to swing by during his busiest month of the year. We loaned him our trusted helper, Sparky the Elf, to help ease the pressure on the big man. They both delivered gifts to the children who were kept occupied in the Christmas movie room, while mums and dads shopped.
West Ham royalty and Hospice Patron Sir Trevor Brooking kicked off Frankie's Festive Fun Run on Sunday 8th December. More than 200 fundraisers braved the mud and late autumn chill that swept across the Fairlop Waters lake to run 5k. Sir Trevor was a man in demand and happily posed for photos to give Hammers fans a much-needed festive cheer.
Father Christmas and Sparky's work at our Hospice is now done until they return to our Hospice on the big night: Christmas Eve. Sparky left a message for all the children who came to show that you're never too young to start helping people who need it the most:
"It was lovely to meet all the boys and girls who were on the good list this year. Thank you for coming and helping such a good cause, and I promise to make all the presents you want in the workshop. See you next year. Be good."
Thanks to all of our volunteers who gave up their time and made these two events an incredible success. And thank you to everyone who attended to give a Christmas gift to our patients and families. You all continue to make such a huge difference to their lives.
You can find out about our upcoming events here.