Why are we transforming the ward?
"Next year in 2024 we celebrate 40 years of delivering the best palliative and end of life care to local people living in our catchment areas of Havering, Barking and Dagenham, Redbridge, Brentwood and West Essex. We are excited about future proofing the hospice for the next 40 years," said Tes Smith, Director of Services at Saint Francis Hospice.


"The need for our services continues to grow, and the Ward Transformation Project is essential to ensure the hospice is sustainable for the future, to bring facilities in line with our care standards, so those on our ward and their loved ones have even more comfort and dignity."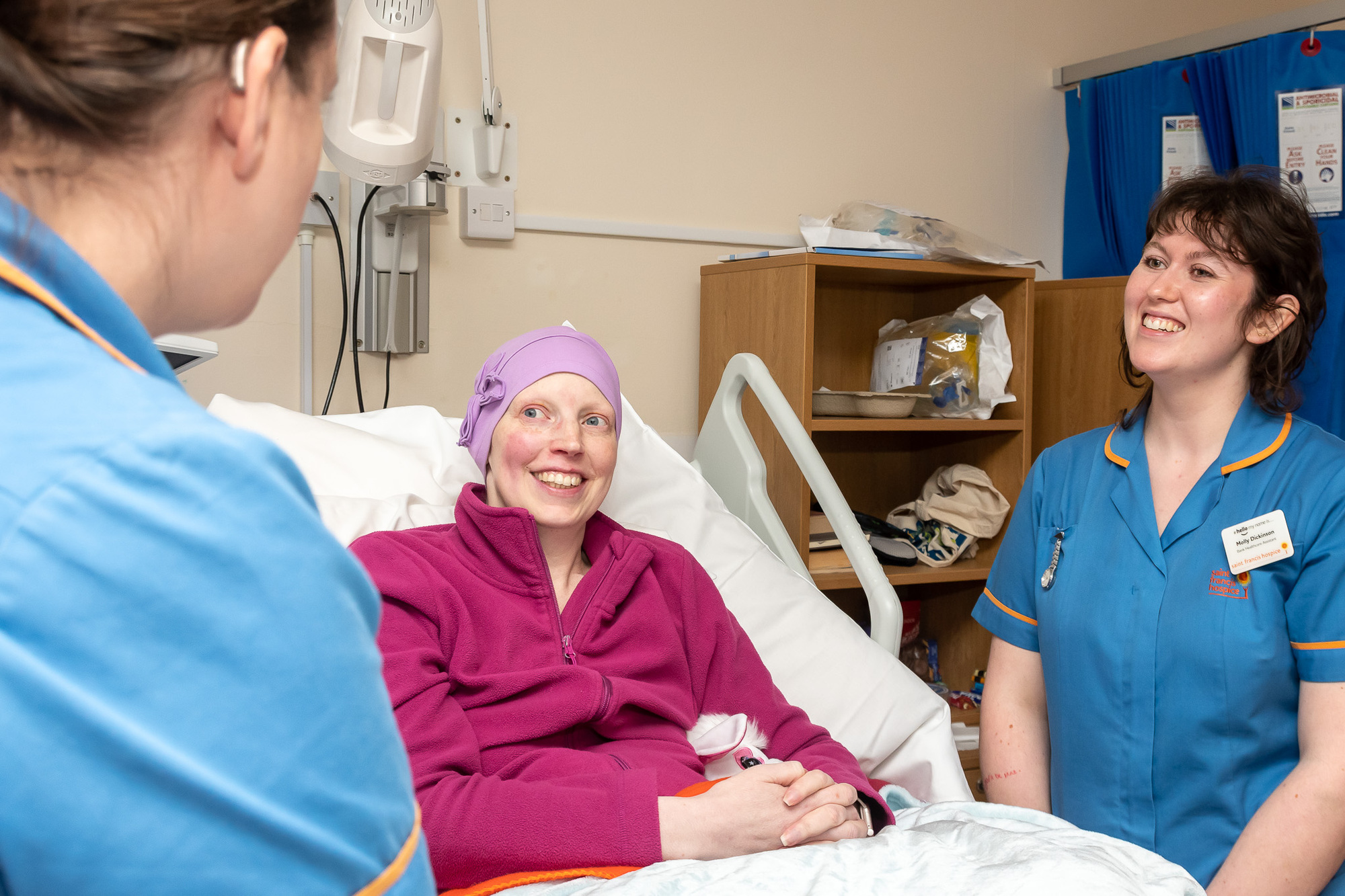 How will the wards look after the transformation?













Upgraded patient accommodation
Temperature & mood lighting control
Growing demand for services
Future proofing the hospice
Building a sustainable ward
Frequently Asked Questions
When is the building work taking place?
The building work is planned to start in Summer 2024 and finish in Spring 2025.
What areas of the Hospice are part of the project?
Reception, the family lounge, the multi faith quiet room, the patient ward, the staff corridor and the ambulance bay.
No. This is a transformation of the current reception and ward.
Will the Hospice be functional during these works?
Yes. The construction stage is to be completed in two phases allowing the ward to provide care with 11 beds, alongside a virtual ward throughout the process.
What is a virtual palliative care ward?
Virtual wards (also known as hospital at home) allow patients to get hospital-level care at home safely and in familiar surroundings, helping speed up their recovery while freeing up hospital beds for patients that need them most.
Will there be noise for those patients receiving care on the ward during the works?
No. There will be a number of initiatives to reduce disruption and noise during these works. These include, but not limited to, the creation of buffer zones between the site and the working ward, construction of temporary sound proof and dust prevention walls between sites, mechanical ventilation systems, the use of low noise tools and scheduling potentially disruptive works at times agreed with clinical teams.
Following completion of the transformation work, will there be more beds created on the ward?
No. The number of beds on the ward will remain the same.
What about sustainability?
Sustainability is an important component of this project with solar panels, SMART building technology, sustainable heating and ventilation, sustainable building materials and finishes, insulation, controllable lighting/heating/humidity options, just to name a few.

Do you have a question about the ward transformation or just want to speak to someone? Contact us and one of the team would be delighted to hear from you.