Wing Walk
24th September 2023 | Headcorn Airfield, Shenley Road, Kent TN27 9HX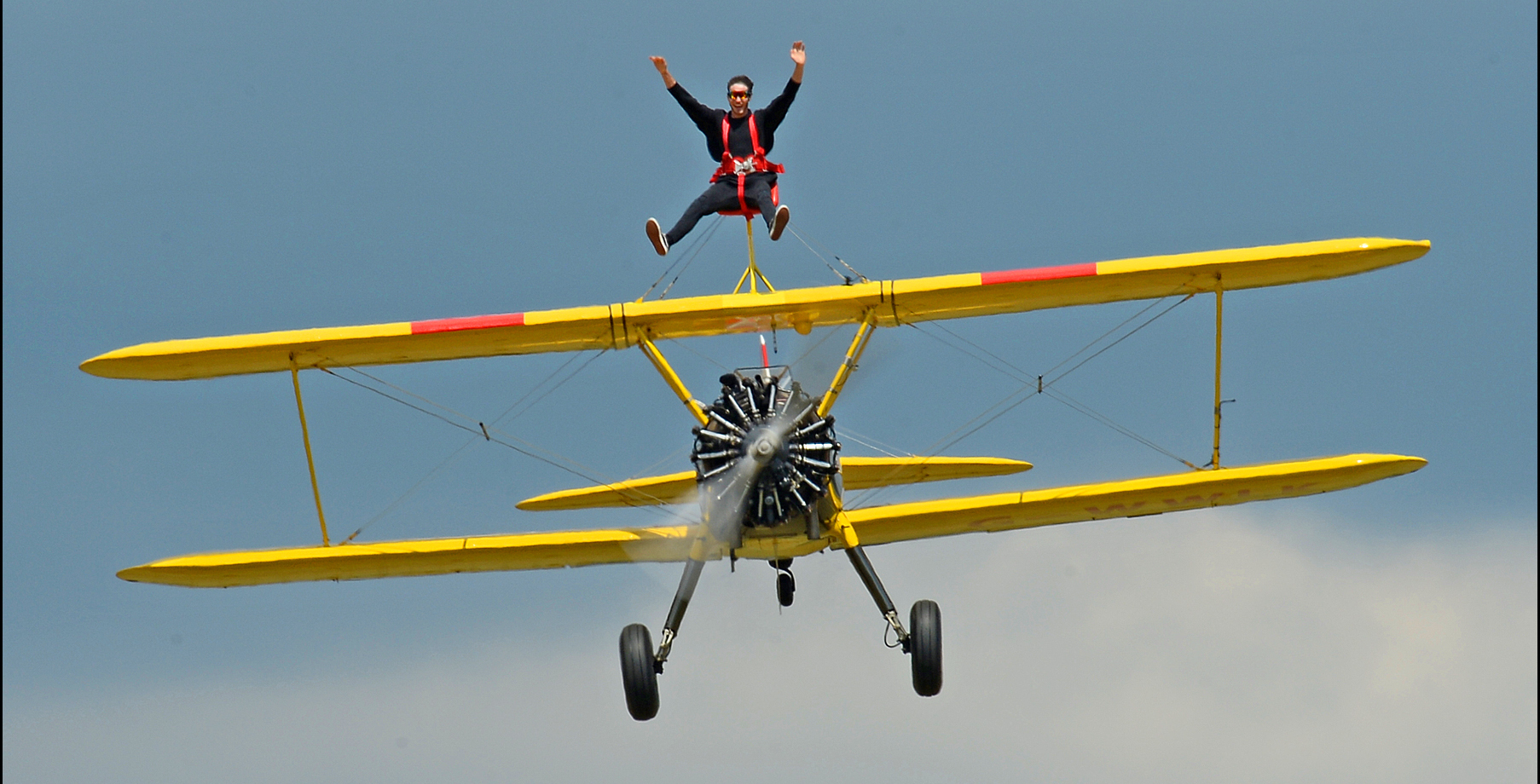 Bookings for the Wing Walk in 2023 are now closed. Click the button below to register your interest in the event in 2024.
If the idea of soaring through the sky, with the wind in your hair, fills you with excitement then our Wing Walk event is just up your street!
You'll fly at speeds of up to 110mph and at heights of up to 700 ft for an astounding 10 minutes before safely landing. You can even bring as many family and friends to watch as you wish!

Wing Walking is a once in a lifetime opportunity and a great way to raise vital funds for Saint Francis Hospice.
The experience can also be tailored to your wishes as you'll have the opportunity to talk to the pilot before the flight and let them know if you're looking for an adrenaline fuelled challenge or a more relaxed flight.
Safety is also paramount as you'll be secured throughout the flight, using a 5 point harness and a back-up safety pin. All pilots hold Commercial Pilots Licences, with display approval to operate a Wing Walk Aeroplane as low as 100 feet.
The money you raise will help people like Ria
Without your support, it would be impossible to give people like Ria the care they deserve at the end of their life.
Ria's sister Kaz, said, "Ria really enjoyed going to the Hospice and having honest conversations was a relief for her.

"It was a space outside the home environment and it helped just being with people who understood what she was going through. She did not have to pretend everything was ok."
Frequently Asked Questions
How much is the registration fee?
A £50 non-refundable registration fee is due when booking this event.
How much do I need to fundraise?
By signing up to take part you pledge to raise a minimum of £600.
Of your £600 sponsorship and £50 registration, approximately £230 will come directly to Saint Francis Hospice and £420 will cover the cost of the Wing Walk.
What age do I have to be to take part in the Wing Walk?
The Wing Walker must be aged between 18 - 80 years of age.
Are there weight restrictions in place?
For safety reasons, there is a strict weight limit of 85kgs (13st 4lb) there is no maximum height. On the day of your Wing Walk you will be weighed; if you are over 85kgs (13st 4lb) due to the rules set by the Civil Aviation Authority, you will not able to Wing Walk.
Are there limitations for people with medical conditions?
The Wing Walker will be required to sign a declaration of fitness at the briefing.
If the Wing Walker suffers from high blood pressure, epilepsy, fainting, blackouts / dizziness, heart or lung disease you cannot participate. If your medical condition is being managed; you may be able to participate and should discuss this with your GP / Consultant and provide proof of this before you fly.
If the Wing Walker suffers from drug or alcohol addiction, mental health issues, or are pregnant they will not be able to participate.
Is this activity weather dependent?
Wing Walking is a weather dependant activity and there is always the possibility that we may not be able to fly on the date booked (due to factors such as high wind, rain or low cloud). If the scheduled Wing Walk is cancelled, we will contact you in advance to organise an alternative date.
The Wing Walker must wear tight fitted clothing, no loose or baggy clothing can be worn e.g. Hoodies, capes and bootleg trousers.
The Wing Walker must wear laced, soft soled shoes or trainers. Boots or heels are prohibited.
Depending on the temperature on the day of your Wing Walk, you may require additional layers of clothing; The Wing Walk Company branded fleeces are available if an extra layer is required.
Goggles and earplugs are compulsory to wear and are provided by the Wing Walk Company on the day.
Fancy dress costumes can be worn as long as they adhere to the above guidelines.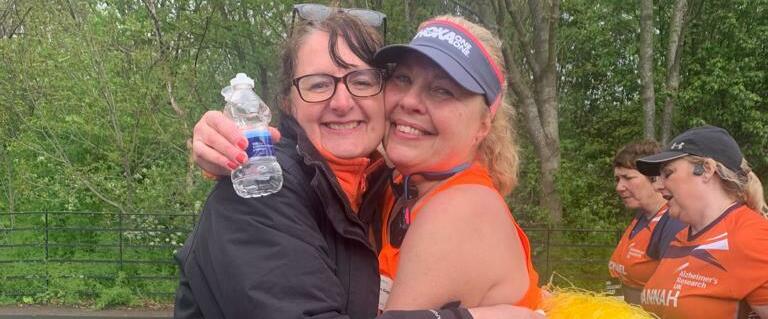 Any questions? Talk to us!
Want to take on the wing walk but have some questions you'd like answered? Get in touch with us and we'd be happy to help you!
You might also be interested in
Becket Keys Church of England School
24th March 2024
FREE when you pledge to raise £400
Bakers Brentwood Half Marathon
Take on the streets of Brentwood and the beautiful surrounding countryside and run the Brentwood Half Marathon on Sunday 24 March 2024.
Barcelona
Barcelona Marathon
Take in the beautiful sights of Barcelona from the incredible architecture of Gaudi to the bustling streets of La Rambla on one of the most popular marathons in Europe!
De Vere Grand Connaught Rooms, London
The Big Heart Ball
Don't miss out on our largest and most prestigious Ball ever in London's De Vere Grand Connaught Rooms on Friday 15th November 2024.
Pall Mall, London
London Landmarks Half Marathon
The London Landmarks Half Marathon offers a fabulous central London half marathon route adorned with route activations, musical performances, DJs, dancers, themed cheer stations and more!