It's like candy: I can feel it when you walk
It was the 1960s when Ionie and Joel first met, having both moved to the UK from Jamaica as children. Ionie was a bridesmaid at a wedding when a 13-year-old Joel accidentally (at least that's what we're told) walked in on her in her vest and knickers.
25-09-2019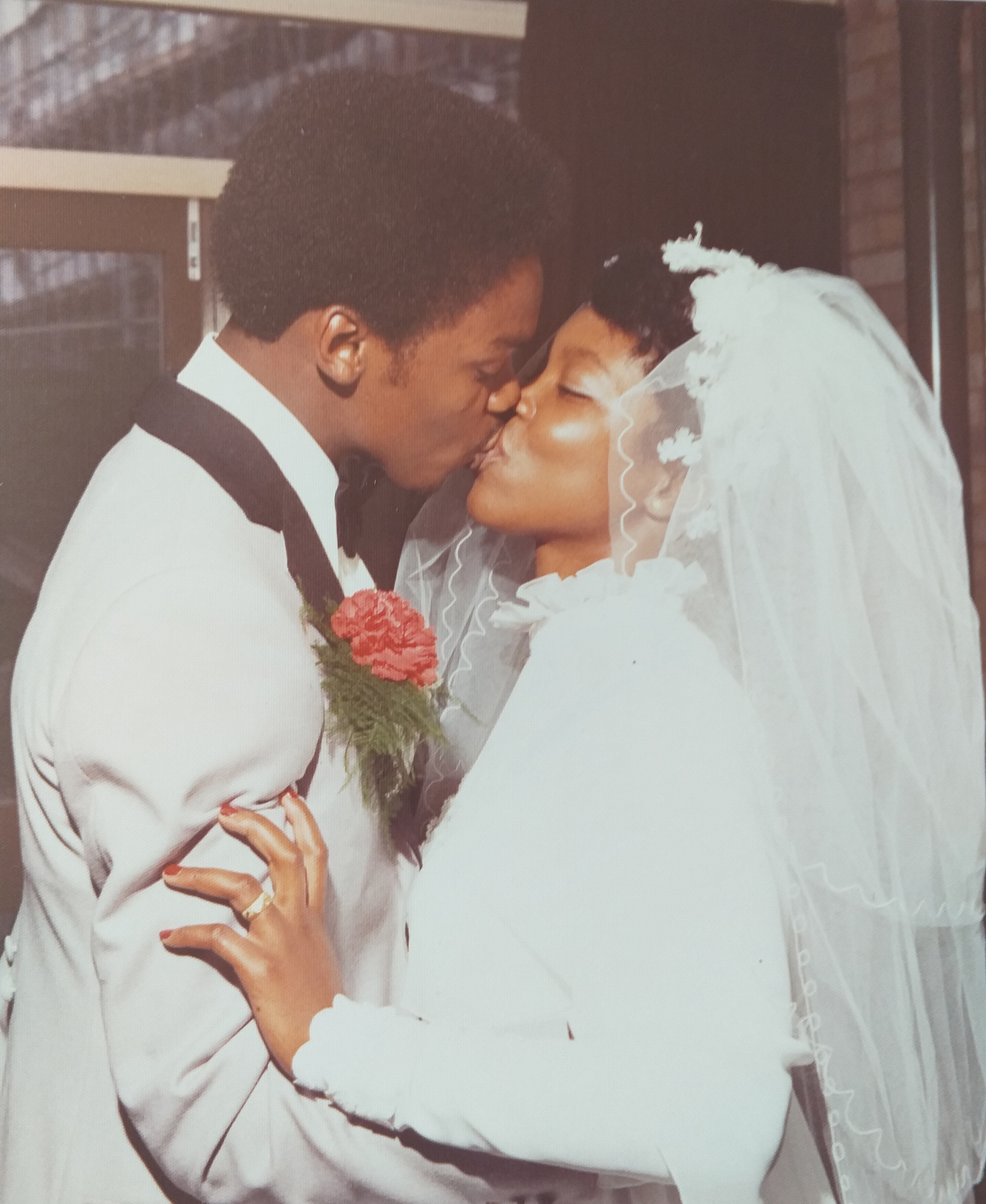 At that early age, Joel knew Ionie was the girl he wanted to marry. They started courting and were inseparable for the next 40 years until Joel's passing. He was only 52.
Shortly after she lost her husband, Ionie was diagnosed with breast cancer. She made it her mission to teach her daughter how to cook Jamaican style. Joanna, approaching 40, insisted that she was more than competent in the kitchen.
"I don't want your future husband to say that your mother never taught you how to cook", Ionie would say.
Mum would give the orders:
"Chop the garlic like this; fry the onions like this; apply the seasoning like this!"
When the cancer spread to Ionie's stomach, lymph nodes and bones, she didn't even want to let her children help. Ionie was a free-spirited woman and feared she would lose her independence. When Ionie first received a letter about our Hospice, she stuffed it in a drawer and battled on.
"Mum kept going but finally admitted that she needed some extra help", Joanna recalled.
Ionie and her children reached a compromise. Our Hospice would care for her but in the comfort of her home.
"The Hospice at Home team was brilliant. Two beautiful angels, also known as Saint Francis Hospice nurses, came to my mum's beside and helped prepare her for her journey.
"It was the little things they did for mum: giving her pain relief, washing her, patting her lips with water, and fluffing her pillows. Someone was there for mum 24/7.
"When Hospice at Home stepped in, I knew that everything was going to be okay."
Ionie spent a happy final eight months of her life with Joanna, delivering a masterclass in Caribbean cooking every single day for eight months. Joanna, and her brother Mark, held their mum's hand as she took her last breath at the age of 56.
"I'll never forget the sacrifices mum and dad made for us", Joanna beamed.
Ionie was laid to rest at the City of London Cemetery and Crematorium in her pure white wedding dress, alongside her childhood sweetheart, Joel.
Joanna is inviting everyone to The Candy Dance next year to raise money for our Hospice. She is attempting to break the record for the most people busting their moves to Cameo's 1986 smash hit: Candy.
Joanna would like everyone to wear white to remember anyone who has passed away from an illness. You can find out more by emailing Joanna at herwithlove@googlemail.com
It's thanks to you that we can continue to help people like Ionie live their final moments in dignity, comfort, and in as least pain as possible. With only 27% of our total running costs coming from the NHS, we rely on people like Joanna to help us find £21,000 a day through fundraising ideas.
If you have an idea of your own — no matter how small — then we'd love to hear from you on 01708 753319.