Carers Week 10-16 June
There are 6.5 million people in the UK who are carers.
10-06-2019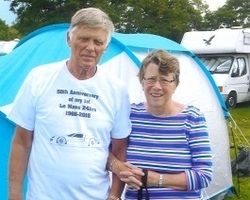 Carers are often the unsung heroes who provide around the clock care for their loved ones.
But being a carer can be an incredibly lonely and stressful experience.
During Carers Week (10-16 June) we are sharing the stories of three women who are carers for their husbands.
They give a powerful insight into what being a carer involves and the challenges they face physically and emotionally on a daily basis.
Vi Clark is 78 and she is her husband John's sole carer.
John's complex medical conditions mean he needs 24-hour care and Vi spends a lot of her time keeping on top of his medical appointments and regularly escorts him to their doctor's surgery and to the hospital for examinations and treatment.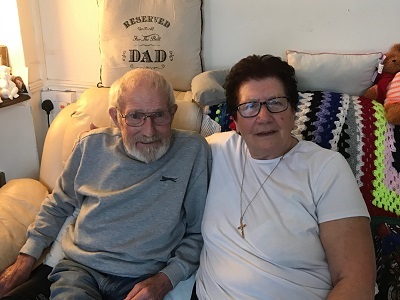 "It can be really difficult at times but you have to cope the best you can and I take everything day by day," said Vi.
"I don't complain, I just get on with it. It's my job. We've been together for 35 years and we married for better or worse."
Being a carer is even more challenging for Vi, who is disabled and suffers from osteoporosis, and she admits the situation often gets her down.
"Sometimes I struggle to get out of bed with the pain in my legs," said Vi.
"If I am having a low day, I have a good cry and let everything out and afterwards I am able to carry on."
John, 81, is under the care of the Hospice and Vi receives support from Sandy Lawless, who is a social worker with its Family Support team and this has helped her to cope with her stressful situation.
"I do not know what I would do without Sandy and the Hospice," said Vi.
"I feel a sense of relief when I speak to Sandy and to know that she or one of the team are at the end of a phone.
"If I feel down or there is something I don't understand, she takes it all on board and helps me."
Vi attends a social event in the community for two hours every week so she can meet other people and she says it does her the world of good.
"It's not easy to get out as I have so much to do and we have so many hospital appointments," said Vi.
"But even for that one day, I get a bit of relief and am able to forget everything.
"It really gives me a bit of a lift and a sense of freedom."
Mavis Rider, 72, has been her husband Ken's main carer since he was diagnosed with Motor Neurone Disease.
Over the past three years, Ken's condition has deteriorated significantly; he is now unable to speak and is completely bed-bound.
Mavis is devoted to Ken, 74, and in October the couple celebrate their 50th wedding anniversary, but his illness has had a huge impact on Mavis's life and taken its toll on her emotionally and physically.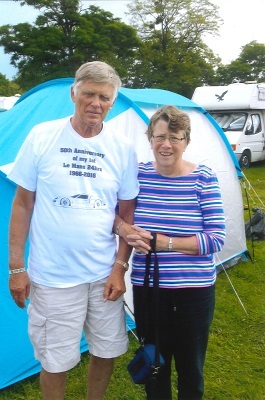 "I know it's much worse for Ken as he can no longer do any of the things he used to do, but I have really struggled too, said Mavis.
"This time last year it really got on top of me and I was almost at breaking point.
"I just could not cope and it was such a horrible time in my life.
"I do have carers to help with Ken but I am here 24 hours a day and there is no getting away from it.
"I feel like I am stuck inside these four walls and that is such an awful feeling.
"I am pleased to say I am in a better place now thanks to Saint Francis Hospice who came at the right time.
"I am very thankful to the Hospice for keeping in contact and calling every few weeks to check on Ken and it means a lot to know there is someone at the end of a phone line if I need them.
"The Hospice is also there for me too. Sandy (a social worker from our Family Support Services team) comes to visit me and we have a chat and I can pour things out."
When Reg Reeve, 83, was diagnosed with prostate cancer and his health deteriorated, it had a huge impact on his mental health and he suffered severe depression.
This was incredibly difficult for his devoted wife Margaret, 81, who looked after Reg around the clock before he was admitted to hospital and later moved to a care home.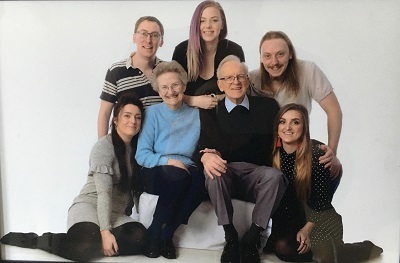 "For a long time, it was a 24-hour job," said Margaret, a former accountant.
"It wasn't just about helping him with his depression, it was being there to provide every aspect of his care.
"But Reg is the person I have loved all these years so I have had to cope the best I can.
"We married when I was 18 and have been together 62 years.
"He hasn't been the man I married for the past two years but I think about all the wonderful times we've had together and know I am very lucky."
Margaret used to attend a social group once a week and get her hair done as she didn't want to become house-bound but eventually gave it up as she didn't want to leave Reg alone.
"Being a carer means not having a life of your own," said Margaret.
"You cannot just go out for a cup of coffee with friends.
"In the end I only used to go out to take Reg to the doctor and to the hospital when he was at home."
Margaret is fortunate to have good friends and says it means a lot to know she can also contact Sandy Lawless, who is a social worker with our Family Support team at any time.
"Sandy is a star and regularly checks up on me," said Margaret. "She has been a wonderful help to me."