Children in Need: helping to give grieving children a voice
Grieving is often a traumatic experience, but for children who are bereaved or facing the loss of a loved one during the pandemic, it has been even more difficult.
13-11-2020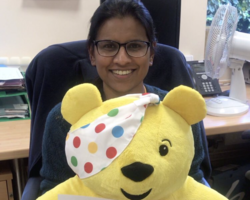 Once again we are saying a massive thank you to Children in Need for continuing to fund our services to children and young people so our art therapist Emily Gray and counsellor Stella Christou can be there to support them when they need it the most.
"Without the support from Children in Need, we would struggle to get the much needed therapeutic support to vulnerable children and young people," said Shahina Haque, Manager of our Family Support Services team.
"With grief, generally children can be at times forgotten or misunderstood, and having Stella and Emily supporting them, they are able to give the young person their voice and see and hear them.
"We are grateful for the support and working with Children In Need, to make a difference in the lives of our young people."
Shahina said the pandemic and lockdowns had created challenges for the team but it was vital it continued to get support to the young people under its care.
"It wasn't only important to acknowledge and support young people with their loss and grief, but also their mental well-being and the impact the pandemic was having on them and on their loss," said Shahina.
"Like all of us, young people were hearing over and over again at the beginning, the number of deaths that the virus was taking and like many they were worried about their loved ones, like their grandparents, or their mother who has cancer, would they get covid-19 and die."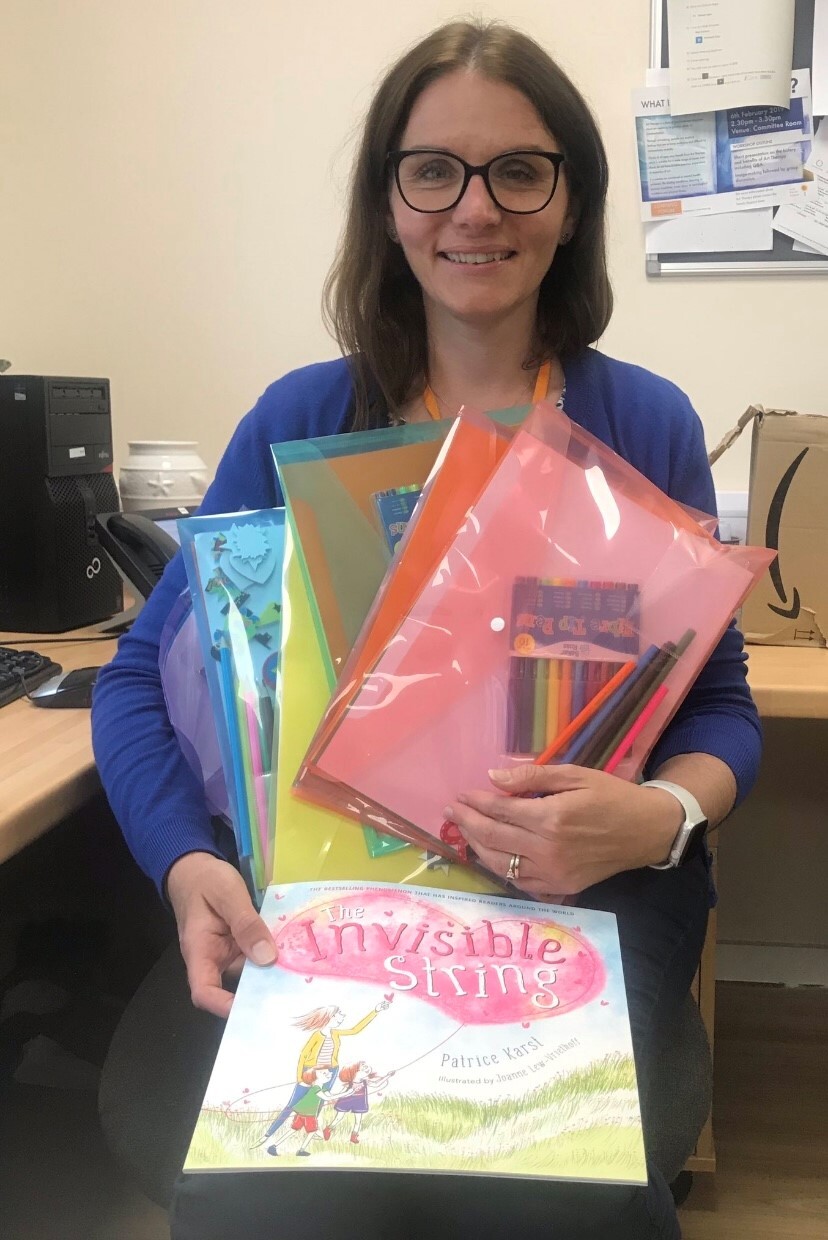 So far this year Emily and Stella have supported 60 young people but as they were not able to carry out face to face earlier on the pandemic, they began to offer online therapy sessions and telephone sessions.
They created around 50 packs for young people which they delivered socially distance, so that young people knew that they were not alone at their time of grief. These packs had art materials and resources that they could use during their online sessions.
"As lockdown eased and schools opened, they are now able to offer socially distanced therapy sessions at school again and at the hospice," said Shahina.
"This has been welcomed by parents and guardians and the young people themselves.
"This was also vital for children as young as 6 years of age where asking them to focus online was a struggle and so it was important that they were getting the support."
You can find out more about how we support grieving children and families here.