Harry's boost
Christopher Coles was only 42 years old when he lost his battle with bowel cancer at Saint Francis Hospice. His nephew, Harry, was just 13.
12-03-2020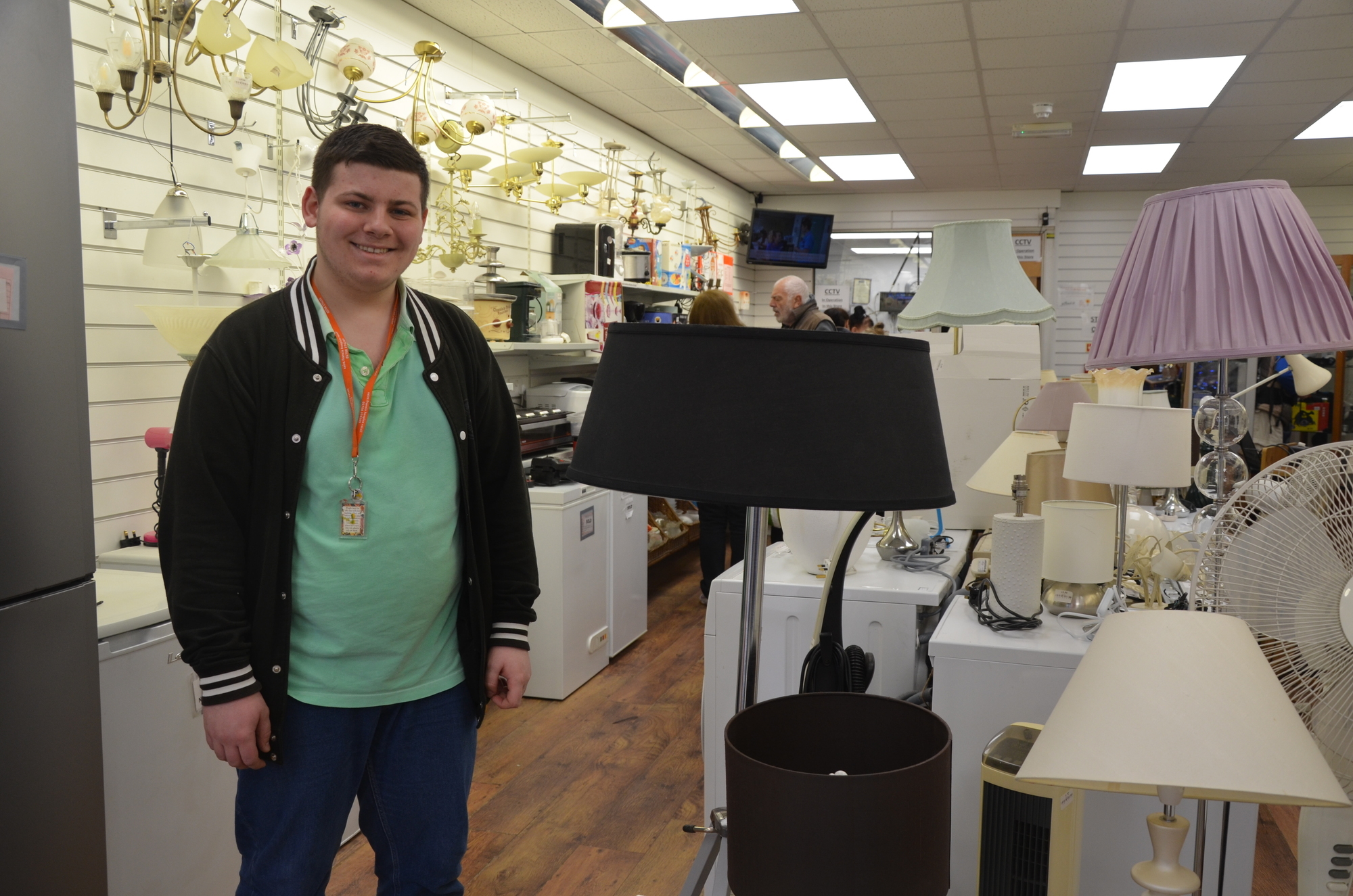 "The Hospice wasn't what I expected," Harry recalled. "It's a very welcoming and colourful place."
Harry is a confessed introvert. When his uncle passed, Harry admitted that he became even shyer. He explained how the death of his uncle plunged him into depression and anxiety.
"A few things had happened that affected my mental health, but losing my uncle is what finally broke me," he recalled. "I just didn't want to socialise or be around anyone. I stopped going out, and I stopped talking. My confidence was shattered."
Harry's GP prescribed anti-depressants, but he knew he had to do something else to build up his self-belief. Volunteering at our electrical store in Romford gave Harry the perfect opportunity to do just that.
Now 17 and studying IT at Barking & Dagenham College, Harry cites volunteering as one of the best things he's ever done.
"I've made friends, my confidence had grown, and I've learnt life skills," he revealed. "I had no idea how to wire a plug before I started working at the store."
"My uncle was very full of life right until the very end," Harry fondly remembered. "If you don't support Saint Francis Hospice, then it won't survive. Don't wait until you need it."
We need volunteers of all different ages to do all different kind of jobs across our Hospice, shops, and fundraising events.
If you'd like to find out more, please visit www.sfh.org.uk/volunteer, email volunteering@sfh.org.uk, call 01708 758614, or we'd love to see you at our Hospice or one of our stores.