Annie's help for the homeless
Annie Taylor was looking forward to her birthday party and Peppa Pig bouncy castle to celebrate turning three — until the coronavirus came along.
14-05-2020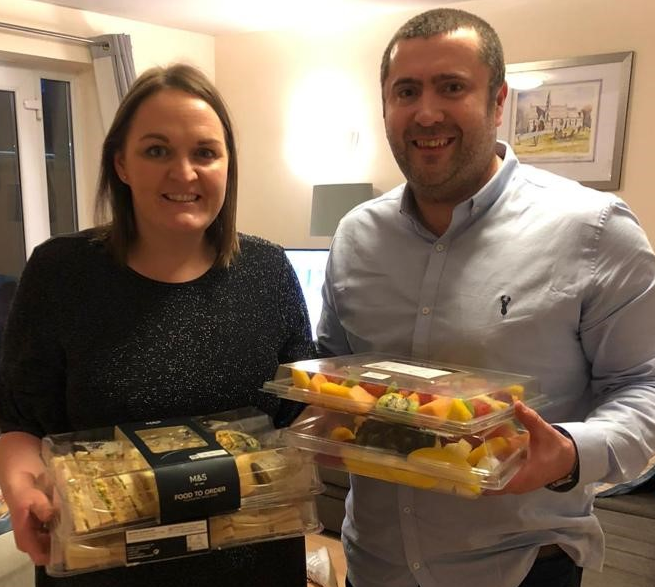 "We had to sit her down and explain that we couldn't have the party because of the 'bug'," explained Annie's mum, Lizzie.
Instead of cancelling the food she had ordered from Marks & Spencer, Lizzie asked Annie if it would be okay to donate the platters to Saint Francis Hospice.
We've been overwhelmed by the number of donations we've received at our Hospice during the pandemic. We decided, with Lizzie, that the food could be put to good use elsewhere in our community.
We passed the food to Havering Islamic Cultural Centre in Romford, which holds a soup kitchen every Saturday in Stratford for the homeless.
"Annie was happy that the food was going to help people and was waving 'bye-bye sandwiches' when the Hospice collected them," beamed a very proud mum.
These acts of kindness will stay with us long after life returns to normal, and Lizzie has promised her daughter, that when the moment comes, she'll get to have her party at last.
You too can help our Hospice get through COVID-19 by supporting our Urgent Appeal.