Henriette's story: Finding faith in adversity
When Henriette was disgnosed with Multiple System Atrophy, her life changed. Here's her story.
28-04-2021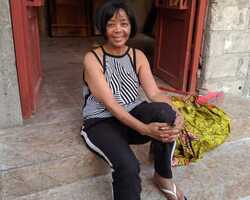 Henriette felt as though her life had stopped when she was diagnosed with Multiple System Atrophy in 2016. But through her faith and the support she has received at the Hospice, Henriette has overcome her fears and now believes her life is more meaningful. This is her incredible story…….
Before I was diagnosed with MSA, I was a very strong woman. I had been working, for 17 years as a Development Worker and Bilingual Advocate for men, women and children who had been affected or infected by HIV.
It was a dynamic role and I had many responsibilities such as: Listening to clients carefully, with complete confidentiality, empowering and enabling the clients to be fully supported medically and mentally. I ran hospital and home visits when necessary, and liaised with other health and care specialists to get the best medical care for the client.
I led efficient support groups and organised group outings in the UK, to help them to cope with their situation and get lost in enjoying the scenery, learning the country's history, and having fun to help the clients cope with their situation.
I also focused on the well-being of mothers with children (by looking after the children and giving mothers' support & leisure time).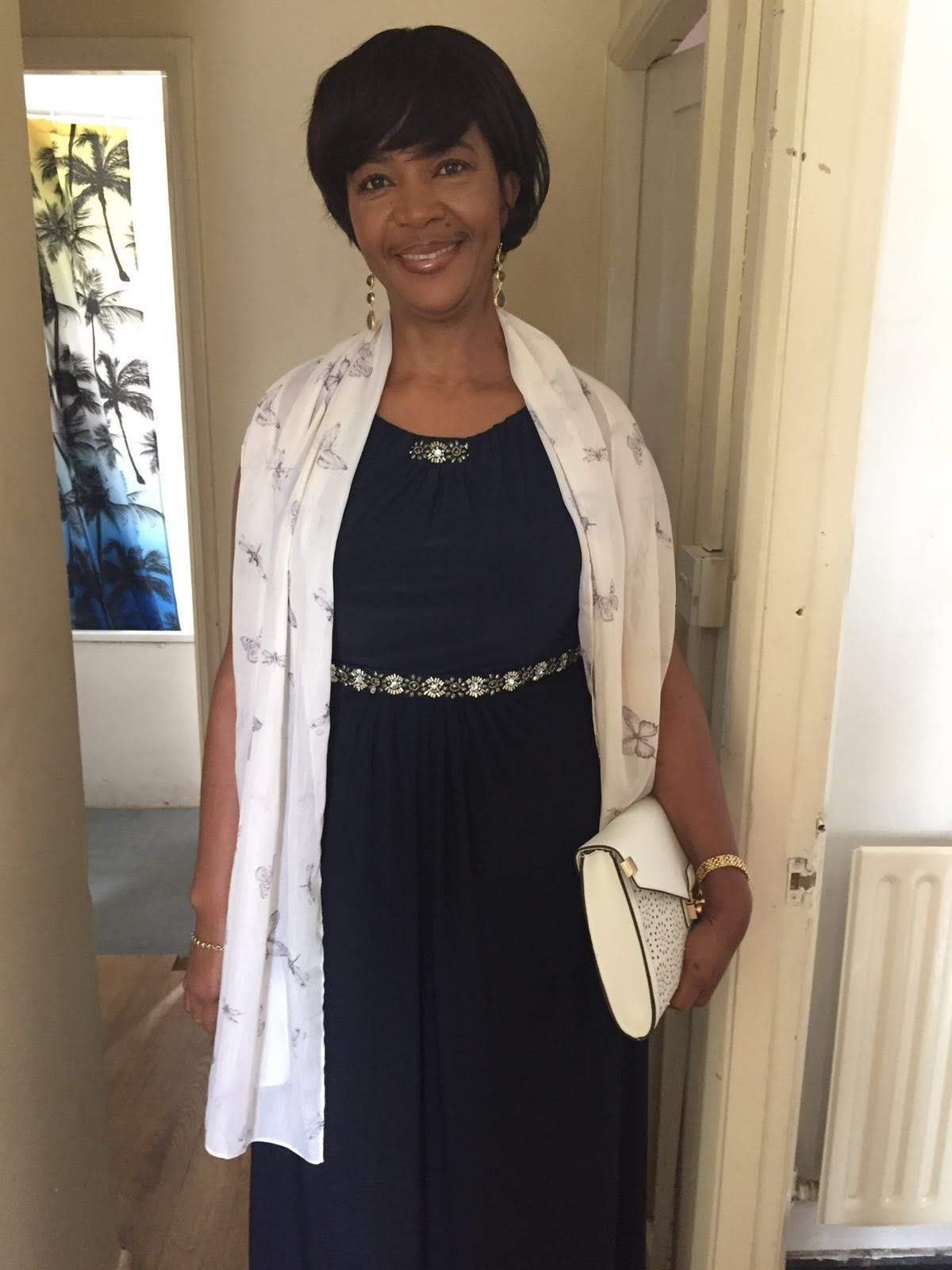 A new perspective after diagnosis
When I was diagnosed with MSA, I had no other choice but to leave work as my basic functions would let me down so I was no longer able to perform like I once did. I felt as though my life had stopped. I thought I'd never be happy again but I was wrong.
Looking back, I now know it was all a part of God's plan. At first, I was so focused on the disease, but now that I am focused in the Word (Bible), I strongly have faith in knowing that God has given me a second chance at life so that I can testify on His marvellous works in this chapter of my life.
Through my work, He was preparing me so I would be in the same shoes as the people I was helping; understanding how these people were feeling and truly empathising with them.
I also had my husband and my three daughters, who were there to love and support me and they have been doing so all along.
Dealing with the diagnosis, physically and mentally
The condition has affected me in many ways. I have nearly lost my handwriting as it changed drastically. Dizziness has dominated my body so I tend to lose my stability and this makes it hard for me to concentrate. My condition is very complex, but it's now getting under control.
I've also had a lot of emotional and mental effects too.
There are different levels of how I understood this disease. When my first consultant told me I had MSA, he said, "There is no cure; go and sit down and wait." It brought fear when I heard that there was no cure. I was constantly thinking of death. I was thinking 'Wait for what? Death?' I remember going to my bedroom crying, thinking to myself, I will die very young. What about my children? I always promised myself that I would live to carry my grandchildren. At that time, I didn't understand.
When you end up experiencing and living with a disease, it's different. We often think of it as something that happens to other people and can never happen to us.
But, if it does, you don't have to give yourself to the disease, because there is still life that needs to be lived and you have to take control over it. You'll learn a lot from it.
I would say that life is more meaningful for me now. I don't think about this disease every day as it would bring me sadness. Instead, I focus on how wonderful life is.
I will not give up and I am not broken by this disease. I will continue to fight up to my last breath. Every second counts and I have to make the most out of it. God has given me another chance which has humbled me; I truly believe that my faith in God has cured me, and He has given me grace.
Supported by Saint Francis Hospice
Saint Francis Hospice is a very special place for me. It is where I go to get some strength and where I have received so much love. For me, it is a place where you'll be heard and no one will judge you. It's a place that gives you comfort and peace.
I regularly meet with Sue Spong, who is a counsellor at the hospice, and she has given me so much joy. I really feel like this lovely woman gave me another way to love myself again. She really listens to me and gives me her time and this means so much to me.
Some people feel like they want to hide away when they are unwell, but it has helped me so much to talk about what I am thinking and how I am feeling. It's so important to share your feelings, and with Sue I was able to talk freely.
The community nurses have also been there to care for me. Everyone I have met there has really listened to me and made me feel like a human being, and that my thoughts and feelings matter.
Covid-19 has also had a big impact on my life as I am no longer able to physically meet Sue at the Hospice (we used to meet in these beautiful gardens and I loved being surrounded by the huge trees).
Instead, we now talk over the phone, which, even though doesn't feel the same, Sue is still counselling me and has sent me lovely poems (like Warrior, and The Mountain by Laura Ding- Edwards) and an Expert from The Velveteen Rabbit by Margery Williams.
For me it is so important to give back to the community and I want to give my time and support to those who are in need of help.
I am here to listen, and would love to give advice accordingly.
Find out more
Saint Francis Hospice provides support to everyone with life limiting illnesses in the local area and there families.
Click here to find out more about our services
Support the hospice
Your help is needed more than ever to ensure we can keep caring for people like Henriette.
Click here to donate to our spring appeal.
Click here to find out about our upcoming events and get involved.