Hospice says thank you to BBC's Children in Need for funding support to young people
Children in Need has been funding the Hospice's Child Bereavement Service and so today we'd like to say thank you to the BBC and everyone who has donated for their support
19-11-2021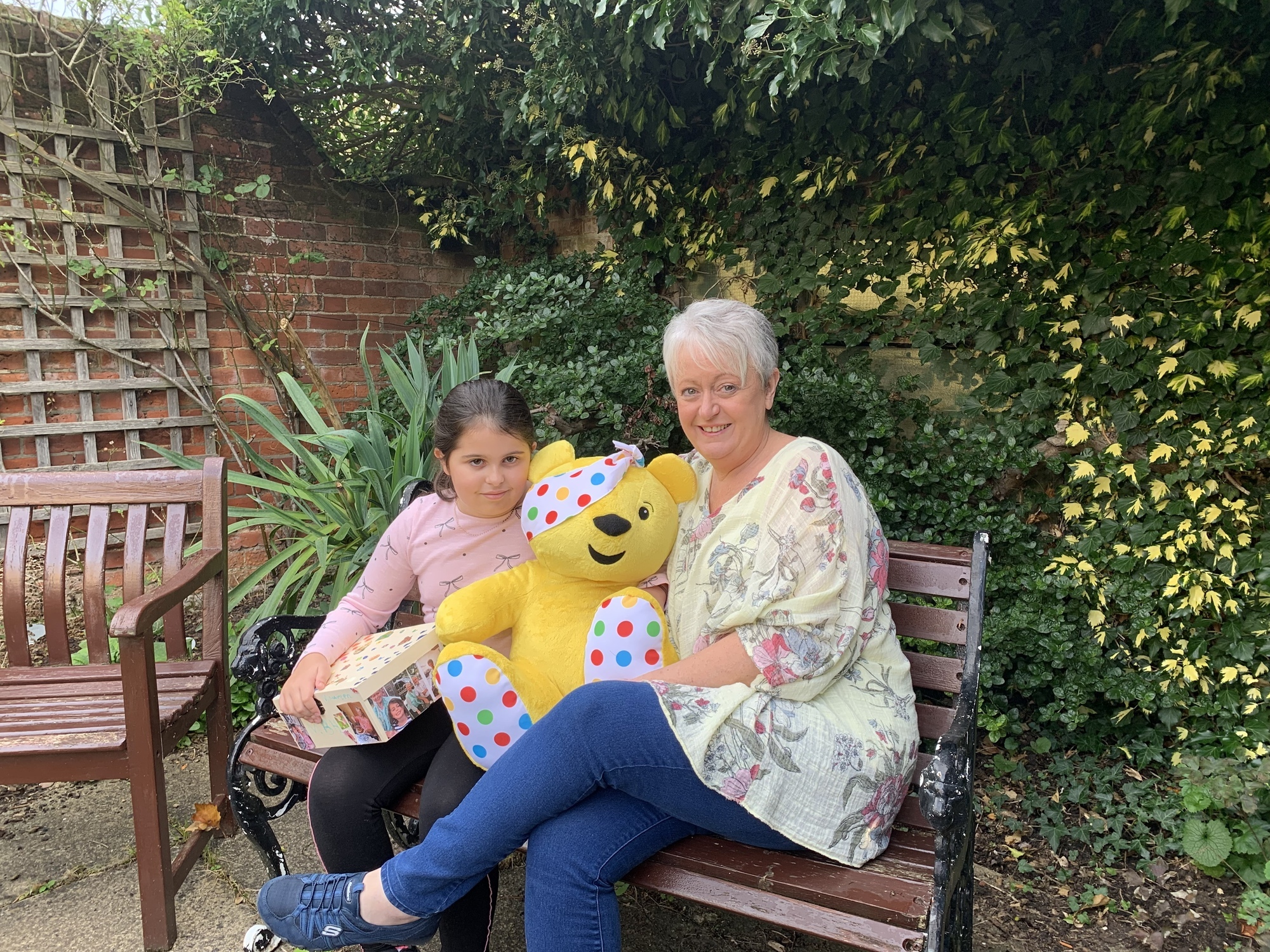 The death of a loved one can have a devastating impact on children and young people if they are not supported with their grief.
This year's BBC's Children in Need takes place on Friday 19th November and Saint Francis Hospice is once again saying a massive thank you to the charity for continuing to fund its services which are helping young people who are bereaved or facing the loss of someone they love.
The funding covers all aspects of the service from the salaries of its two child and family therapists, Stella Christou and Emily Gray, to materials, supervision and resources such as art materials.
"We are ever so grateful for the continued support BBC's Children in Need has given to the vulnerable children and their families," said Shahina Haque, the Hospice's Family Support Services Manager.
"Without the funding, we would not be able to provide this service which would mean many children would be isolated and suffering with their loss and mental health, and this could have a long term effect on their understanding of death and dying and development overall."
Children in Need coincides with Children's Grief Awareness Week (18-25 November) and throughout the week, the Hospice will be sharing the stories of young people who have been under our care.
Young people like Sophia, who lost her Nan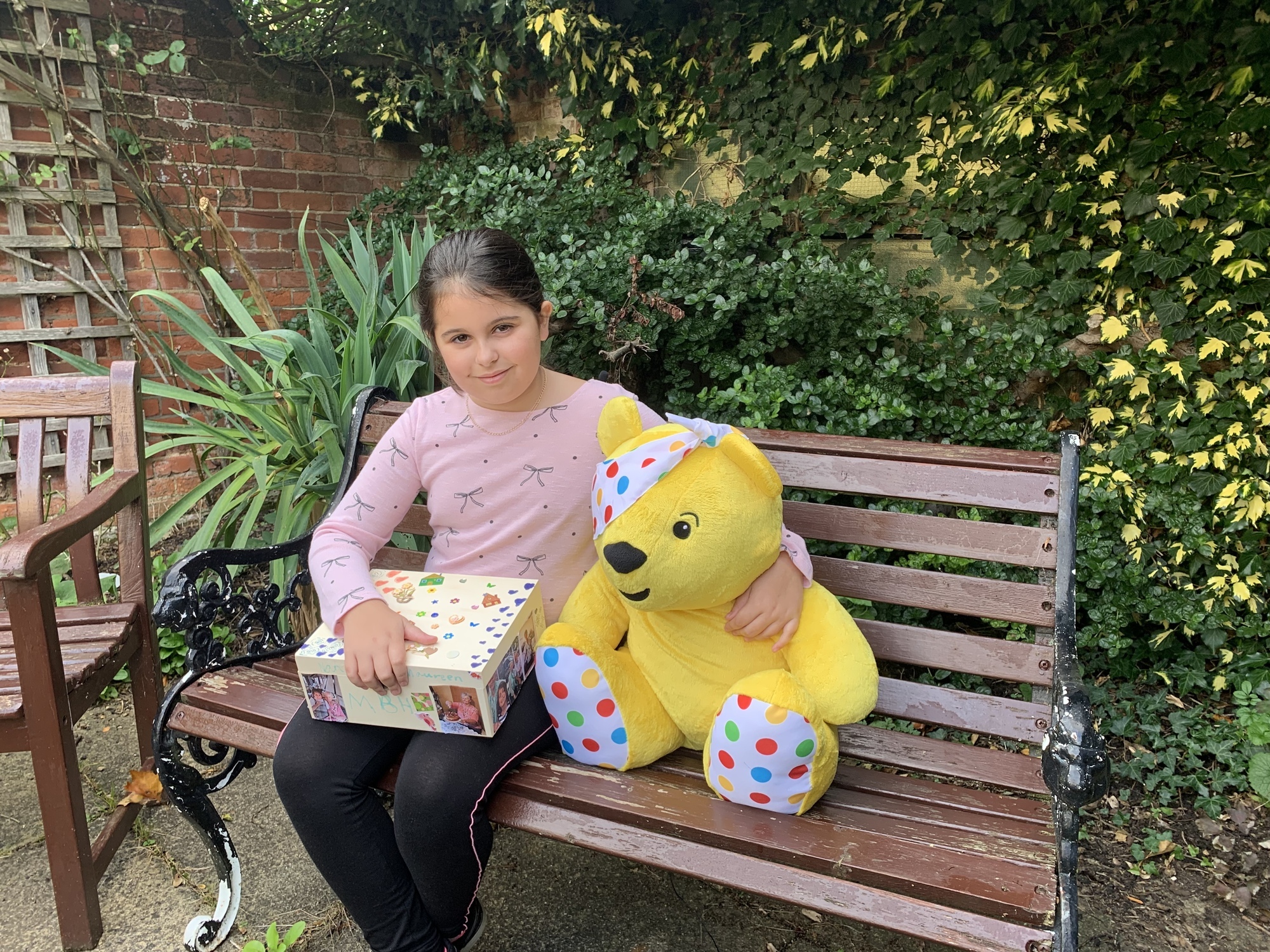 Sophia was very close to her Nan and she used to come along to take part in art therapy sessions with her at the Hospice. Emily used art therapy to help Sophia work through her grief and emotions.
"Emily has helped me a lot," said Sophia.
"Nan loved to paint and when I did art therapy it made me think of my Nan but in a happy way.
"I made a memory box and it means a lot to me because it has photos of my Nan on it.
"It's also very bright and she loved bright colours and rainbows and it has photos of members of the family who she was close to and pictures of us together."
Sophia Heron received support from Emily at the Hospice and at school following the death of her Nan Maureen Heron in June.
The Malik Family, who lost their father in 2019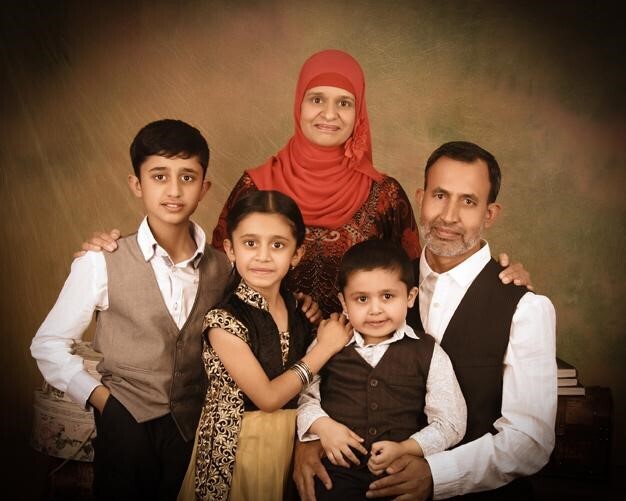 The Malik Family (L-R): Awais, Mother Vanessa, Sabaa, Anees and father Habib.
Awais Malik, 19, his sister Sabaa, 14 and their younger brother Anees who received counselling support from Stella following the death of their father Habib in March 2019.
"Grief can lead to a mental health illness and I wanted to talk about it because this is something I've personally experienced," said Sabaa.
"A few years ago, I lost someone who was very close to me, my father.
"I was told beforehand that he would only have a few months to live.
"However, I didn't fully process this until he was actually no longer with me.
"Since then, I have experienced anxiety. I have also found that my anxiety has increased during the global pandemic.
"During this period, I received professional support from Saint Francis Hospice and it helped me to deal with my mental health."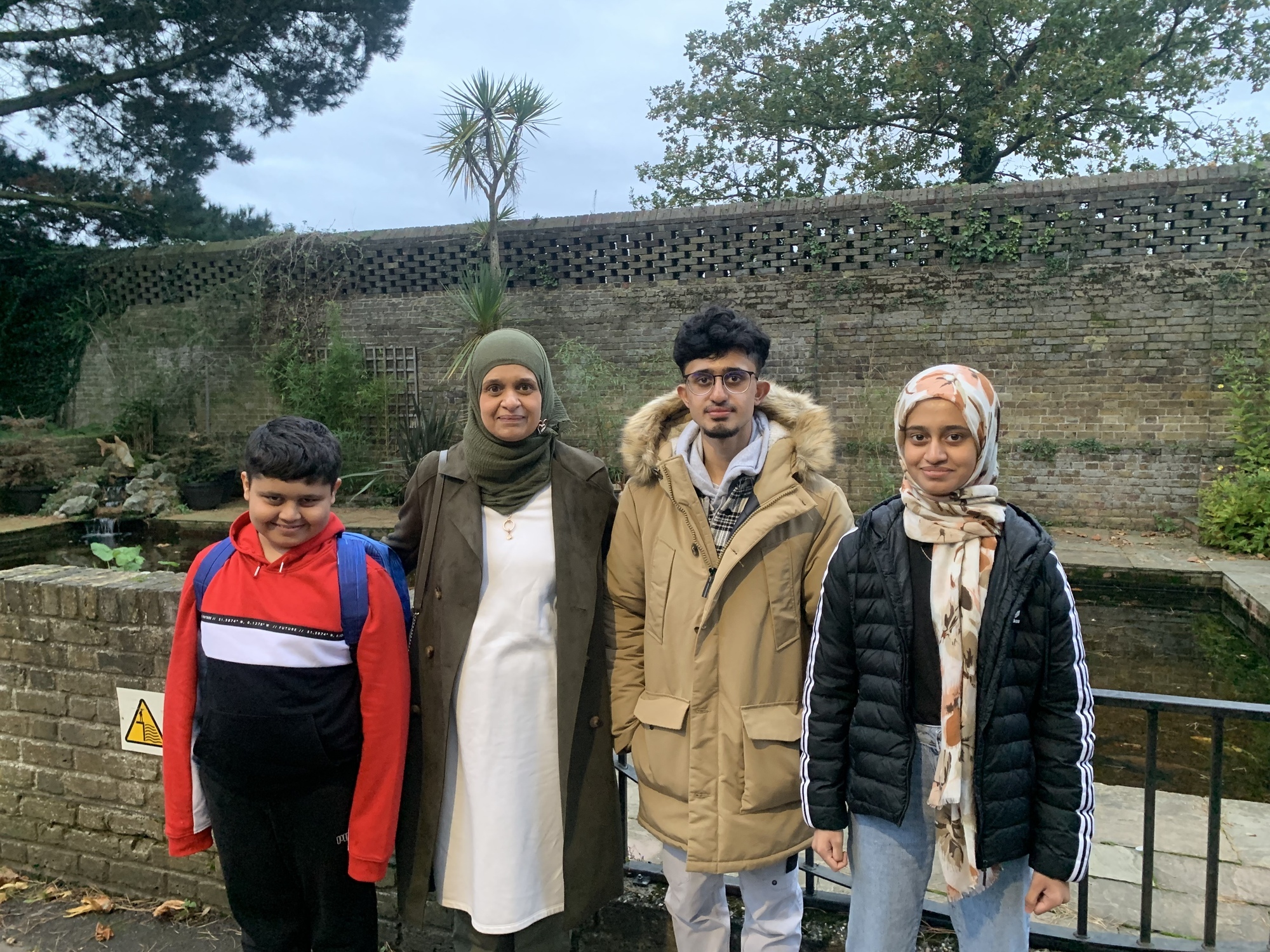 The Malik family now (L-R): Anees, Mother Vanessa, Awais, Sabaa
Support the Hospice
To help us continue to support our people with life-limiting illnesses and their families in the local area, donate to our Christmas Appeal. Click here to make your donation or find other ways to support us this Christmas.