"It may seem like a small thing but we really appreciated it"
Often people don't ask for help when they need it because they don't know what support is available to them.
06-10-2020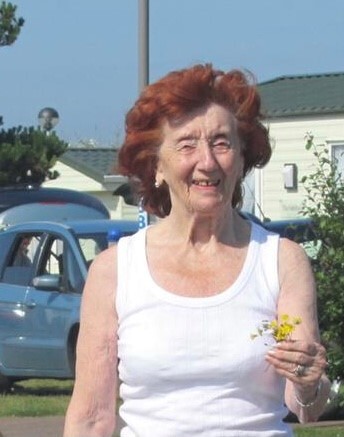 This was the case for Beverley Horne who had been caring for her mother Margaret at her home in Hainault since the start of lockdown in March.
Margaret, 90, was diagnosed with ovarian cancer in 2018 and had managed well until her health started to seriously deteriorate in May.
After a short stay in hospital, Margaret returned home and Beverley and her cousin Viv were initially able to look after her with the support of carers and district nurses.
But it was only when a nurse suggested getting in contact with Saint Francis Hospice that Beverley found out about its Hospice at Home service and she was amazed by the difference the specialist team could make at such a difficult time.
"When my mum came home from hospital, we knew it was not going to be a good outcome for her," said Beverley, who worked as a manager in A&E at Whitechapel Hospital before retiring.
"I've had a lot of experience in the NHS but it is very different when it is your own family and you do not know what to expect and caring for someone seriously ill at home is very tough
"The Hospice helped us so much and what was so lovely was that we did not have to ring up to ask for someone to come, they would ring us and ask if we needed someone to come out.
"You just tend not to use these services because sometimes you think you don't need them when actually you do."
Beverley said the nurses spent time with her mum and this took pressure off her and her cousin at a time when covid was a real concern.
"On one occasion, a nurse asked us to pick up mum's medication and we were able to pop out together because we knew mum was in safe hands," said Beverley.
"It may seem like a small thing but we really appreciated it."