Mayor of Havering names Saint Francis Hospice among chosen charities
4th December 2020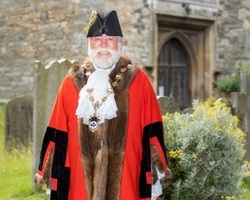 Saint Francis Hospice is delighted to be chosen as one of Havering Councillor John Mylod's Mayoral Charities.
Councillor John Mylod, who represents St Andrew's Ward, described the Hospice's care and support to the local community as "awe inspiring" and recognised the devastating impact the covid pandemic has had on its income.
"The reason I chose Saint Francis Hospice as one of my Mayoral Charities is because of the sterling work all the staff and the many, many volunteers do on behalf of people in need of care, help and comfort in the wonderful surroundings of the Hospice," said Councillor Mylod.
"You only have to visit the Hospice to witness the selfless devotion to the wellbeing of those in need by the staff and volunteers.
"To provide a calm, feeling and caring environment, which in my view goes beyond anything I have ever witnessed in my life, is awe inspiring.
"As Mayor, I will do everything I can do to help Saint Francis Hospice and my other charities, to raise funds to enable their wonderful works to be recognised and help people in need, which is particularly difficult during this terrible Covid 19 pandemic.
"Now more than ever all charities need the assistance of the community to enable them to help our kith and kin to survive and receive the essential medical treatment and nursing they so obviously need."
This will be the second time Councillor Mylod has served as Mayor of Havering and this year is the first time a mayor has been selected via a virtual vote due to the restrictions that has to be put in place.
The Hospice, along with The Rainbow Trust and Clowns in the Sky are his three chosen charities and he expecting to launch his first fundraiser soon.
"On behalf of everyone at the Hospice, I would like to say a heartfelt thanks to Councillor Mylod for nominating Saint Francis Hospice," said Pam Court, the Hospice's Chief Executive Officer.
"Our teams of nurses and healthcare professionals have been working on the frontline throughout the pandemic to care and support local people and the demand for our services has increased.
"It means so much to us that Councillor Mylod will be helping to raise our profile in the community as well as bringing the people together to fundraise and support their local Hospice."
You might also be interested in
26th April 2019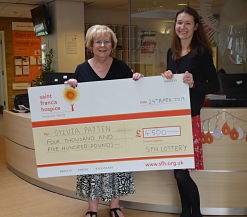 4th February 2019