Neighbours take on London to Paris bike ride for Saint Francis Hospice
Neighbours Jason and Steve have signed up for the 235 mile bike ride after lockdown inspired them to get on their bikes.
11-05-2021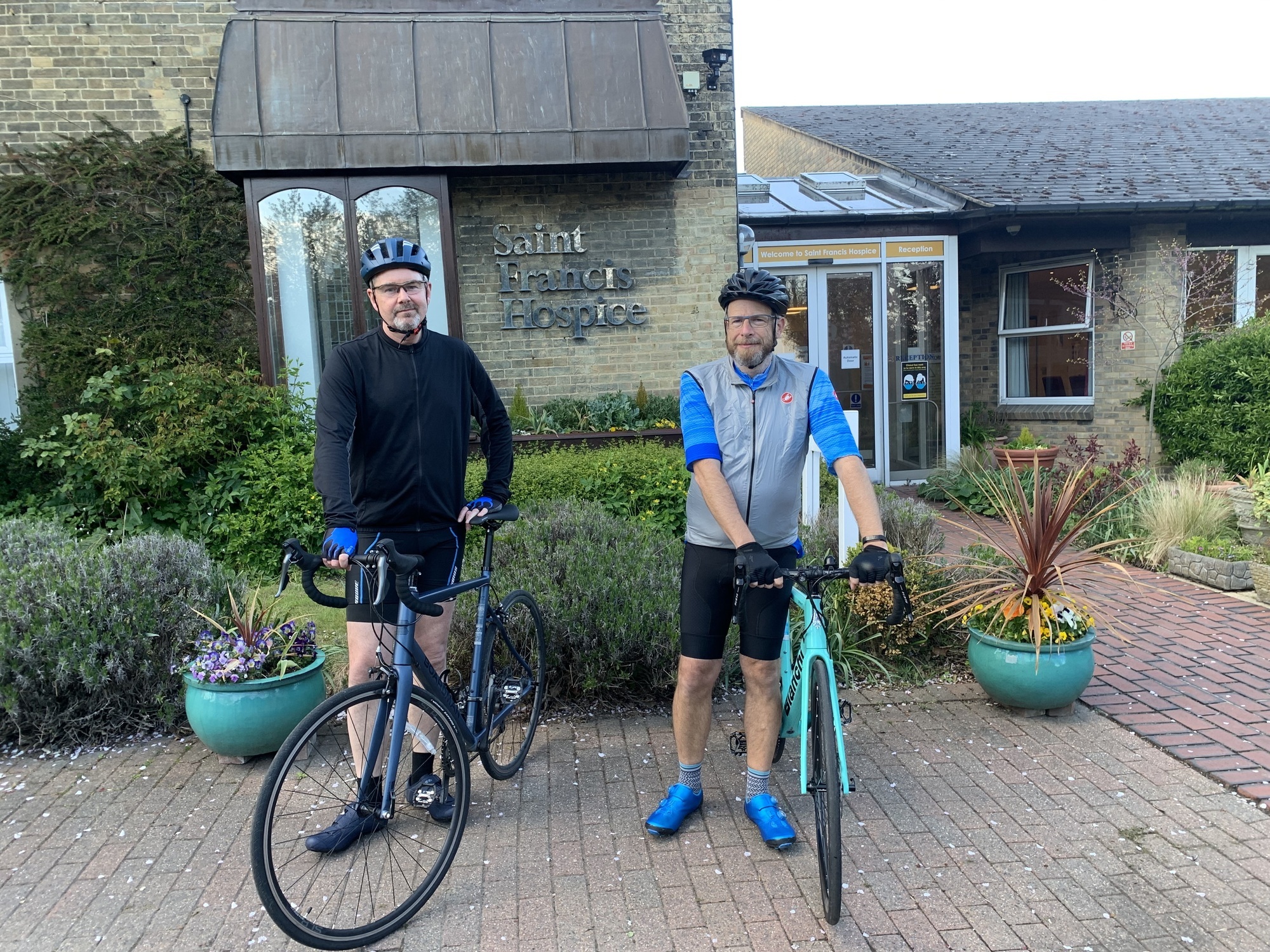 Two neighbours from Gidea Park are in training for a 235-mile cycle from London to Paris after lockdown inspired them to get on their bikes.
Jason Sessions, 49, and Steve Lawrence, 50, signed up for the four-day cycling adventure so they could challenge themselves while raising money to help local people who need the experienced end-of-life care and support of Saint Francis Hospice.
Leaving London on 8 June next year, they will pass through the picturesque English countryside, cross the Channel and continue through villages and medieval market towns in Northern France before arriving in Paris.
Cycling helped take away the boredom of lockdown
"I have had a passion for cycling from a young age and have spent many years exploring forests as a mountain biker and taken my children on various cycling adventures," said Jason, who works as a technology specialist.
"Recently I moved back to road cycling and started to explore the Essex lanes again.
"With the pandemic, Stephen and I decided to start cycling a couple of times a week to take away the boredom of lockdown and get us out and about.
"We heard about the Paris ride and decided this would be a great idea as it would be something to aim for as well as supporting a good cause.
"My family has very strong ties to the Hospice. Members of the family have volunteered at the Hospice and the charity was there to support both my brother-in-law and father-in-law when times were needed.
"This is my first challenge in many years and looking forward to it."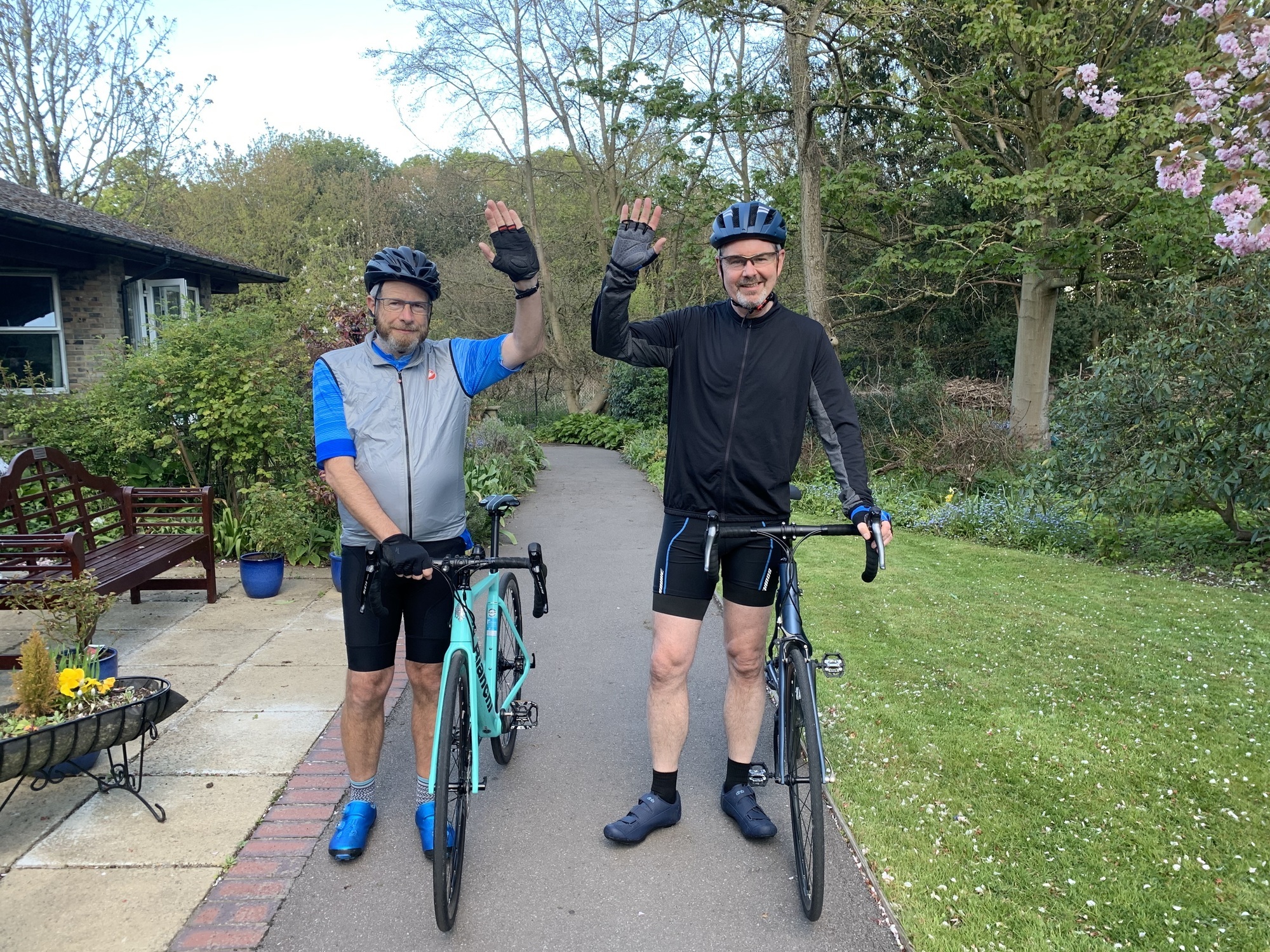 Finding cycling during the Pandemic
Steve describes himself as a recent convert to cycling following the first lockdown in March last year and is excited about the challenge ahead.
"I wanted a challenge for myself so I could focus on something positive whilst working from home and also make some form of contribution to the local community," said Steve, who works for SS&C in Brentwood as a Manager in Wealth Management.
"Training is going well; we're up to 60-mile trips. I've come a long way as I used to get puffed out after 5-miles!
"I am looking forward to seeing the French countryside and a large glass of Red wine on arrival!"
Get involved
To support Steve and Jason, please visit their JustGiving pages below:
Steve - https://www.justgiving.com/fundraising/Stephen-Lawrence8
Jason - https://www.justgiving.com/fundraising/jason-sessions2