Peter says 'ello, 'ello, 'ello to volunteer driving
Peter Whitehead is an ex-Bobby. Since retiring from the police, he's been kindly giving up his time to chauffeur patients to and from Saint Francis Hospice's tranquil grounds.
06-11-2019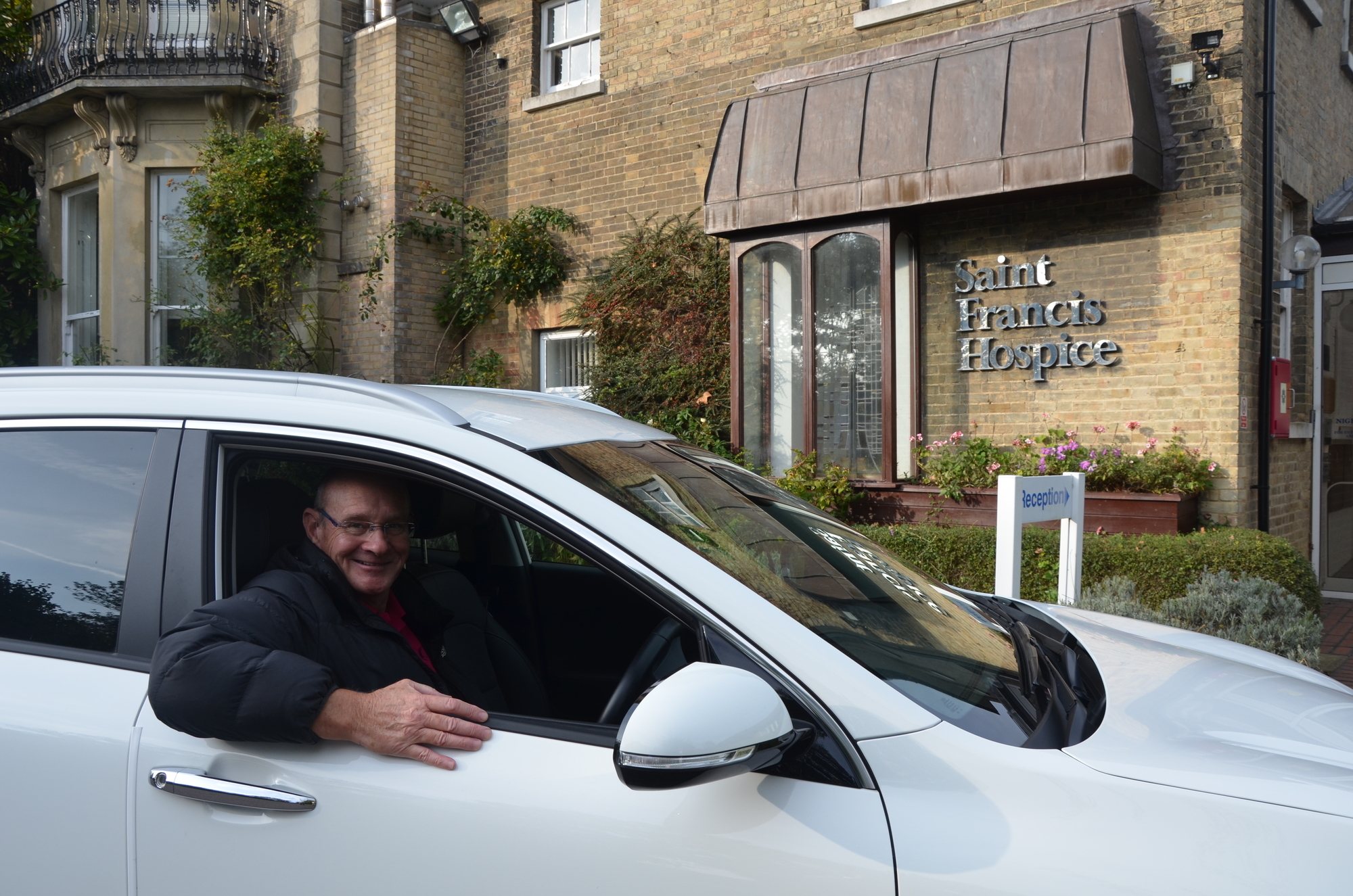 Peter's wife passed away suddenly last year, and he needed something to fill the void she left behind. If he's driving people who are visiting our Hospice for the first time, Peter always asks what they are expecting to find.
"Somewhere dark, gloomy and miserable," often comes the reply.
Peter tells them that they are in for a pleasant surprise.
"You were right, you know," they will say to Peter, once they have experienced the vibrancy of our Hospice.
"I'm always amazed by everyone's positivity from the staff through to the volunteers," he said.
"The patients have got more difficult things going on in their life than I will ever have, but their attitude is so uplifting. You won't find them moping around. It's a fantastic job with a feeling of satisfaction like no other and you get to meet some incredible people along the way."
As a volunteer driver at our Hospice, you'll be helping the fight against isolation and loneliness among people living with life-limiting illnesses. You'll also be sparing them the stress, discomfort and difficulties of driving or using public transport. The hours and shifts are flexible, and we will work around your commitments. We'll also cover petrol costs.

To find out more about how you can help, we'd love to hear from you on 01708 758614.