Calmness and care
Having lived with chronic obstructive pulmonary disease for eight years, Kelvin Haddow is one of over 400 outpatients who Saint Francis Hospice supports.
08-09-2020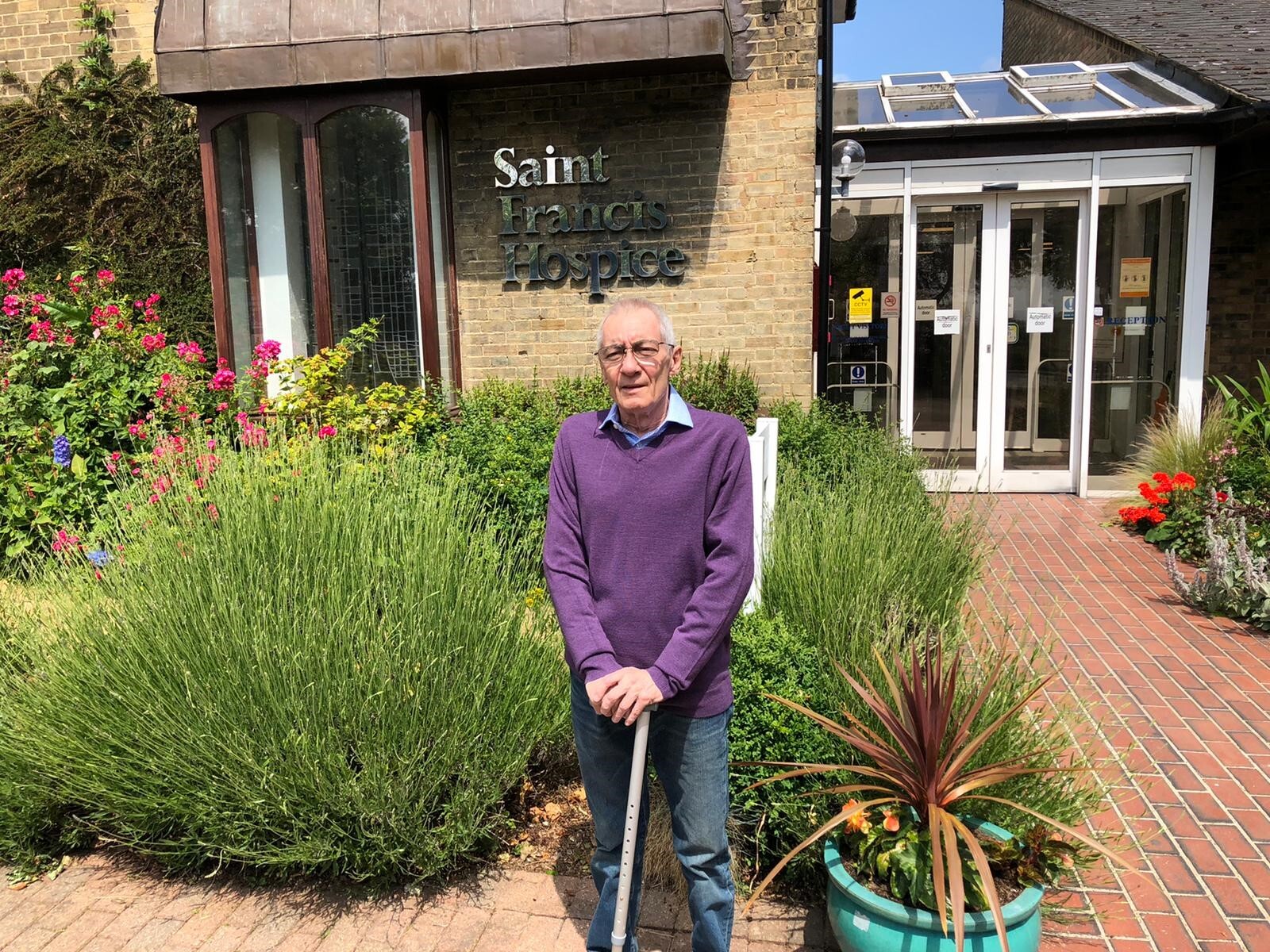 When the coronavirus reached the UK, he was among the first to self-isolate. We've continued to support him through the pandemic with weekly calls from our team of medical experts. Kelvin revealed that he misses us as much as we miss him.
"When you're self-isolating, it's nice to know that people care," Kelvin explained.
It was Kelvin's GP who first suggested our Hospice.
"That scared the life out of me," Kelvin recalled. "I thought my doctor was sending me to the Hospice to die."
What Kelvin didn't know about was Pemberton Place: our social hub for local people living with life-limiting illnesses. Kelvin was in for another shock when he arrived at our Hospice.
"I was expecting a grim place with people sitting in silence," Kelvin recollected. "I couldn't believe it. My assumptions could not have been further from the truth."
Our Hospice introduced Kelvin to a whole new world of socialising. He's also reaped the benefits of physio, mindfulness classes, and reiki — a Japanese technique that relieves stress and improves relaxation.
"I fell in love with the Hospice instantly; it's a magnificent place," he declared.
"The beauty of Pemberton Place is that people don't go there to talk solely about their illnesses. Yet, there are brilliant medical professionals on hand if you do need to talk about your health. I've found new friends, optimism, calmness and care. It's not just tea and sympathy. In a world that can sometimes be cold and lonely, Saint Francis Hospice is a warm and friendly face."
Kelvin admitted that the word 'Hospice' initially filled him with so much fear that he very nearly turned down his GP's referral.
"I'm glad I didn't," he said.
You can help people just like Kelvin by supporting our Urgent Appeal — for as little as £3 a month. You can find out how you can make a difference to the lives of local people living with life-limiting illnesses here.