Running for Lynsey
On Sunday 3 October Claire England will be running the London Marathon in memory of Lynsey Carlin, her best friend and former BP colleague. Here Claire shares her story about why she is taking on the 26.2 mile run to raise money for local people who need our care.
04-09-2021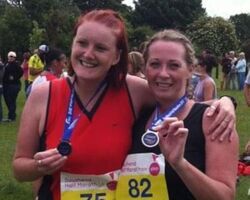 I met Lynsey 15 years ago when I joined trading ops at BP. She was instantly a person I could see would be part of my life for a long time for so many reasons. She became a big part of my BP family, but also my own family. Lynsey helped me move house, she cuddled my girls when they were babies and taught them silly songs as they grew, she held my hand during tough times and helped me sink a few shots when needed!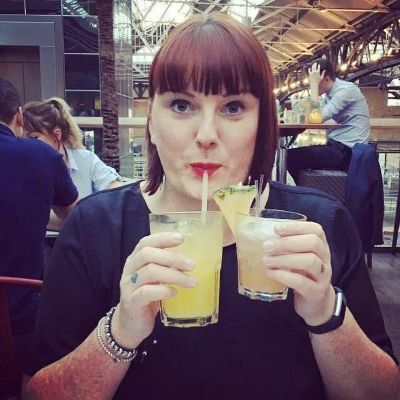 I was a big part of Lynsey's cancer journey starting in 2012 when she found a lump in her breast, into when cancer finally took over and she found peace while at Saint Francis Hospice in April 2019. She was only 39.
Lynsey was so young to go into a hospice. She was very hesitant to go at first - she did not want to be there. She stayed at home for as long as she could but she was cared for in her living room and she had no privacy. Lynsey had such a big personality but she was such a private person and she had always been so independent.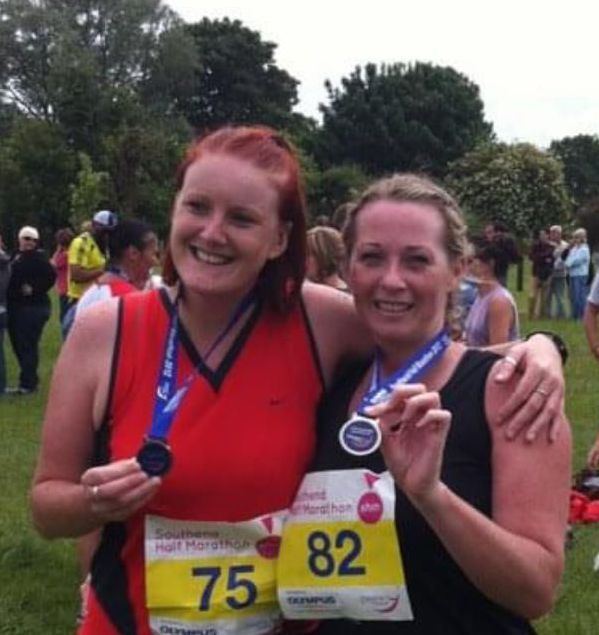 When she became really poorly and she was admitted to the ward, it actually lifted her. She was able to have her privacy at the Hospice and the nurses gave her back her dignity. Everyone on the ward was so caring and thoughtful. They did everything for her in such a private way and I only know about these things because I was her best friend.
She had always taken such pride in her appearance and personal care was so important to her. Her mum arranged for someone to come in and do her nails and it meant so much to her that the nurses were able to get her into a shower and help her shave her legs. Lynsey couldn't control her body or her illness and while all these things may seem small, they matter to people when they are coming towards the end of their life and they made Lynsey feel better in herself.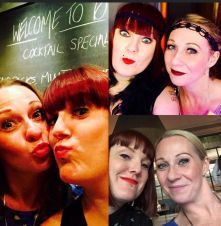 Lynsey thought the drinks trolley was amazing when it came around in the evening and it really lifted her spirits. She wasn't able to drink alcohol because of her medication but she had a photo of herself with the bottle of Campari so we could share it with our colleagues at work. This used to be the shot of choice on the team we worked on together and was the cause of many a lost memory on a night out!
Lynsey's mum, her partner Rob and I were able to stay with Lynsey before she died. I'll never forget the kindness of the nurses. They looked after us too and really helped us to understand what was happening and what to expect.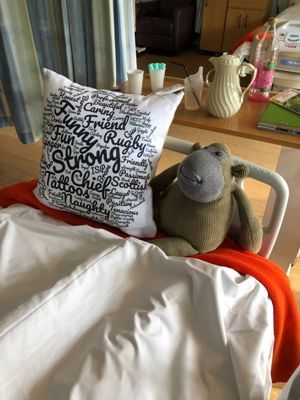 I held Lynsey's hand as she passed away. She was so comfortable and peaceful. I had always promised Lynsey I would always be there for her. We had been through so much together. I was there when she had her chemotherapy and surgery. When you go through that with someone, your relationship changes. We were more like sisters.

In October 2019 we held a fundraising event on a boat to raise money for the Hospice in Lynsey's memory and to celebrate what would have been her 40th birthday.
I have always wanted to run the London Marathon and signed up to run in 2020 but the closer it was getting, I knew it was not going to happen because of Covid-19. I have done challenges in the past but I didn't want to do a virtual marathon - I needed the crowds to get me through it!
I want to run this marathon for Lynsey, for the strength that she taught me, for the runs we used to go on, for the spinning classes we used to go to just to listen to the playlist, for the fact I hear her pushing me on when I'm training, for the fact this will help raise money for the amazing hospice that looked after her and helped her maintain a level of dignity that everyone takes for granted on a daily basis.
Support the Hospice
If you would like to sponsor Claire in her marathon journey, visit her Just Giving page, here.
If you are inspired by Claire's story, and would like to run the London Marathon yourself, visit our London Marathon page so you can find our more about applying.