Memory tree is the perfect tribute to parents
23rd August 2021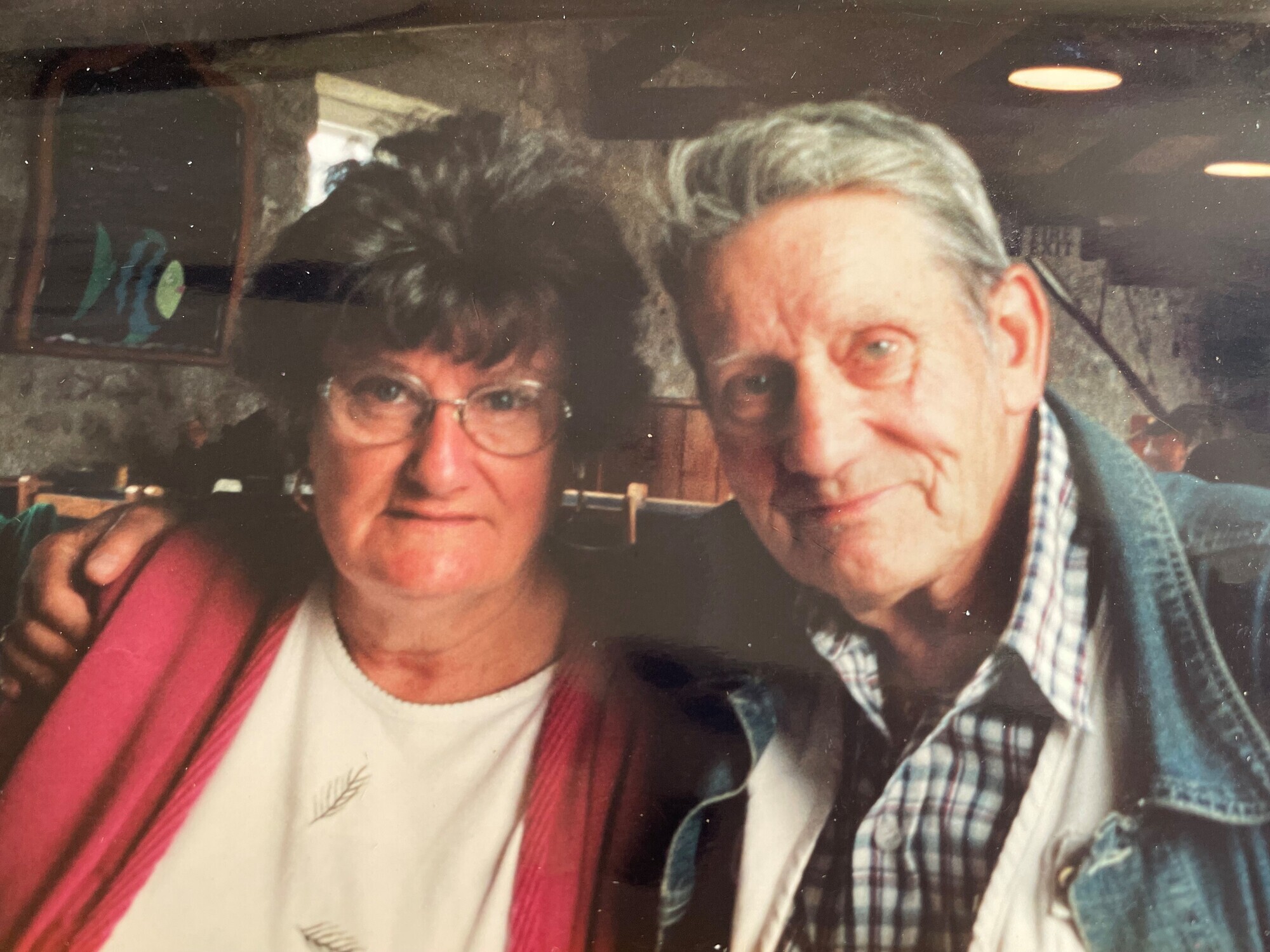 Derek and Margaret Fox were devoted to their family and when they sadly died, their children and grandchildren wanted to do something special to remember them. Sue Charalambous tells us why the family found great comfort in dedicating a leaf on our Memory Tree to their mum and dad.

My mum and dad were the best parents and they were idolised by their seven grandchildren. We were a very close family and I have so many wonderful memories.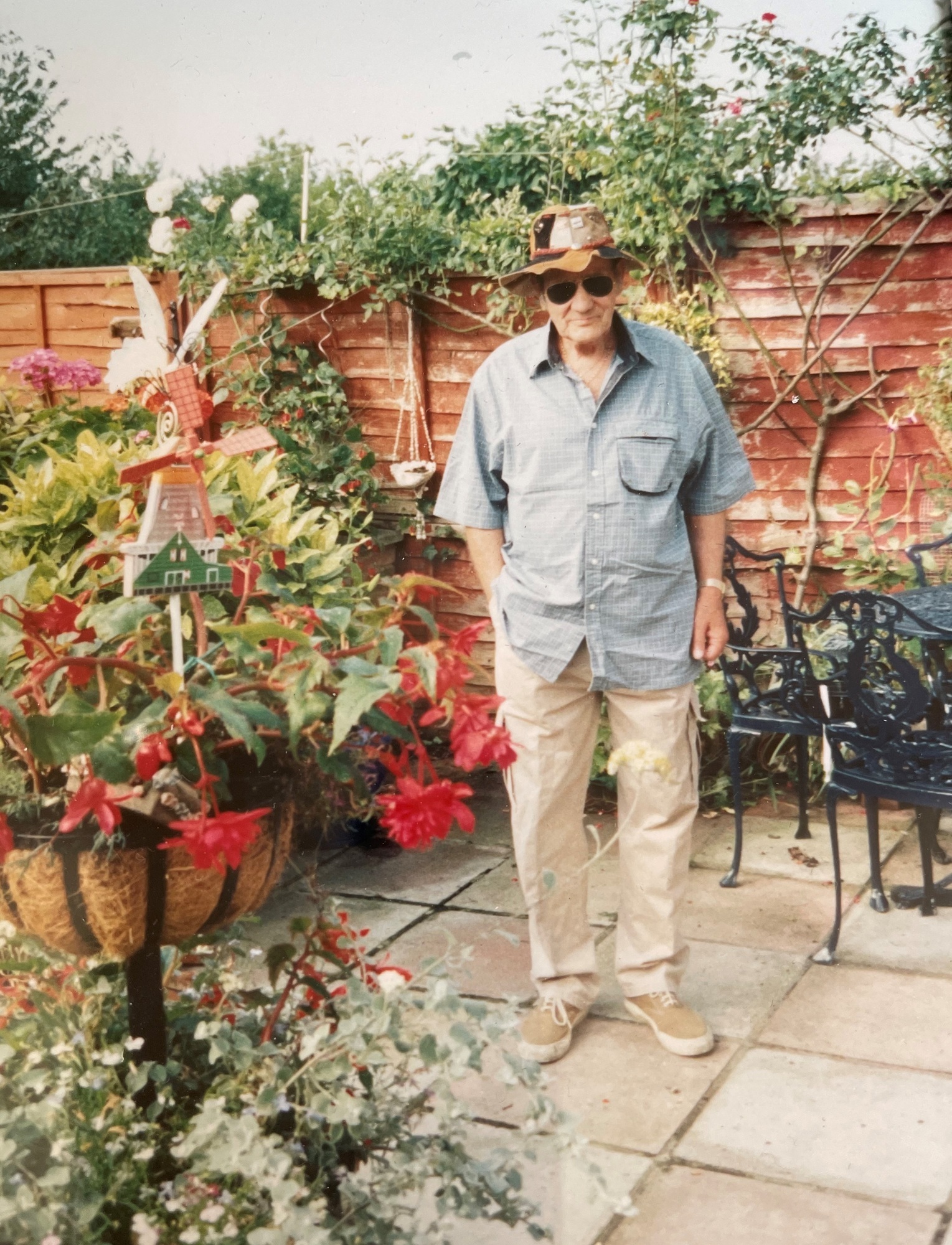 When Dad was diagnosed with lung cancer in June 2009, he wasn't given long to live but he managed to survive for another 9 months.

Mum had cared for him at home but when he became very ill, we knew Saint Francis Hospice was the best place to go. He went in to the ward for pain management but we knew he was not coming home.

He was there for 11 days and all the nurses, staff and volunteers couldn't do enough for him. We will always be grateful for how they looked after him. He was not in any pain and he had his dignity.

Dad passed away on 27 March 2010. He used to make models of American steam trains and he was always in demand. The grandchildren spent so much time with him over the years in the loft playing with the trains.

After he died, he was cremated. We gave him a fitting send off by hiring a steam train in Kent and my uncle poured his ashes into the fire box.
The Memory Tree was a fitting tribute for Dad

I heard about the Memory Tree and thought it was a lovely way to remember Dad. He was in our hearts but I thought it would be nice to have a leaf on the tree.

It turned out that we were one of the first people to get a leaf on the tree and we met Princess Alexandra when she came to the Hospice in 2010 to officially open it. We even ended up on the front of the Hospice magazine at the time.

My mum loved having a leaf on the tree for Dad. When it was Dad's birthday and the date he passed away, she used to find comfort coming to the Hospice to look at the tree.

It was different for me. I couldn't go to the Hospice. I found it too hard.

Before Dad died, he told us, 'look after your mum', and that's what we've always done.
Looking after Mum

Until Mum became ill in 2020, you would never have known her age. She was so fit and independent. She became a great grandmother in 2012 and she was so young and vibrant, we really thought she'd carry on for ever.

Last August, Mum had a perforated bowel and she got over it so well. But a week before Xmas, she started vomiting. Our GP discovered she had a mass in her stomach and on Christmas Eve I got a phone call saying mum needed to be admitted into hospital. It all started from there. The cancer had spread throughout her body and she could not eat. They had to feed her through a tube in her arm. Mum remained in hospital until she was discharged on 15th February. It was Dad's birthday and we thought he was looking after her.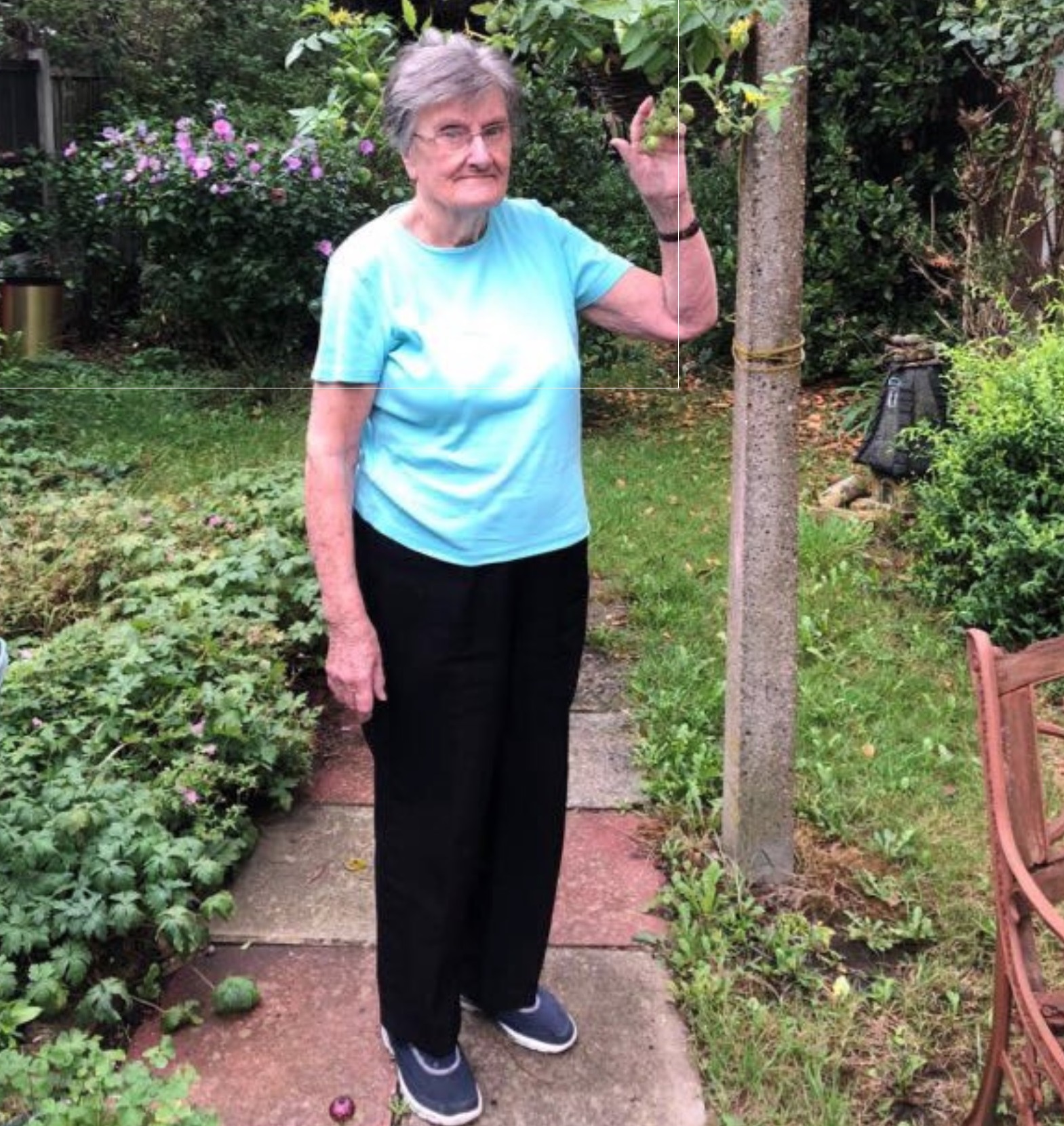 Mum became very ill in March and when she went into the Hospice, she really perked up. She was able to get out of bed and wash herself. She wasn't sick or in any pain.

My mum did not moan. She accepted it. She used to say, I've had a long life. I have got my lovely children and my wonderful grand-children and great-grandchildren.

It was pretty hard. Only three months had passed but it felt like ages. Not being able to see Mum while she was in hospital was awful but once she was back in the Hospice, there were restrictions but we were still able to visit.

Mum was allowed to go home after 8 days but soon afterwards she became very unwell.

The Hospice became involved again and she died on 5th April - the day before her 86th birthday.
Remembered together on the Memory Tree

The first thing we wanted to do was get a leaf on the tree. I used to get worked up at the thought of going there but when mum passed away, I felt I could go there.

It is somewhere to go and it is something for the Children, grandchildren and great-grandchildren to remember them by.
I know they are both together now and looking down on the kids and proud of what they are achieving.

The Hospice does such marvellous work and it does not get enough funding from the government. That's why it's so important to raise awareness of the wonderful job the Hospice does.


Support the Hospice
If you would like to dedicate a leaf on the Memory Tree to someone you love, click here for more information.
For more ideas to make a donation in memory, click here.

You might also be interested in
9th September 2021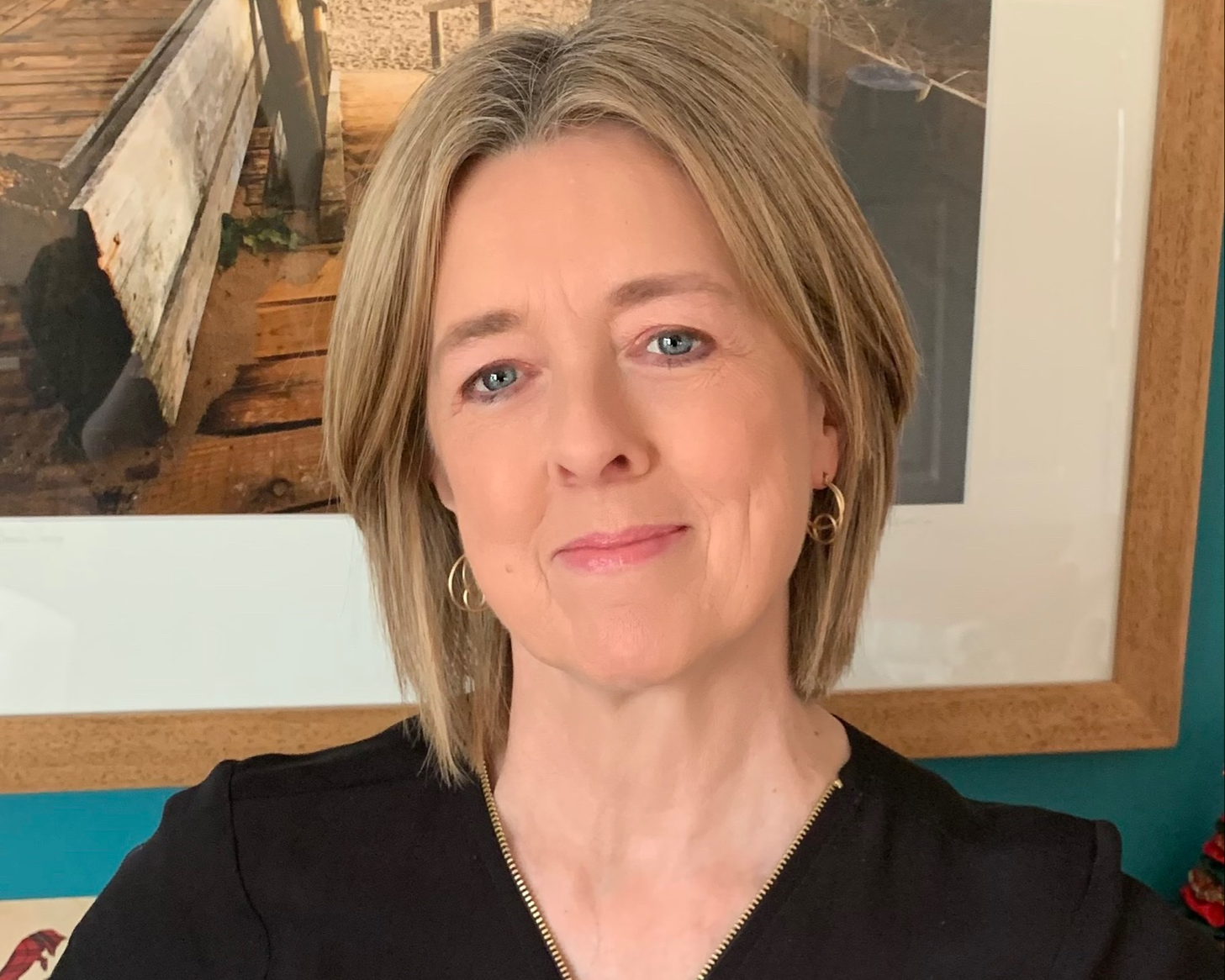 4th September 2021