The strength, courage, and determination of Ross Annear
12th July 2019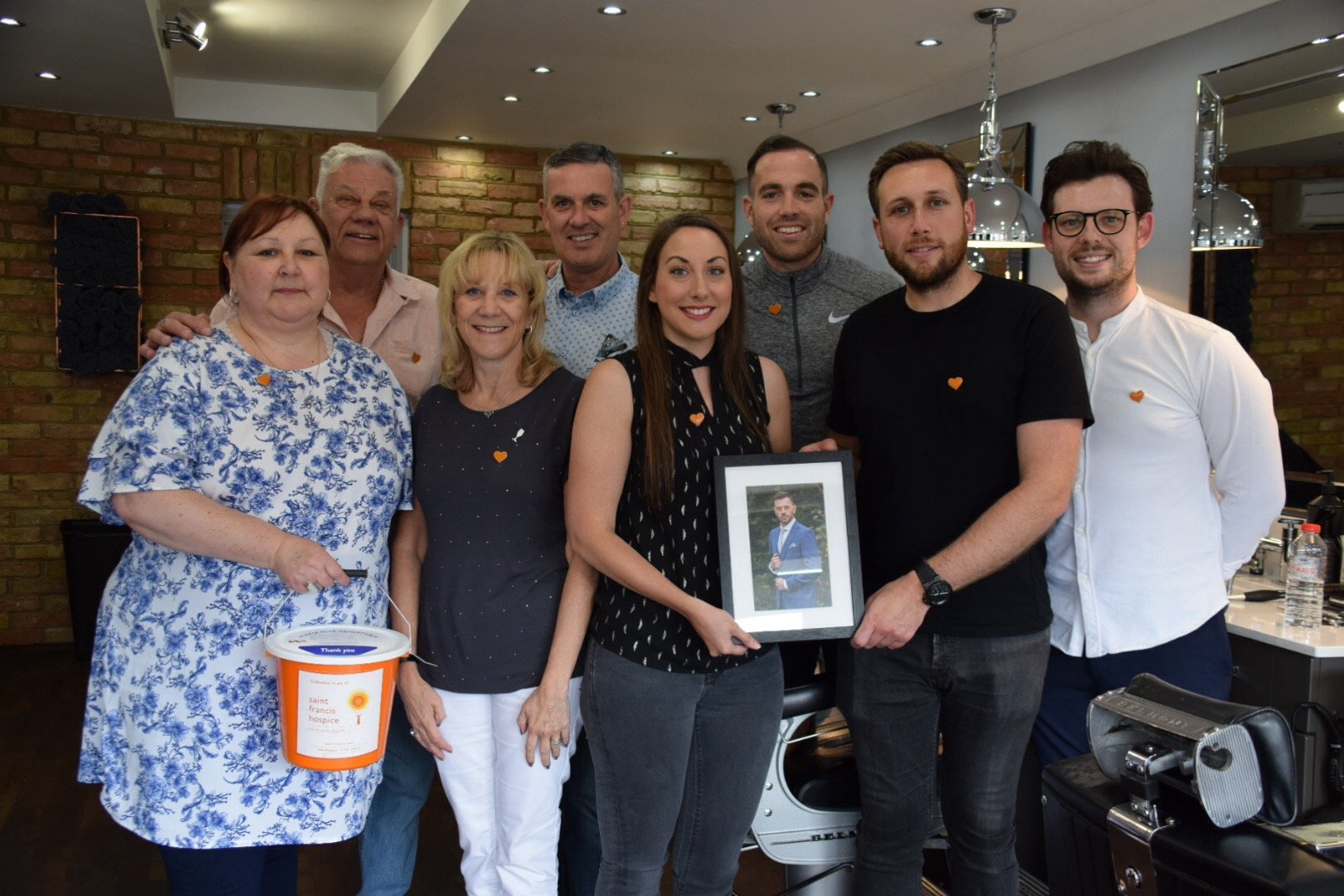 "Ross never moaned; he just used to crack on with it. I remember visiting him after an operation; his head had swollen to one and a half times its size. I asked him how he was feeling, and he said: 'I'm absolutely fine,' but he clearly wasn't."

While Ross feared that he couldn't be loved because of his illness, he met Chloe online in 2015 three years after he'd been diagnosed with a brain tumour.
"We clicked instantly and were inseparable from that moment on," Chloe fondly recollected.
A whirlwind romance led to them moving in together, Ross proposing, and marital bliss all within three years.

Lewis had the honour of being the groomsman at his sister's wedding. He wanted to help Ross deliver his speech because of his condition, but Ross was his usual determined self. He did it; he nailed it; the guests loved it.
Because of Ross's tendency not to complain, Lewis admitted that no one at the wedding, bar Chloe, fully appreciated the severity of his condition. Chloe was brimming with pride on her big day.
"Ross looked so handsome; I knew I'd lucked out with him," she remembered.

Ross's strength of character and desire to not let his illness get in his way was evident on a trip to Sainsbury's with Chloe.

"He had a seizure in an aisle," she explained. "There I was: trying to catch all six foot two of him. I managed to lay him on the floor, and Ross came back around eventually. While everyone was making a fuss and asking if we needed an ambulance, Ross got up. He said: 'No, we're carrying on shopping!' He carried on as if nothing happened."

Ross stopped eating and drinking in April 2019. He went into Queen's Hospital in Romford, which was the first time anyone had said to Chloe that he wouldn't be with us for much longer.

"I kind of gathered," she revealed. "The deterioration happened so quickly. Ross was blind and neurologically challenged, so I wasn't going to leave him alone. That's when Palliative Care at Queen's suggested Saint Francis Hospice.

"He went into the family room, which was amazing. I could give him cuddles while sleeping next to him instead of in a chair on a hospital ward. The rest of our family often stayed too. Ross was doted on and loved by all of the nurses."

Ross was a true perfectionist when it came to self-grooming, as Chloe proudly declared:

"He would not leave the house unless his hair and beard were just right. He genuinely didn't want to look scruffy in front of anyone."

When Ross's sight deteriorated, it took him some time to let Chloe trim his well-kept beard and hair: his pride and joy. Chloe noticed that Ross's hair and beard were getting a little long, and her twin brother, Lewis, asked his barbering friend Dave Langley if he could visit Ross at our Hospice to work his magic.

"Ross's family told me that he didn't have long to live," Dave said. "It was the easiest 'yes' I've ever had to give."

This was the first time that Dave had met Ross. The poignancy of the moment got to the self-confessed "never emotional" Dave, and it's "changed his outlook on life", Lewis revealed.
There was an incredible moment for everyone at Ross's side as Dave was leaving. Unresponsive for days, Ross reached for his pocket to pay for the haircut. Yet, this one was on the house, and the only thing Dave would accept from Ross was a handshake.

Even though Ross had been unresponsive, Chloe knew it was the right thing to do:
"You could tell that he really appreciated getting his hair cut as he was such a proud man. He was the most amazing person so strong and brave. Ross put everyone else first, and never himself. Even when he had to stop working, all he wanted to do was to get back to the office."

Ross often told Chloe that she was his angel, and now she wears a charm bracelet that he gave to her. Every charm on it, including an angel, is from him. Ross passed away on 22nd May 2019 at our Hospice with his friends and family around him. He was 29.
On 26th June, Dave Langley, the owner of GentCo Barbers in Hornchurch, kindly donated half of the day's takings to the Hospice.
If you'd like to donate to our Hospice and help people just like Ross, you can visit his JustGiving page or call us on 01708 753319.
With thanks to Dave for his generosity in donating over £700, and Ross's family for sharing this marvellous man's story.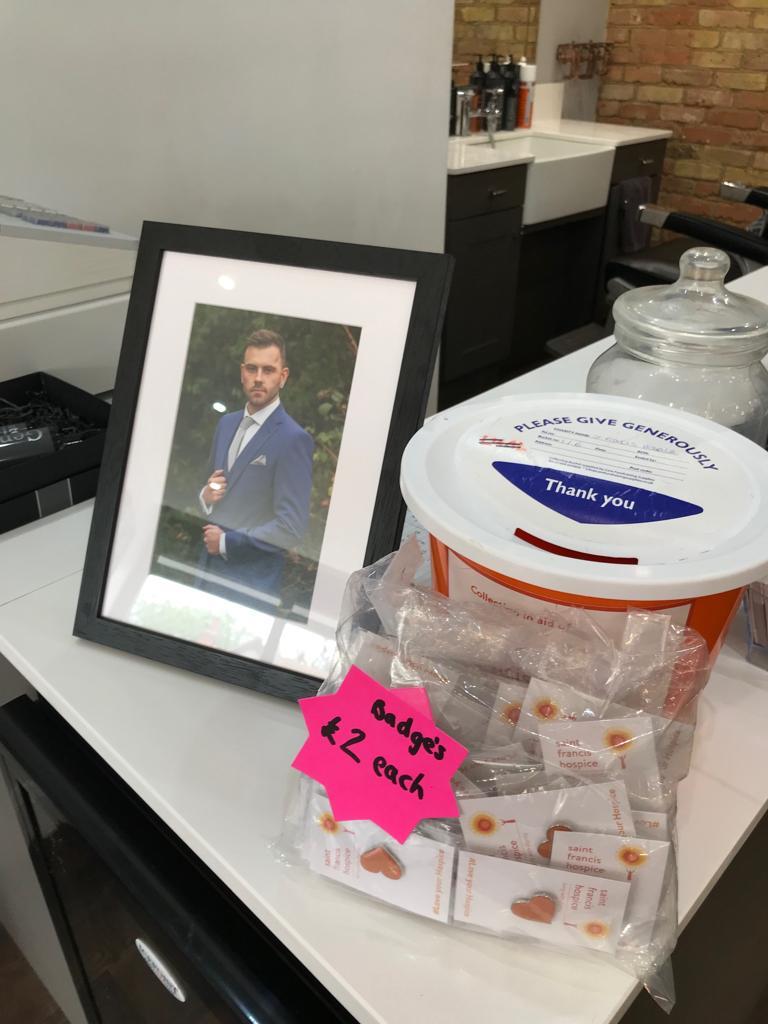 The haircut that meant so much: Ross's photo stands proud at GentCo Barbers
You might also be interested in
20th November 2020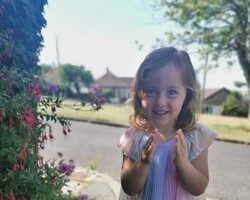 12th February 2019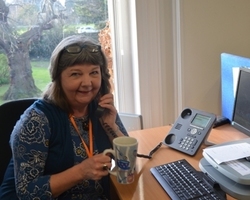 19th June 2020