Turning paper into gold: Saint Francis Hospice's £50 Challenge
12th November 2019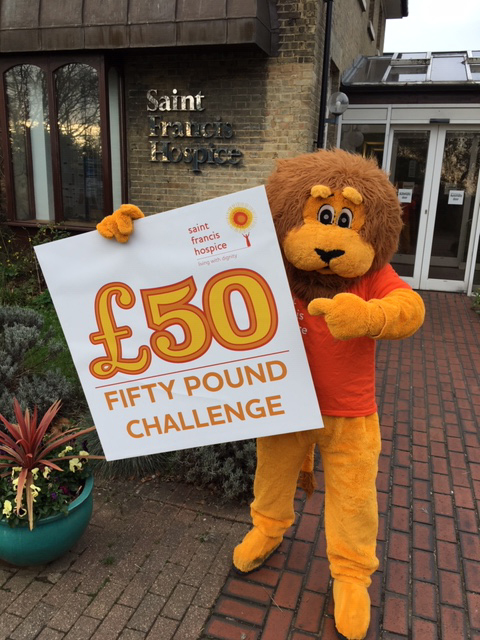 If you're looking for a way to boost staff morale during the dreaded month of January, we have just the tonic. On 13th January next year, we will hand your business a £50 note.
Your mission: to turn that £50 into as much money as possible.
Your timeframe: 10 weeks.
The possibilities are endless: from quiz nights to bungee jumps, shaved heads and waxed legs. Whether you're a fish n' chip shop, hairdressers, builders or bank, let your creativity and entrepreneurship run amok.
The winner will be decorated in a special prize-giving at our Business Awards in May. We'll also be celebrating the impact all participants have made on our Hospice.
NC Construction in Hornchurch will sponsor the 2020 Challenge. The construction company has been a major corporate supporter of our Hospice for the past two years, raising over £17,000.
Last year, 23 business took part, collecting more than £18,000. Time FM came out on top, raising over £5,000. The Romford-based radio station encouraged listeners to dedicate a love song to their other half on Valentine's Day for a fee of £5.
Can you out-do Time FM and get one over on your fellow businesses? Blast those January blues by making a difference to people who really need a new year's cheer.
The Challenge is open to any business in the UK, and you can sign up here.
For more information, please call Tom or Adam on 01708 753 319 or email our Corporate Partnerships team at corporatefundraising@sfh.org.uk
Good luck!
You might also be interested in
17th September 2020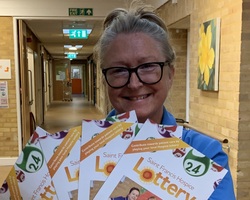 19th March 2019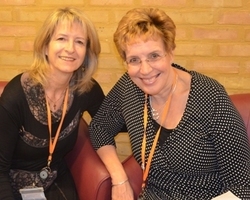 26th June 2020