Volunteering helped me focus on something else while my mum was ill
3rd June 2021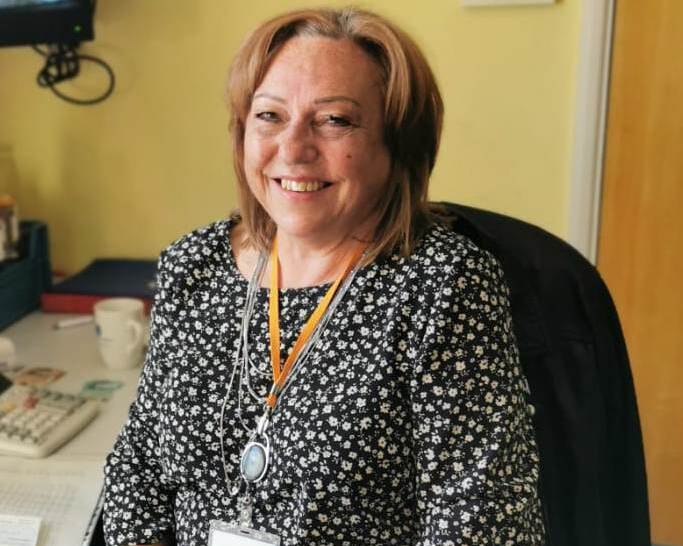 Numbers make sense to Ann and for almost 20 years she has been giving up her time to process donations and make sure everything adds up!
"After I retired in 2000, I cared for my mum who was suffering from vascular dementia and when she eventually went into a care home, I found myself at a loose end," said Ann.
"My husband saw an advert about volunteering at Saint Francis Hospice and I thought, I'll give that a whirl!
"That was almost 20 years ago and I've been with the finance team ever since!
I enjoy using my skills to help the hospice
"I have a background in finance so I really enjoy balancing the books and making everything is neat and tidy.'
"It's also great meeting other members of the team.
"I've also helped fundraising during busy times too.
The hospice is a wonderful place
"Over the years the Hospice has cared and supported many friends so I know what a wonderful place it is.
"I have been very fortunate in my life and it gives me great satisfaction to be able to give something back and to help other people who have suffered hardships.
"My role has also helped me through some very difficult times. My mum was ill for a long time and it was very stressful and volunteering really helped me to focus on something else.
"Over the past year I haven't been able to volunteer as all the community fundraising and activities had to stop because of the Covid-19 pandemic but I am now going back into the Hospice once a fortnight and I really look forward to it."
Support the hospice
If you would like to volunteer your time, like Ann, visit our volunteering page and view our available roles.
Ann is delighted to hear that our fundraising events are making a comeback. To view our upcoming events, and to take part, visit our events page.
You might also be interested in