Bob's 'David and Goliath' battle
When Bob Ballantyne's wife Jackie passed away from lymphoma in 2004, he had to bring up his 9 and 12-year-old daughters on his own.
16-09-2019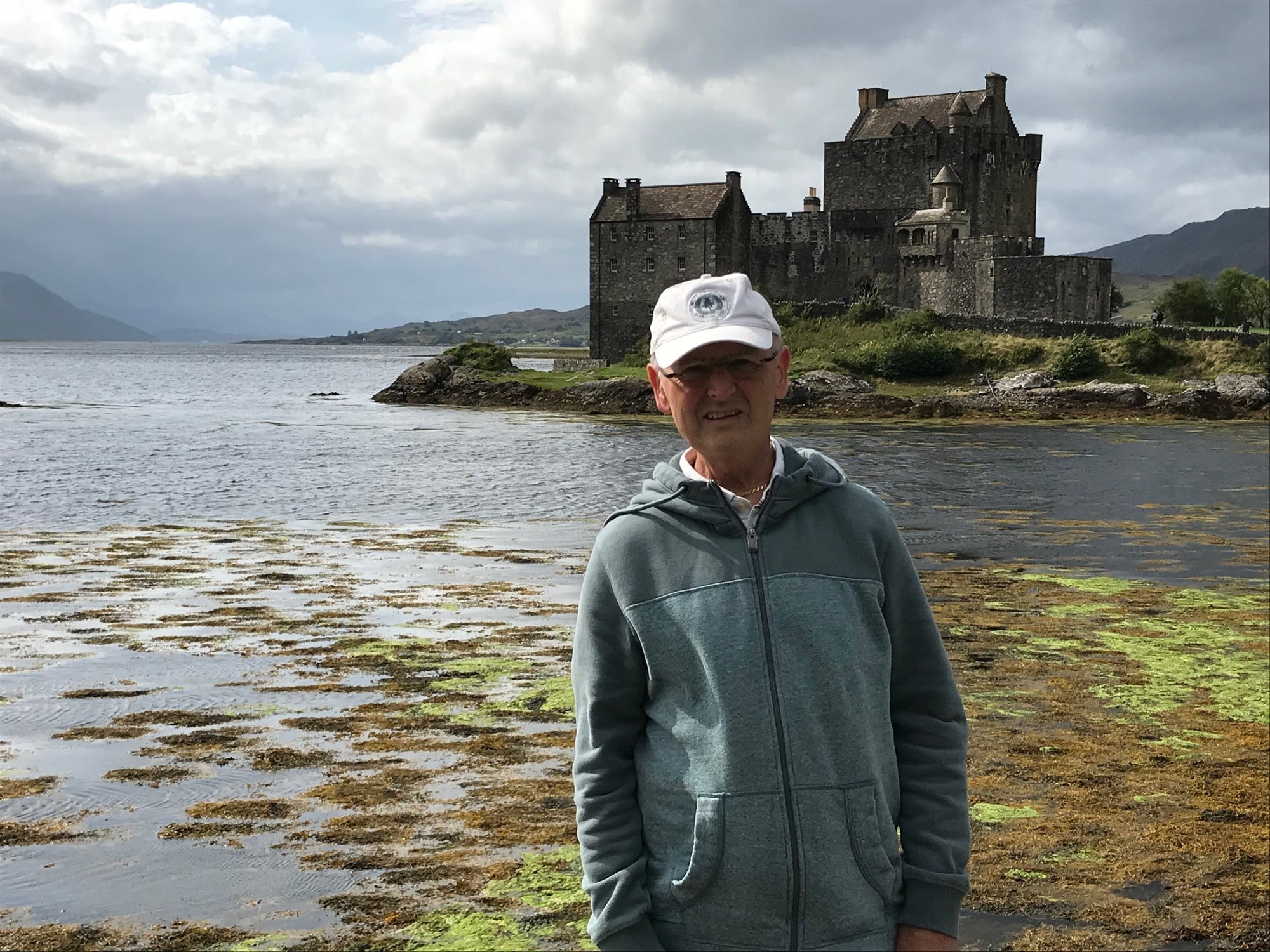 While he did his best to play both mum and dad, he missed Jackie's feminine energy, and it wasn't always easy, as Bob recalls:
"I was juggling a demanding job with the two roles at home."
Jackie's illness took hold very quickly, and she sadly lost her life only months after her diagnosis at the tender age of 46. Bob and Jackie's daughters were always aware of their mum's illness, but nothing could have prepared them for losing their mum so young, or what was to come.
In 2014, Bob was diagnosed with a rare form of cancer, which accounts for only 6% of all diagnoses: head and neck. Bob underwent surgery to remove the tumours but lost nerves, lymph nodes, and a shoulder muscle in the process.
Following 12 months of gruelling chemo and radiotherapy, Bob went back to work at QBE Business Insurance in Chelmsford:
"I thought I had beaten it onwards and upwards."
After being back at work for two years, Bob received the shattering news that the cancer had spread to his spine and was now terminal. He was given 10 months to live.
When Southend Hospital referred Bob to us, just the word 'Hospice' was enough to conjure up common myths that Bob soon discovered were worth banishing:
"I didn't want to go. I expected this horrible, dreary place where you go to die, but that couldn't be further from the truth. Coming to Saint Francis Hospice is the best thing I've ever done. It's changed my life.
"I've met all these lovely people. It helps me to spend time with people in the same position as me but I've made lots of friends both patients and staff.
"I look forward to coming here. When I tell people that, they give me a funny look and ask "Why would you want to go there every week?", but they have the same misconceptions as I did.
"A lot of them also believed that the government fully funds the Hospice when it only provides 27%. The Hospice needs people to help find £7.8m a year. Otherwise, it will shut.
"Saint Francis Hospice gives me something good out of a bad situation, which is that I'm terminally ill and dying. I'd be lonelier without the Hospice facing the inevitable. You're not on your own here".
We're helping Bob to manage both his physical and mental pain.
Having out-lived his 10-month prognosis by two years, Bob received more devastating news in September 2019. The cancer had spread further in his liver, and into his bones and lymph nodes:
"My time on this beautiful place we call earth is limited. You keep fighting, but you know in the back of your mind that you can't beat it forever.
"It's like David and Goliath; you're continually fighting a giant that you know is going to get you eventually. It's a matter of how long I can fight it and keep it at bay. But I will keep fighting I will never, ever give up."
We'd like to thank everyone at QBE Business Insurance for sacrificing a whole day's business and doing some hard graft in our gardens. They've raised a whopping £43,878.25 for our Hospice.
Thank you, also, Bob, for raising over £2,000. We're with you every step of the way.
If you'd like to find out more about how you help people like Bob live in dignity, you can visit www.sfh.org.uk/support-us, email fundraising@sfh.org.uk, or call 01708 753319.