Florence celebrates 10 years volunteering in her local shop
18th February 2022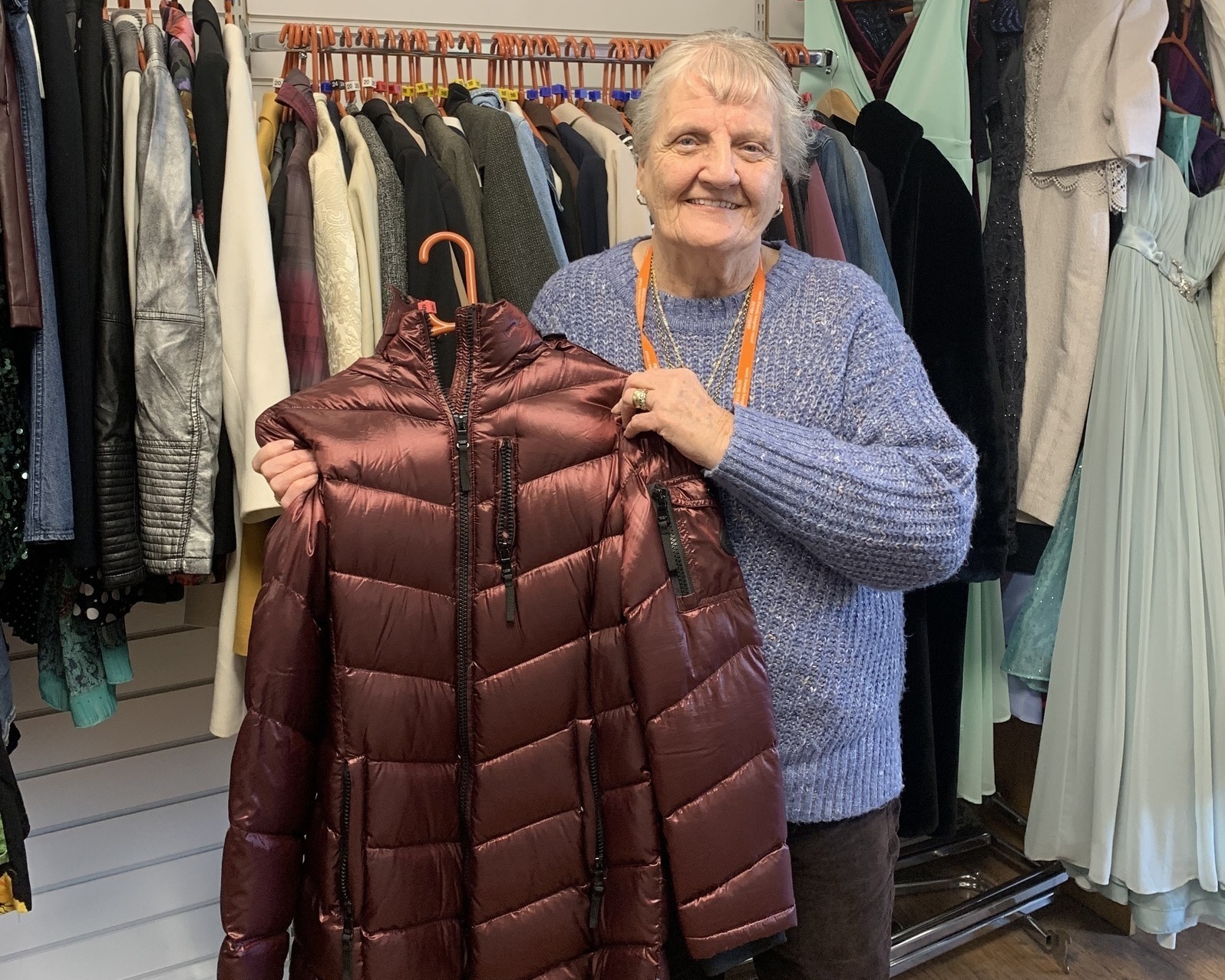 My husband Patrick was an inspector with the Metropolitan Police for 30 years and he used to run the police station in Harold Hill. When he became ill with cancer, Saint Francis Hospice was there to care for him until he died in September 2007.

Five years later, I walked into the Hornchurch shop to donate some of my husband's clothes and the manager asked if I would be interested in volunteering. I said I'd think about it but I'd made up my mind before I got home.
I volunteer every Friday and I help sort through all the donations that come into the shop and then price them up so they can be sold.
How volunteering helped me

What I love most is the company. My husband died 15 years ago so I've been on my own a long time. I don't like staying indoors too much as when I am at home, I don't know what to do with myself.

Sandy also volunteers with me and we have become good friends over past five years. We have a good chat and a laugh and I really look forward to my day at the hospice.

I was very proud to have achieved my long service award and was actually quite shocked as I enjoy my time so much at the shop that I didn't realise I'd been there so long.

There are so many volunteers who are selfless people and are there to help the families and friends of people who need the hospice more than they ever realise.
The Hospice is a great place to volunteer
The hospice is a very special place. By volunteering, I really feel I am giving something back after all the care and support the hospice gave my family and I.

There are so many reasons to volunteer. It helps to keep you active, keep in touch with other people and other people will look out for you too.

And volunteering for a charity that gives so much to so many really boosts your confidence and sense of well-being.

Volunteer for the Hospice
We are desperately looking for new volunteers to help in our shops and around the Hospice. If you are able to donate your time, no matter how little, we would love to hear from you. Click here to find out more and sign up.

You might also be interested in