Volunteering: a family thing
From abseils and quiz nights — to mud runs and canoe races — the Burke family has been an ardent supporter of Saint Francis Hospice for many years. They've always lived by the motto: 'Don't wait until you need it'.
02-06-2020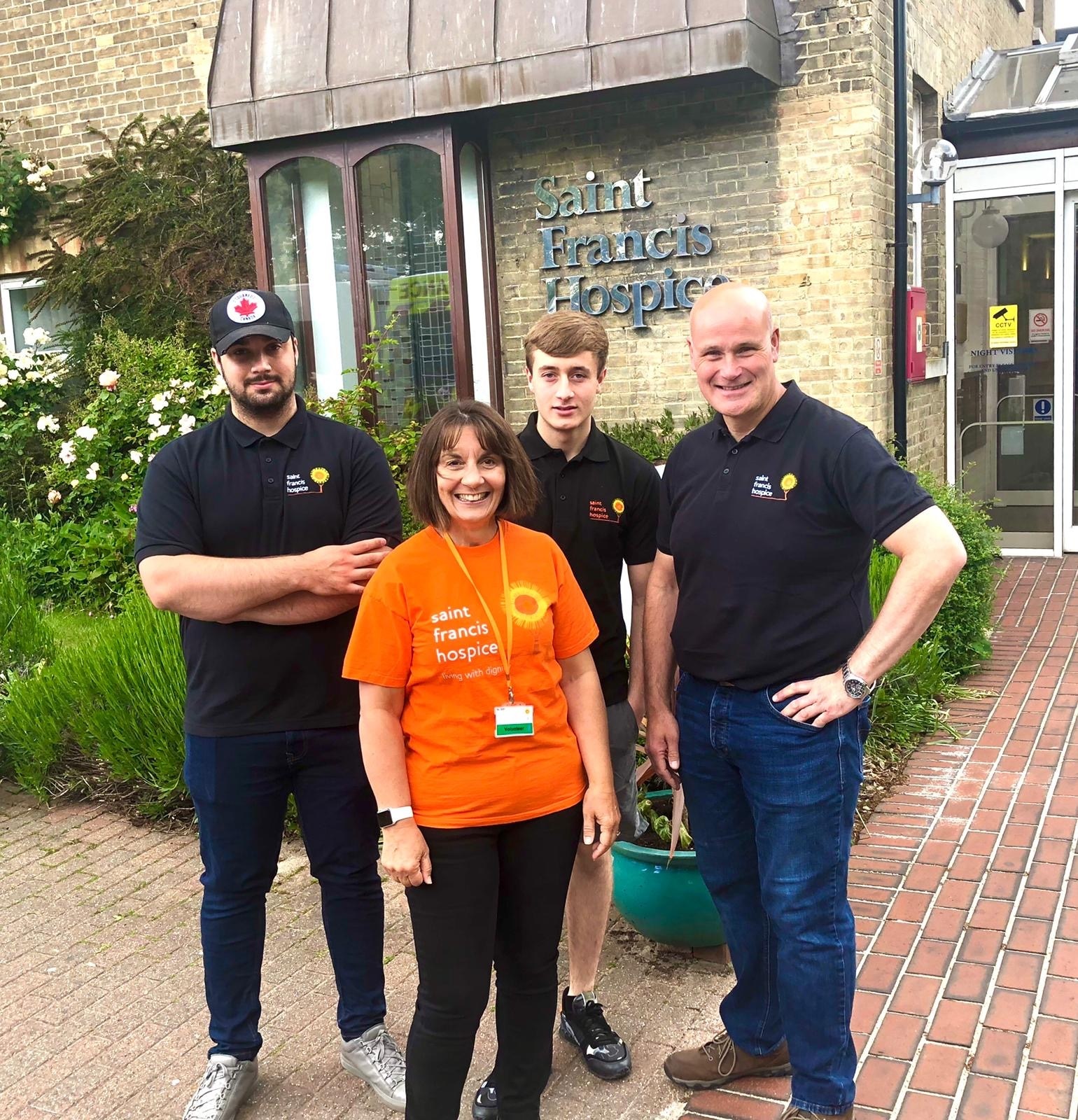 "People often ask us why Saint Francis Hospice is our chosen charity," said Andrea — mum of Henry and Robson. "I always say that if you live in the community, you'll probably know someone who needs the Hospice's care at some point."
It turned out that Andrea did end up knowing someone who needed our care: her dad, David. Andrea cites the care we provided for him after a cancer diagnosis as invaluable.
"Thanks to the Hospice at Home team, Dad could pass away at home, which was what he wanted," Andrea explained.
Since the breakout of the coronavirus pandemic, the whole family has been volunteering at our Hospice. Robson, who was only eight years old when he abseiled down the YMCA building in Romford, is now studying electrical installation at Havering College. He had been shadowing our maintenance man and brushing up his knowledge before the two-metre social distancing rule was enforced.
"I expected doom and gloom," he admitted. "It's the complete opposite. The Hospice blew me away; it's an incredible place. I knew that I had to help in some other way."
Since then, he's been keeping our gardens well-kept alongside his 21-year-old brother, Henry, and their dad, Ged. Andrea has been busy with the laundry and delivering patients' meals on our ward.
"When you give a patient your time, you can see how happy it makes them," Andrea revealed. "Those conversations can mean so much."
Andrea's employer, DHL, is also kindly matching the funds she raises for us, as well as the money she saves our Hospice through volunteering.
If going backwards down a 37-metre tall building doesn't quite sound like your idea of fun, but you'd still like to help our Hospice through the pandemic, then you can do so by volunteering. You can find out more by emailing volunteering@sfh.org.uk or calling 01708 758614.