From the couch to 50k
Ben Halsey was a confessed couch potato — until he learnt about the hit Saint Francis Hospice's funding is taking from the coronavirus pandemic.
27-07-2020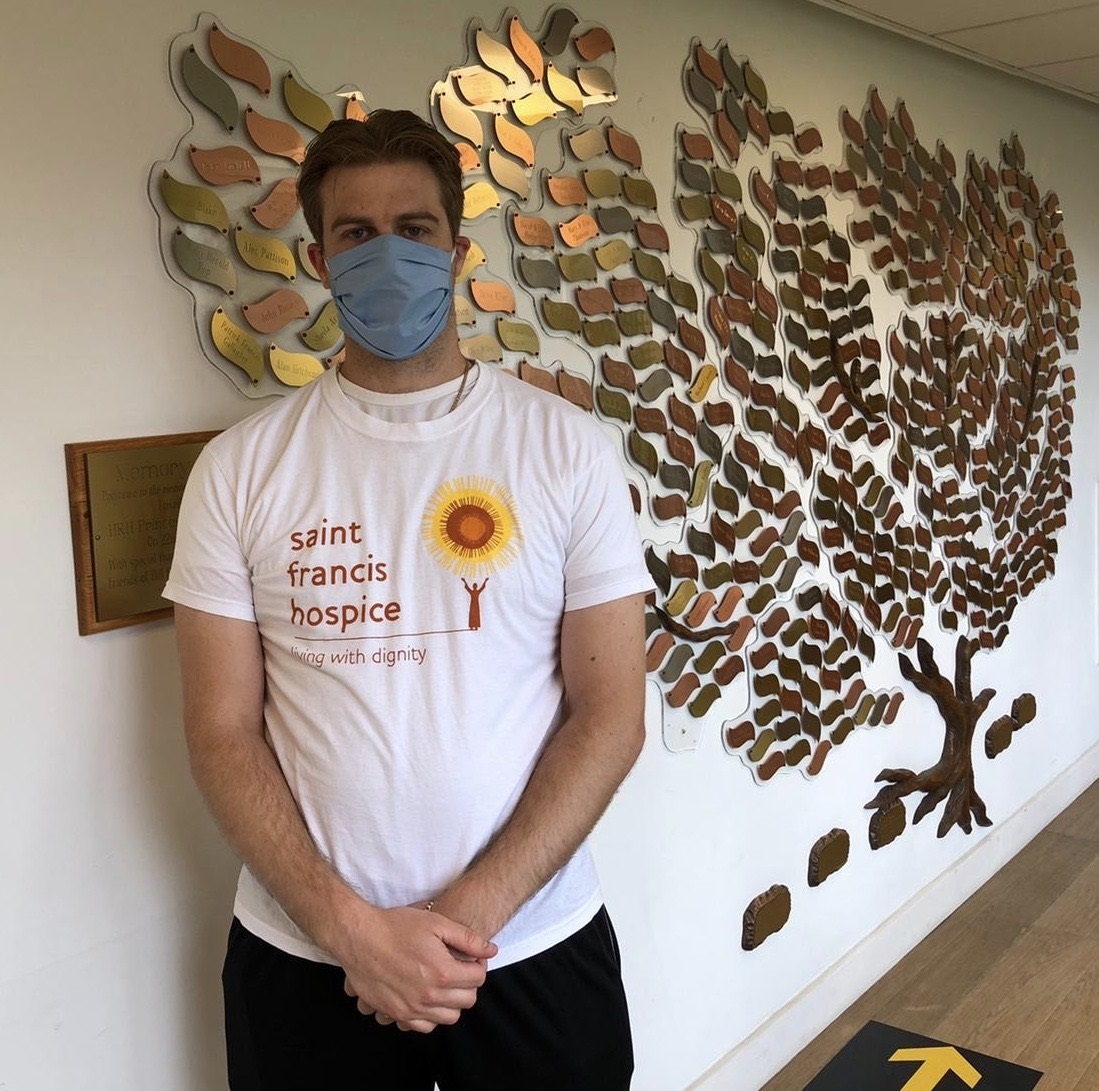 Having lived in Romford all his life, Ben has known many people who we've cared for, including friends, his aunt, and uncle. Uncle Len spent a peaceful two months on our ward after being diagnosed with a brain tumour. Our Hospice at Home team cared for Auntie Val in her familiar surroundings after a diagnosis of corticobasal degeneration — a rare condition that affects movement, speech, memory, and swallowing.
"It was a great relief knowing that the Hospice was helping my family make the right decisions on their end of life care," Ben recalled.
Our Hospice's decline in income inspired Ben to dust off his trainers and go from the couch to 50k. Ben got in shape, beat the lockdown boredom, and raised a brilliant £320 for us through his JustGiving page. Ben, whose last real physical exertion was five years ago while playing for amateur grass-roots football club Hutton FC, eased himself back into it gently by running little bits each day.
"You've only got to read about the incredible work the Hospice does for people in our community," he said. "Families desperately need us during their most difficult moments, and we can help them by doing something as simple as exercising."
Ben's now calling on others to join him in raising money for our Hospice — no matter how little that amount may be.
"The biggest hurdle is making a start," Ben revealed. "Once you've done that, you'll find the will to push through. Just get outside and put one foot in front of the other — that's all I did. It's a terrific feeling knowing that you're helping people who need you, as well as looking after your well-being and getting the endorphins flowing. Watching the donations roll in is an incredible buzz too."
If you have a fundraising idea, then our Fundraising team is here to support you every step of the way. Setting up a JustGiving page is quick, simple, and totally secure. If you'd like to find out more, then we'd love to hear from you at fundraising@sfh.org.uk