Going contactless: we're adapting for a cashless society
8th August 2019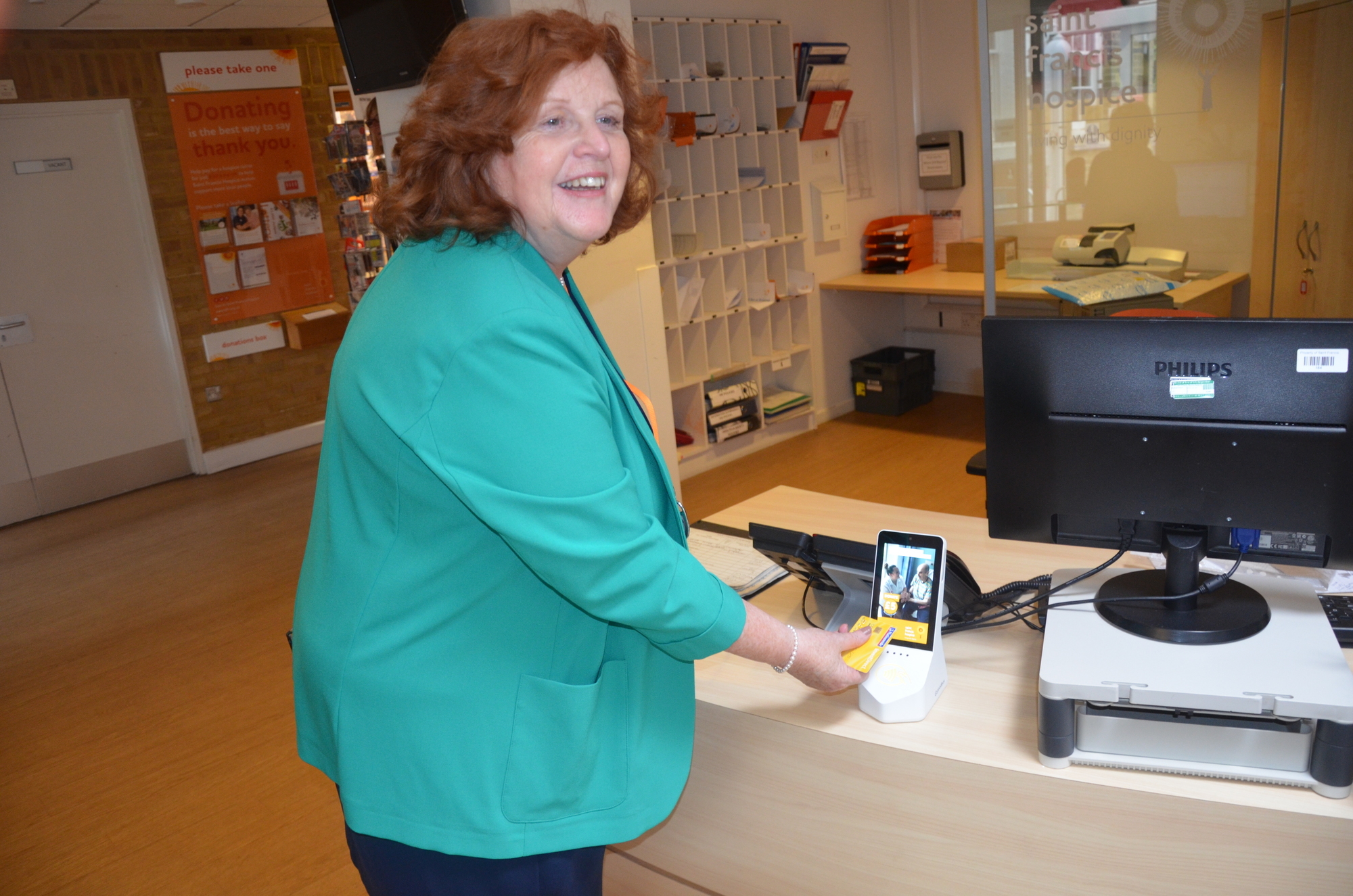 In keeping up appearances with London's buskers, one recent innovation has been the introduction of contactless donation devices. GoodBox has worked hard to design and develop the machines now adorned with our famous orange.
Goodbox is a social impact start-up business, taking the fear out of an increasingly cashless society leaving the charity sector behind. Barclaycard estimates that charities are missing out on anything up to a staggering £80m a year because people aren't carrying loose change.
The portable inventions are an easy way for you to donate with a debit card, or if you prefer to use your smartphone: Apple or Google Pay. We've set a default amount of £5 that can be increased or decreased using the scrollable menu. No personal details are stored, and it's a much safer way to donate: there's no cash left lying around or on view.
Don't worry if you prefer hard currency our legendary orange cash buckets will still be in abundance. You can find one of our new contactless gadgets among the friendly faces at reception. Simply tap and give. Your gift helps us provide specialist care to those who need it.
You can find out more about our events where our fundraisers will be proudly wielding cashless devices here.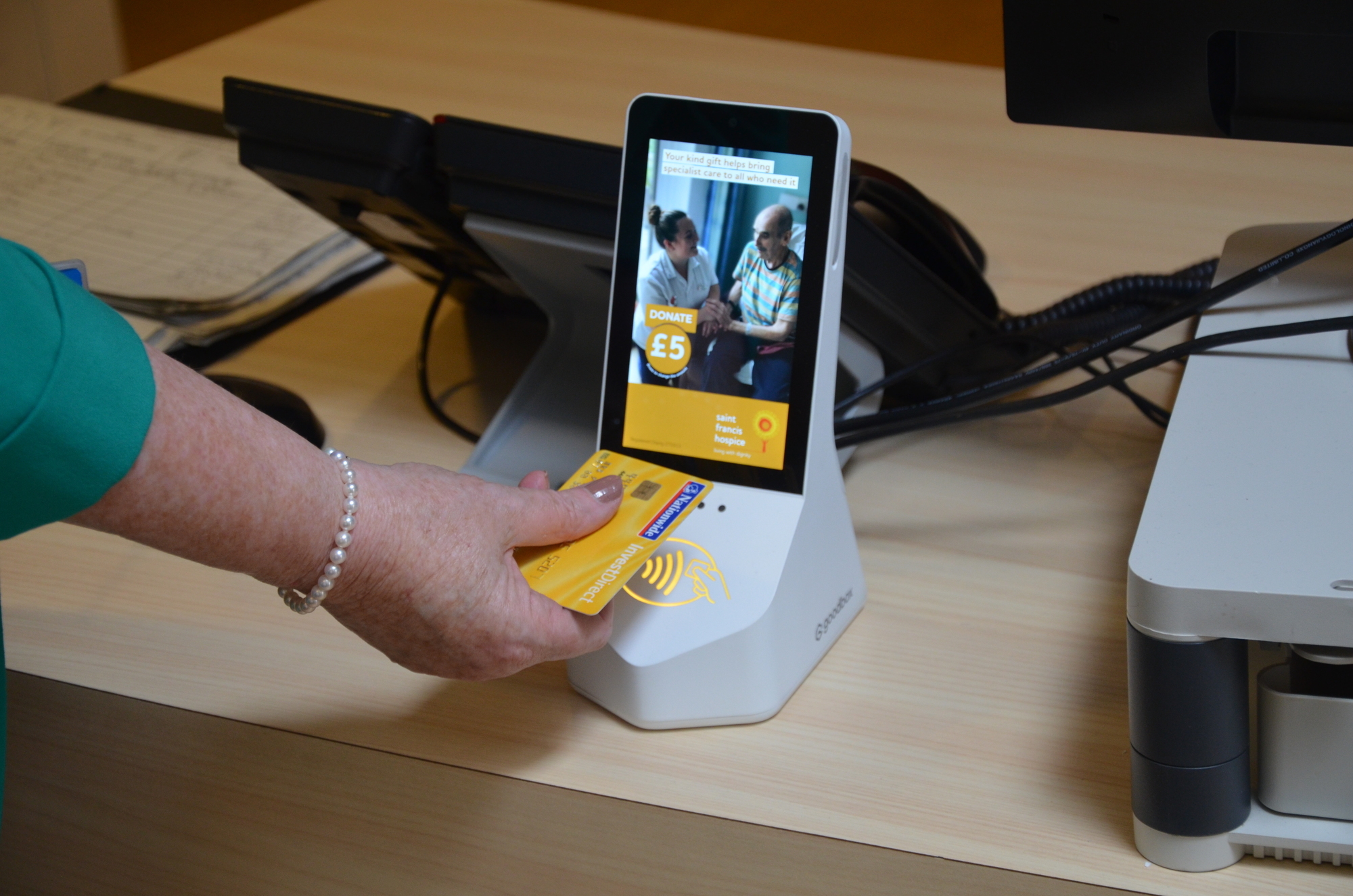 Tapping and giving: our CEO Pam Court checks out the new tech
You might also be interested in
3rd June 2020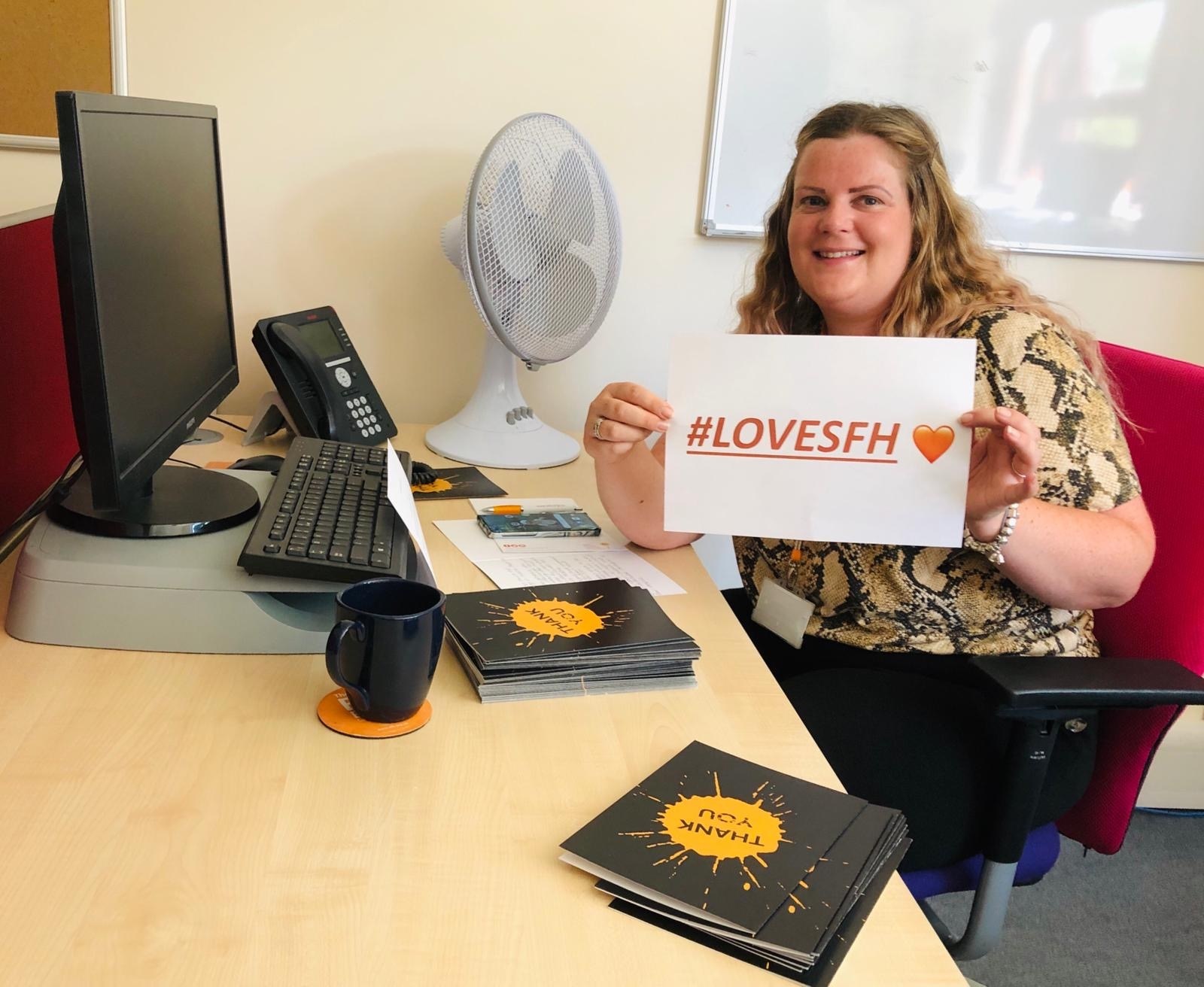 11th September 2019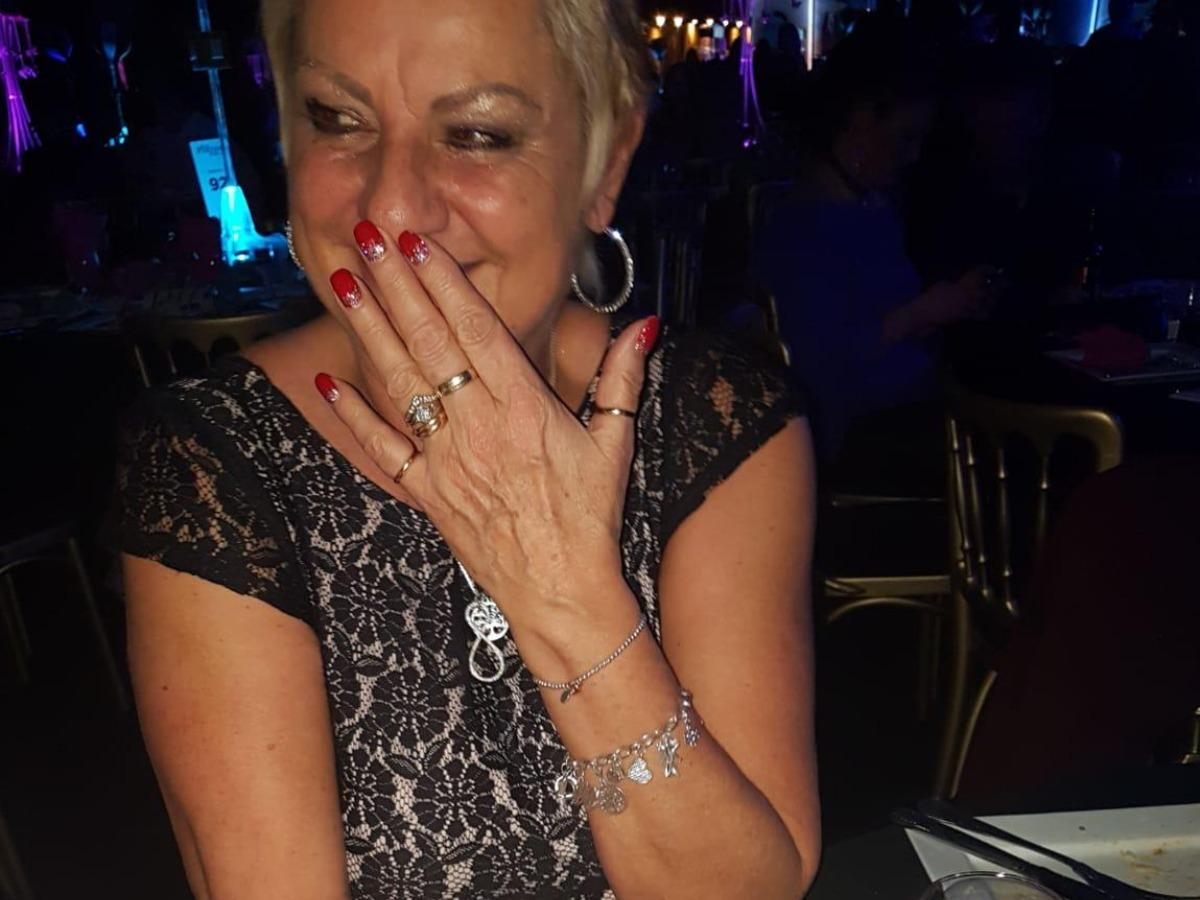 24th February 2020