Gwen earns her dough
When Gwendolyn Bruce developed arthritis, she had to give up her beloved job as an auxiliary nurse at Goodmayes Hospital. Although that didn't mean that her caring nature had to end too.
29-11-2019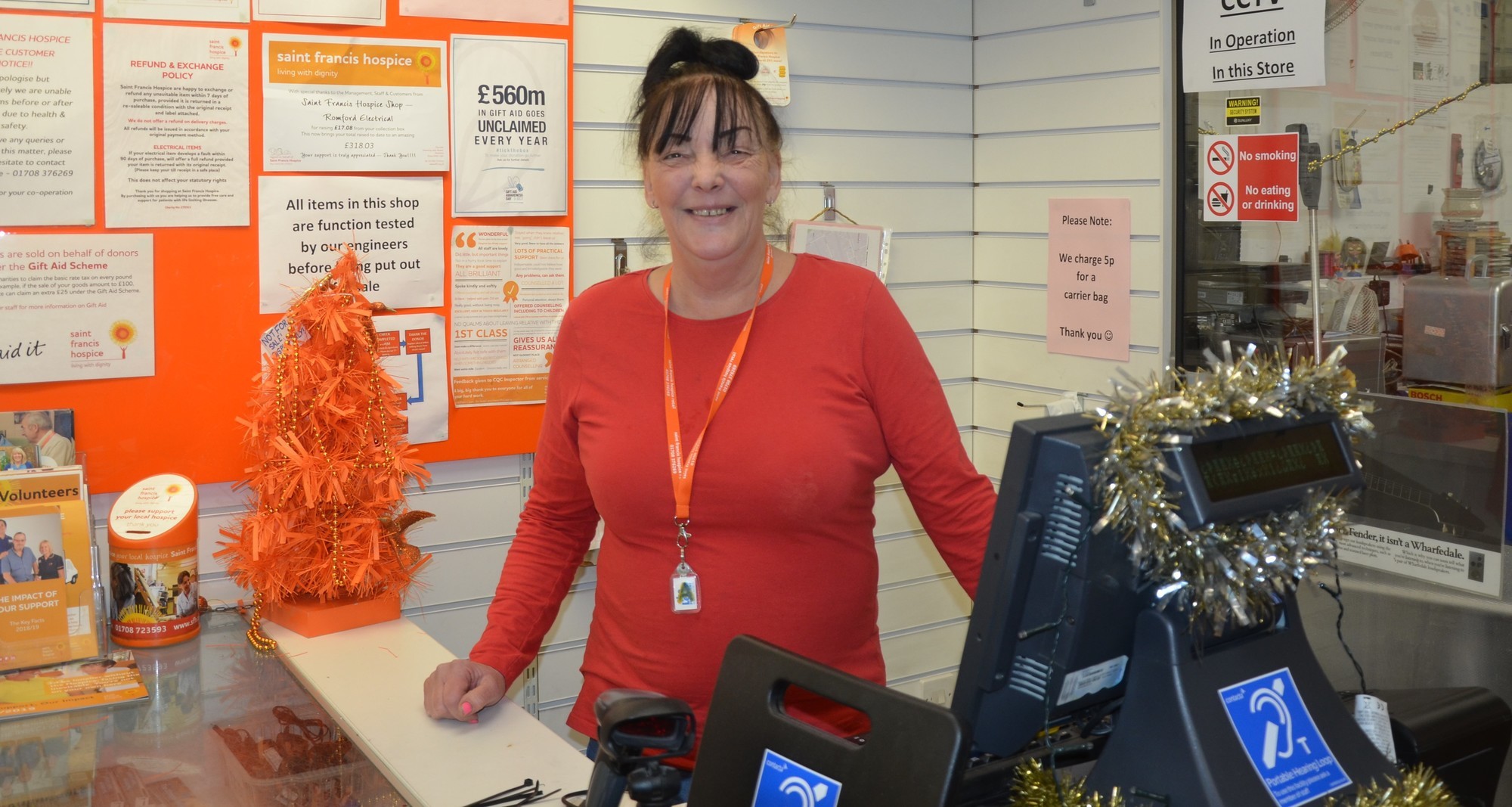 While Gwen looked for a job that didn't involve lifting patients, she reluctantly signed up for Jobseeker's Allowance. As she searched for a physically less demanding role, the Jobcentre encouraged her to volunteer for Saint Francis Hospice. Luckily for Gwen — and us — they placed her at our retail charity store in Romford.
Gwen enjoyed herself so much that she couldn't keep away. When her placement came to an end, she wanted to stay on. We happily obliged. Gwen now volunteers at our shop five days a week. Thanks to volunteering, Gwen feels better about receiving benefits.
"I can't just collect my money without doing anything," she said. "If I volunteer, I feel like I've earned it."
Gwen is still hoping to get back into paid work. She knows that her time with us will go a long way in enhancing her CV and helping her secure a job.
We're looking for volunteers to work in our retail stores and do lots of other different jobs across our Hospice. You can put your skills to good use — whatever they may be. Volunteers currently work as drivers, in our gardens, on reception, and at our events.
There's the chance to get involved in admin, photography, finance, and fundraising. Some of our volunteers work on OrangeLine, helping people who feel lonely, isolated, or are going through a bereavement.
If you'd like to find out more, please visit www.sfh.org.uk/volunteer, email volunteering@sfh.org.uk, call 01708 758614, or we'd love to see you at our Hospice or one of our stores.
As well as boosting your CV, you will be doing something amazing. You'll be helping people living with life-limiting illnesses in your local boroughs when they need it the most.