This Is What It Takes: Hospice Care Week begins
Monday 5th October 2020 marks the beginning of Hospice Care Week, with its theme of 'This Is What It Takes'.
29-09-2020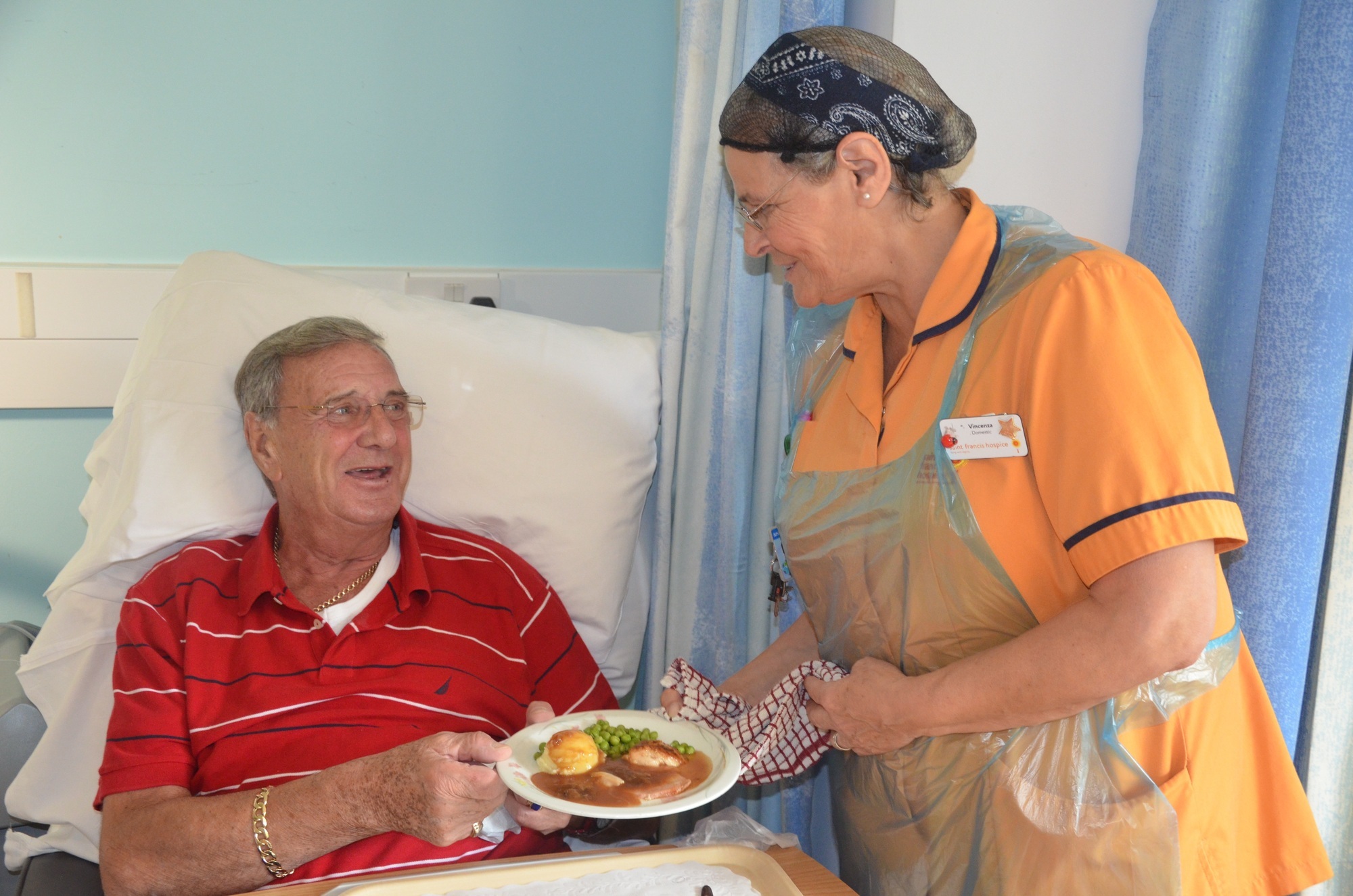 Over the seven days, we'll be sharing stories from Saint Francis Hospice patients, supporters, and staff — highlighting what it takes to continue to provide the unique benefits of our care.
We'll also be commemorating the work of our magnificent supporters. Your unwavering help throughout the coronavirus pandemic has helped ensure that we're still here to celebrate this annual event. Thank you to everyone who's been there for us over these past months.
Our care is free to receive, but it's not cheap to provide. The government only provides 23% of our total running costs. Since the outbreak of COVID-19, the need for our Hospice to find £23,000 a day in voluntary income has become more crucial than ever before.
It takes over 250 staff, more than 800 volunteers, and £8.5m a year for our Hospice to keep going. We don't only look after the person who is ill, but everyone around them. We offer post and pre-bereavement therapy for families — often young children who have lost a parent.
Our Hospice is an extraordinary place, and our ethos is very much about our patients living every day of their life to its fullest and in dignity. Join us this October in showing what it'll take to ensure our Hospice gets safely through the coronavirus pandemic.
This is Hospice Care Week, and 'This Is What It Takes' to keep our Hospice going — plus a whole lot more.
There are many ways in which you can do your bit to guarantee that we'll always be here for people who really need us. Your support doesn't have to be costly — but it will prove invaluable. You can do something incredible for local people living with life-limiting illnesses for as little as a few coins a month.
You can find out more here.