Marathon walk raises an incredible £13,200 for Hospice
Fifty local residents set off on a Saturday morning to walk 26.2 miles, raising over £13,000 for the Hospice
24-05-2021
What started off as a joke, led to 50 people lacing up their trainers to walk up to 26.2 miles and raise an incredible £13,200 for their local Hospice.
Julia Judd inspired friends, family and local people, who became known as JJ's Allstars, to take part in a walking marathon on Saturday 22nd May to raise money for Saint Francis Hospice.
"I am truly stunned that my small idea, for a few friends to beat 'Covid-Blues' and support each other's mental health during lockdown, turned into an absolute dream," said Julia Judd, who is a Beaver Scout Leader.
"It was a truly wonderful day, filled with laughter, friendship, a few tears, but mostly joy as everyone accomplished personal challenges and shared the day together.
"To see so many people outdoors, sharing the joy of walking, talking and encouraging each other was a blessing."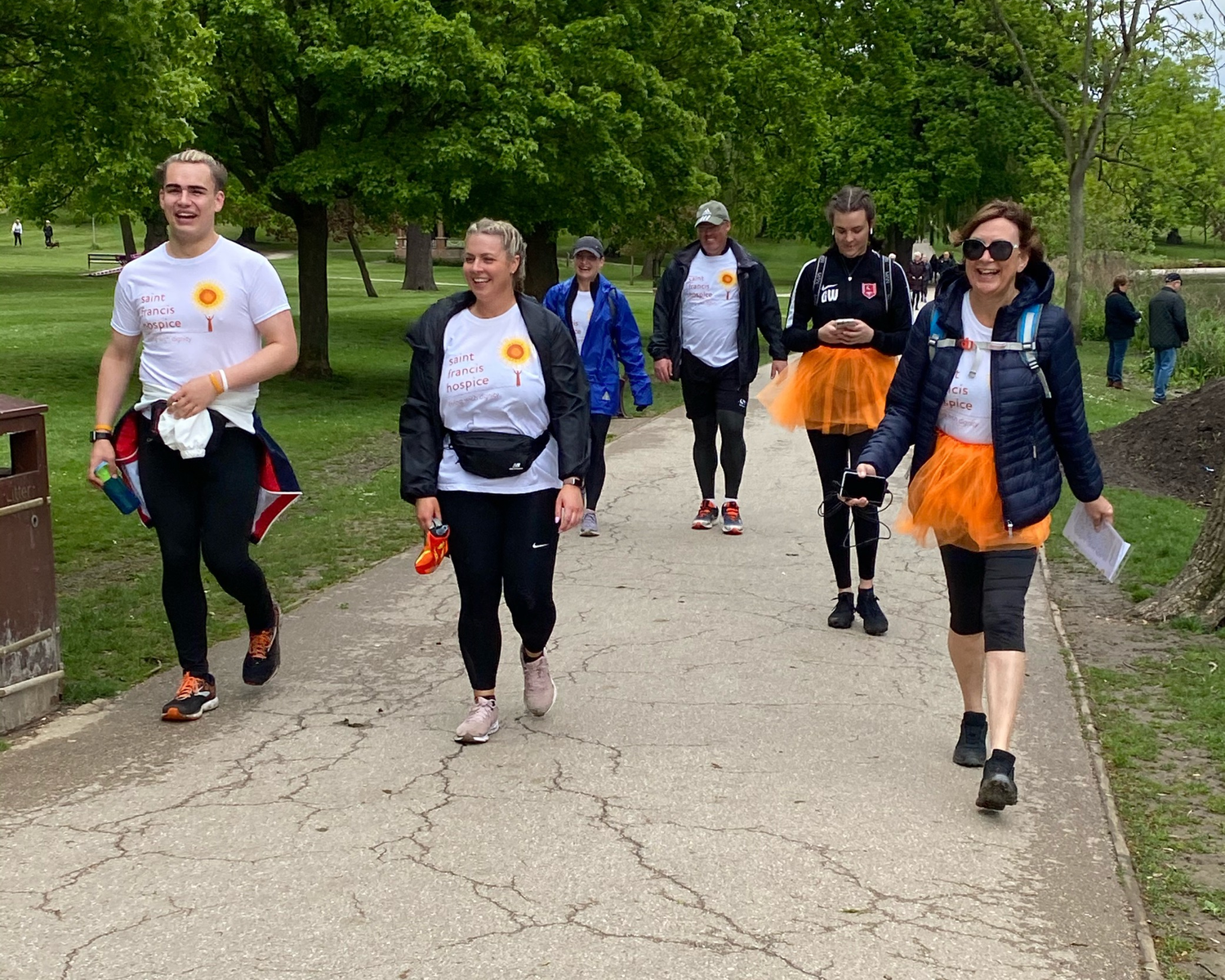 A dream day
The rain didn't hold back the full marathon walkers, who set off at 6.30am. They met up with the half marathon (13.1 miles) and quarter marathon (6 miles) walkers at 10.30am to continue their challenge.
For the next hour Raphael Park was a 'sea of orange', and as they walked along the paths, dog walkers and passers-by generously donated in their fundraising tubs.
It was an incredible day, where determination shone through and new friendships were forged. After a day of walking, the JJ's Allstars made their way up through Bedfords Park, to the finishing line at The Royal Oak Pub, where Julia and the Saint Francis Hospice Fundraising Team welcomed them home with medals, along with food and drink kindly provided by the pub.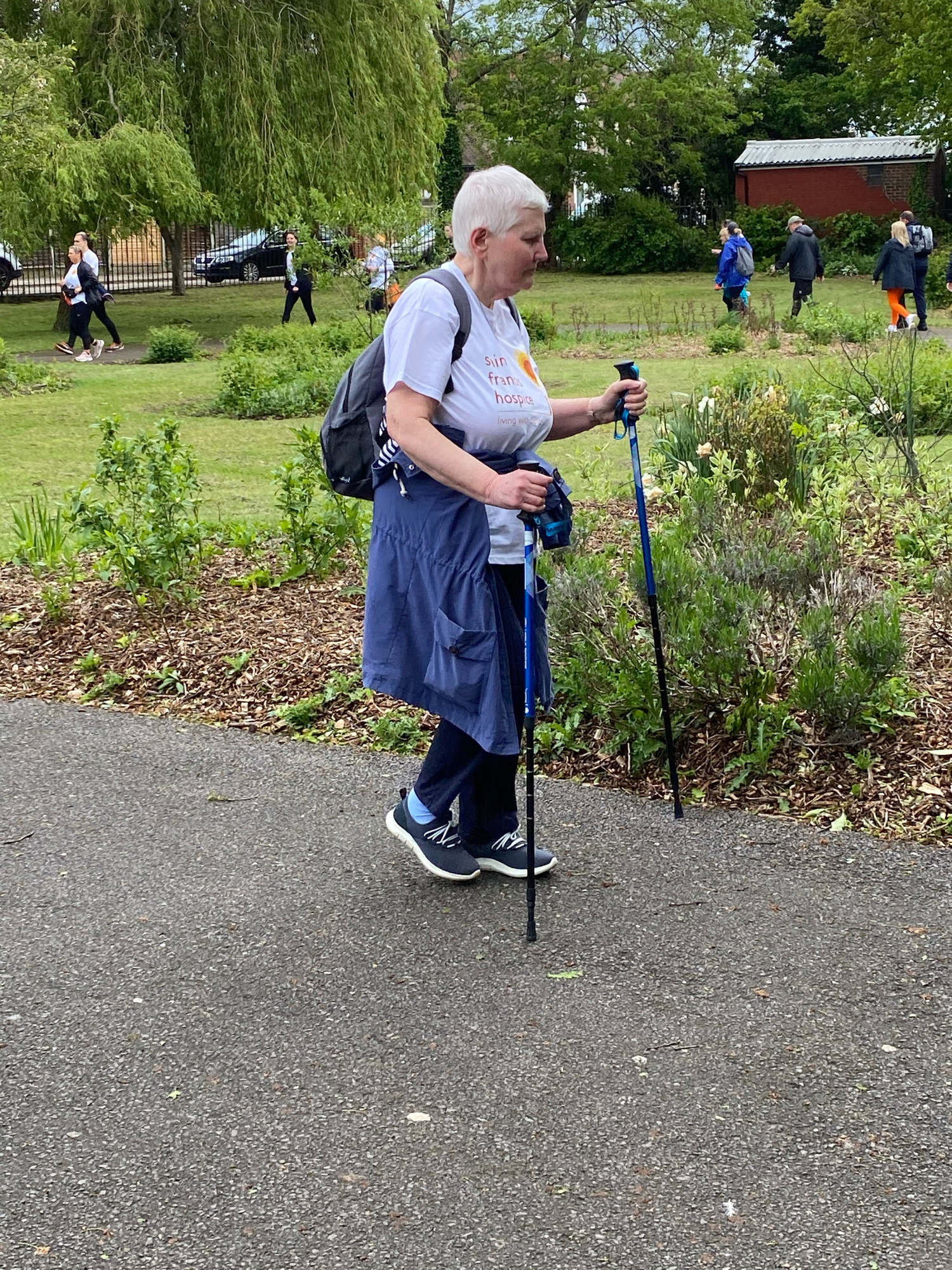 Looking forward to next year
"The aches and pains have subsided but people are still giving generously," said Julia.
"Saint Francis Hospice is our local charity, it is close to so many people's hearts, for many different reasons, and the money is still coming in.
"I have also had a number of people, including the Hospice Team, say they want to do it next year!
"I have seen so many posts on Facebook after the event saying how pleased and proud individuals were of themselves, it has made my heart jump for joy."
Support the hospice
Should you wish to support this event, please visit www.justgiving.com/fundraising/JJsAllstars
If you are inspired by this, why not take part in the Yorkshire Three Peaks Challenge in August, and hike up Yorkshire's three highest peaks in one day? Click here to find out more.