Respite for Wallace
Wallace White was 73 years old when he was diagnosed with heart failure. Shortly after having a pacemaker fitted, he had a torrid night's sleep.
05-10-2020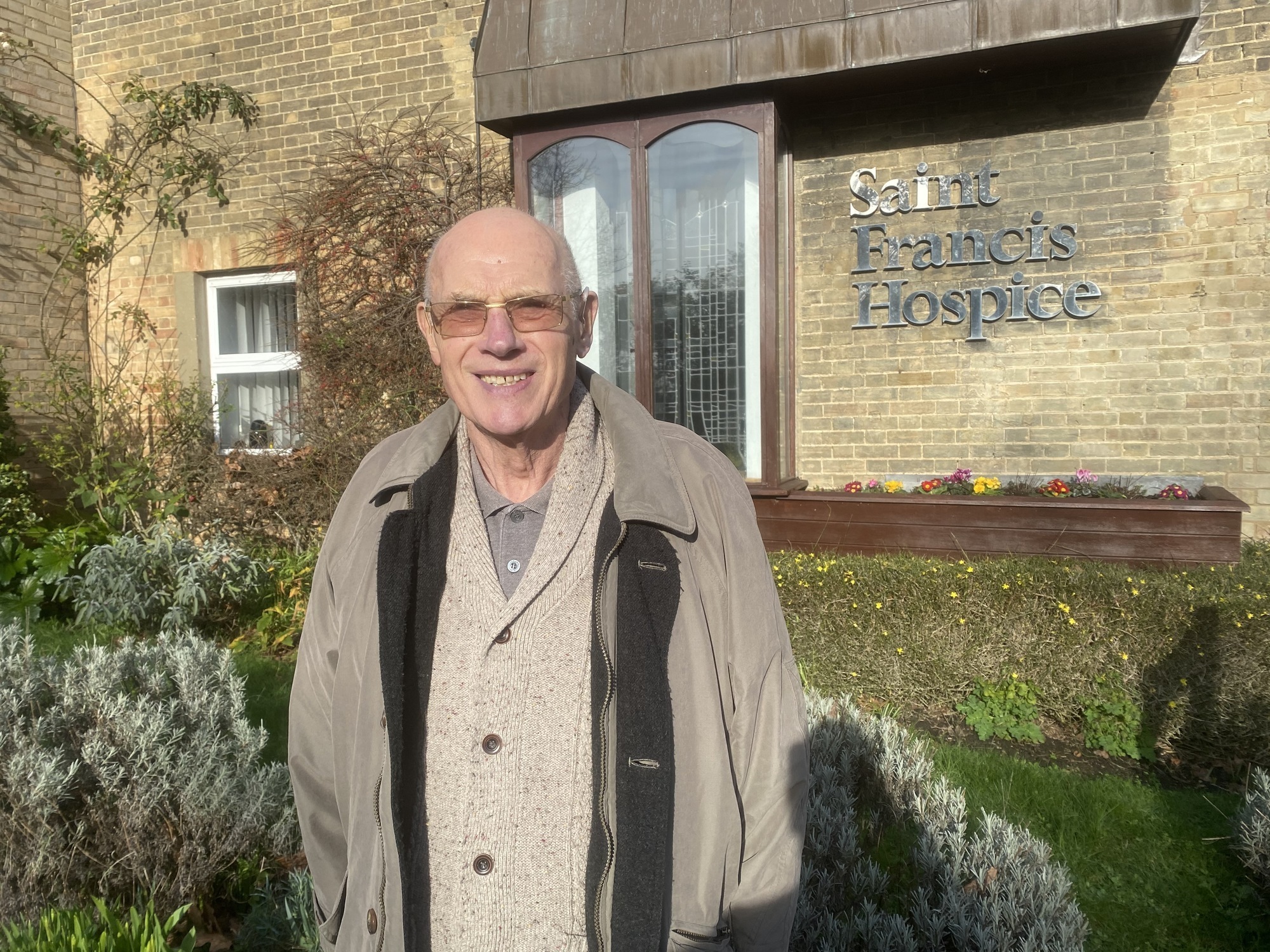 "I woke up and felt like I was drowning," he recalled. "I went into sheer panic."
Tests at Queen's Hospital revealed that Wallace had a build-up of fluid in his lungs, stomach and legs. The nurses at Queen's knew he wasn't too keen on hospitals. As Wallace became bloated and his legs so swollen that he couldn't lift them, they suggested Saint Francis Hospice could help him. The prospect of Wallace coming to our Hospice scared his family and friends.
"They presumed I must only have days to live," he remembered. "I was there for 17 wonderful days. The medication the nurses gave me did the trick, and they cared for brilliantly."
Wallace lost a stone caused by water retention and became much more nimble. Wallace is one 33% of patients who stay with us and get to return home again.
This year, Hospice Care Week's theme is This Is What It Takes.
It takes £606 for Wallace to stay on our ward for 24 hours and get better again.
You can help ensure that our nurses will always be there for him by supporting our Urgent Appeal — for as little as £3 a month.