Rotary's £11,500 drive to support hospice
24th January 2019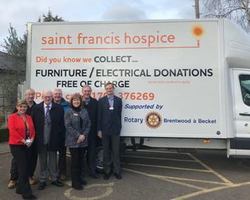 So, we were thrilled when Brentwood à  Becket Rotary Club donated £11,500 towards a new van.
It costs almost £8m a year - £21,000 a day - for us to run our services and our retail directorate is an essential source of income.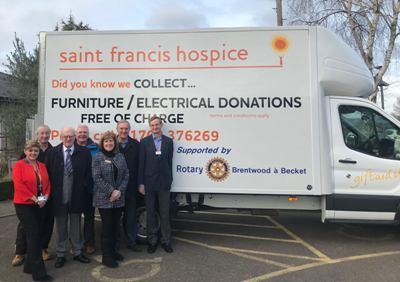 We have 15 stores across our catchment area, which includes the new boutique-style store in Wanstead High Street, and we rely on our vans to carry out our house clearance service.
Michelle Nicholls, Director of Retail at the Hospice in Havering-atte-Bower, said "The van means so much to us in terms of income and this donation comes at a great time as we have a new store in Wanstead and a soon to be opened pop-up store in Barking.
"A huge thank you to Brentwood à Becket for its generous donation which will allow us to carry out more house clearances within these areas."
The Rotary has been a huge supporter for many years and in the past it has funded a specialist bariatric bed for the inpatient unit so patients can rest more comfortably, as well improvements to the pond and gardens in its beautiful grounds.
Alan Lewis, President of the Rotary club, said, "Brentwood a Becket Rotary Club has been an avid supporter of the fantastic work of Saint Francis Hospice over many years and I am delighted, particularly during my presidential year, that we have been able to help the Hospice in such a practical way."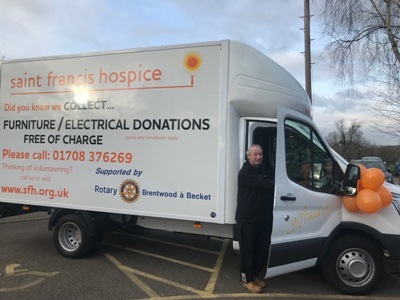 The Rotary initially set up and funded the cancer support group Tea and Talk at Toby's in Brentwood after one of its members Anne Bender, who worked as a nurse in the Hospice's inpatient unit before she retired, along with Eric Watts, a retired doctor, identified a need for such a group.
Both Anne and Eric continue to run the group with support from the
Hospice's OrangeLine team.
Click
here
find your local retail store or to find out more about our house clearance services visit sfh.org.uk
You might also be interested in
15th October 2019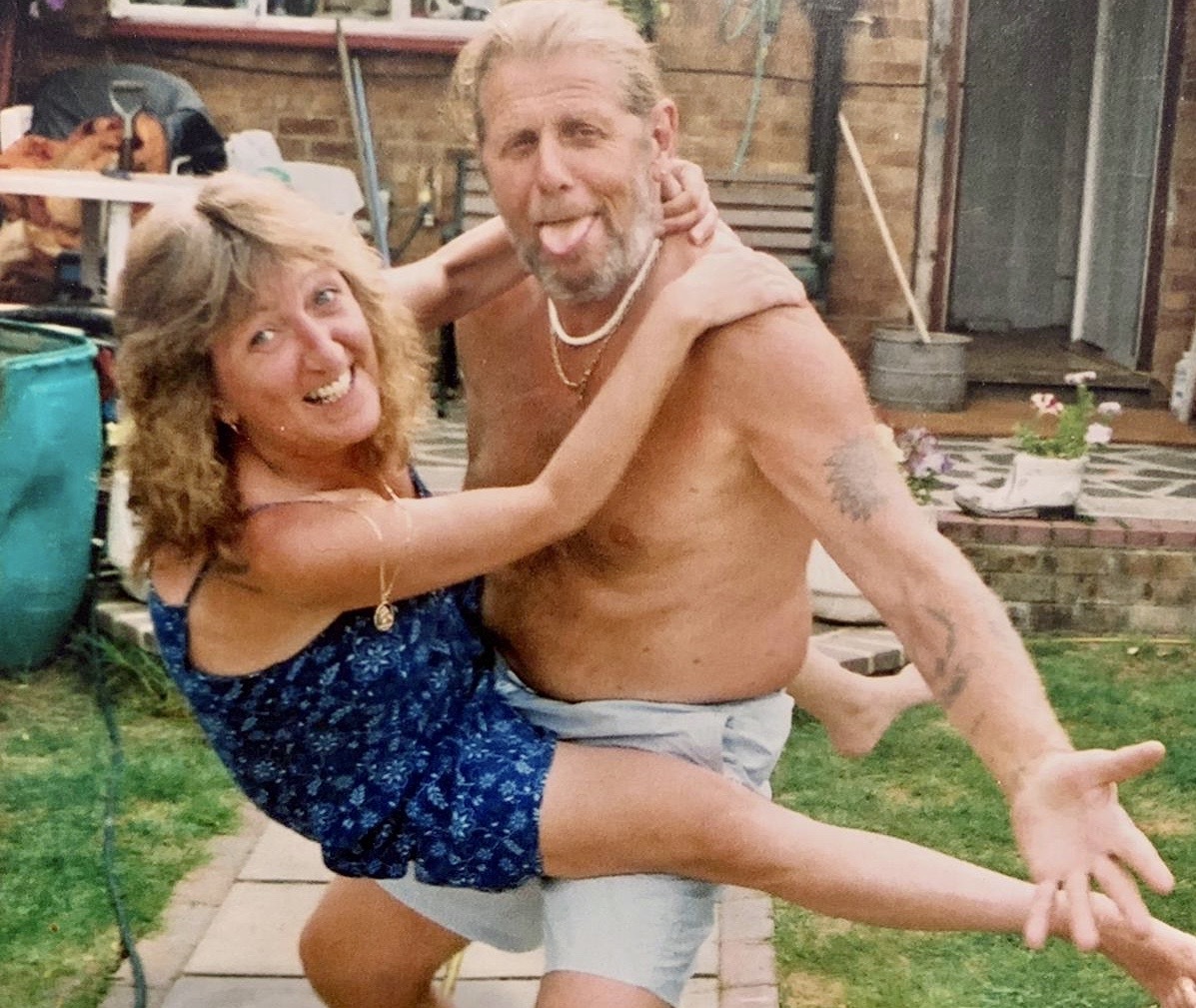 18th August 2020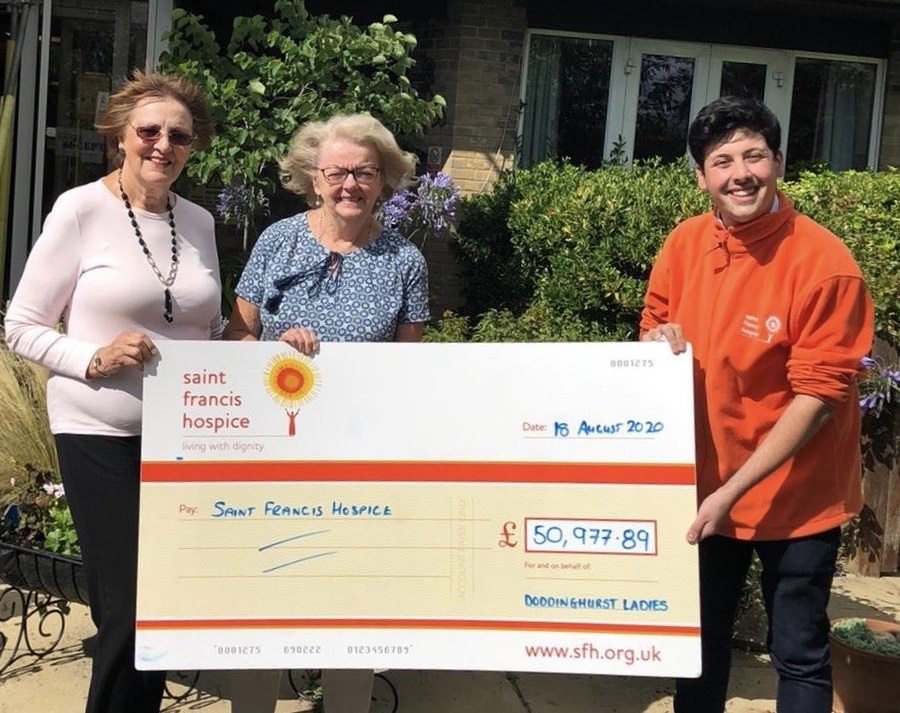 17th March 2020