Virtual marathon runner raises £1500 for the Hospice
Els Green ran her first marathon virtually after COVID-19 stopped the event from going ahead.
10-05-2021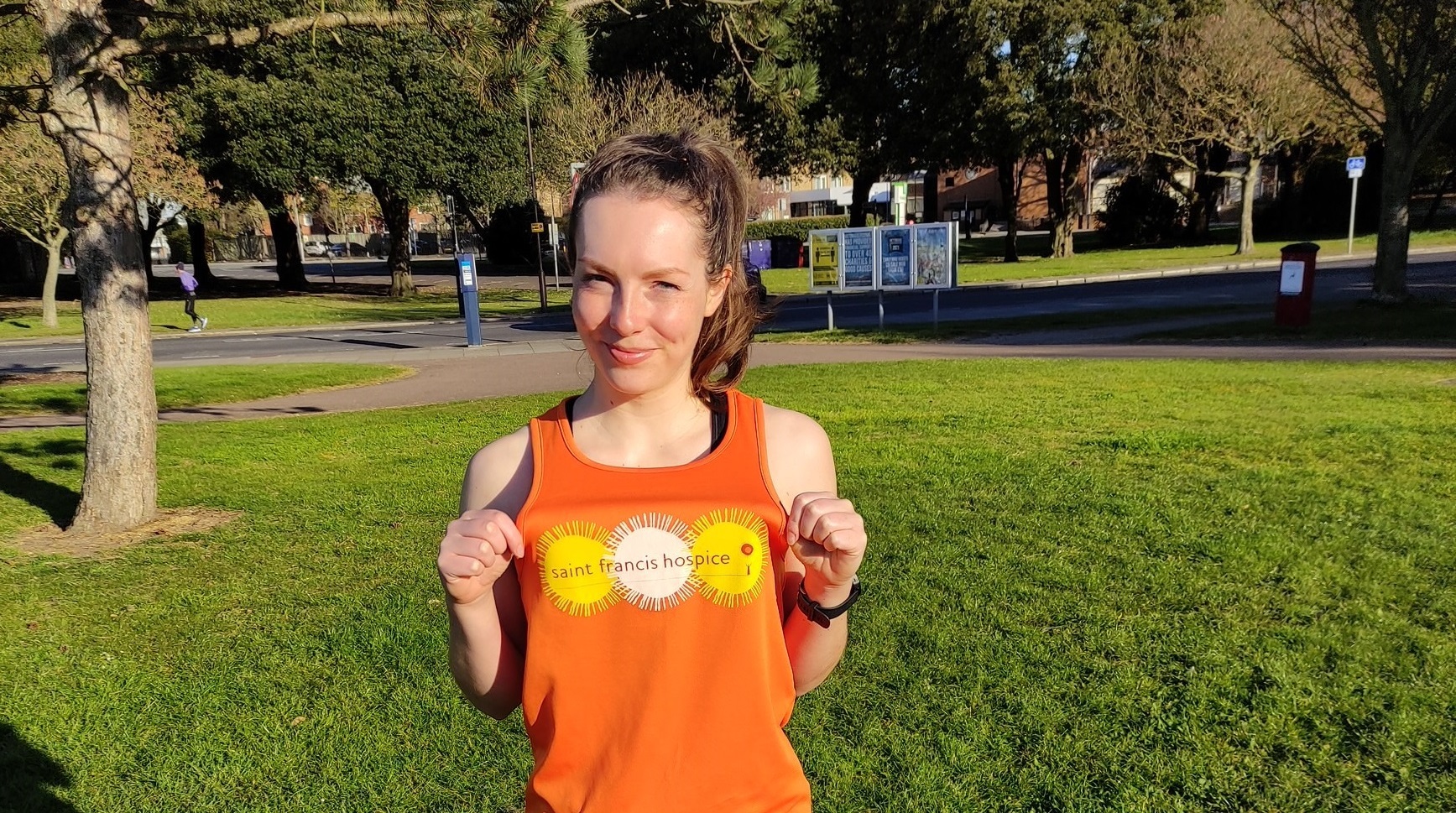 It's always good to have a Plan B and like so many things over the past year, Els Green's first marathon experience went virtual.
Els was due to run the Brighton Marathon on 18th April but when it was postponed during lockdown, she got her running shoes on and hit the streets.
Not only did she run the 26.2-mile distance, she also raised over £1,500 for local people who need our experienced care.
Starting out at the local Park Run
Until about 4 years ago, Els had never been a runner, and it was her boyfriend Chay's dad Skip who encouraged her to join in the 5k Park Run at Harrow Lodge in Hornchurch.
"After that, I slowly built up my distance and ran a half-marathon in 2019, which to my surprise I enjoyed," said Els.
"I thought with some more training I could manage a full marathon, and it would be a great fundraising opportunity, too.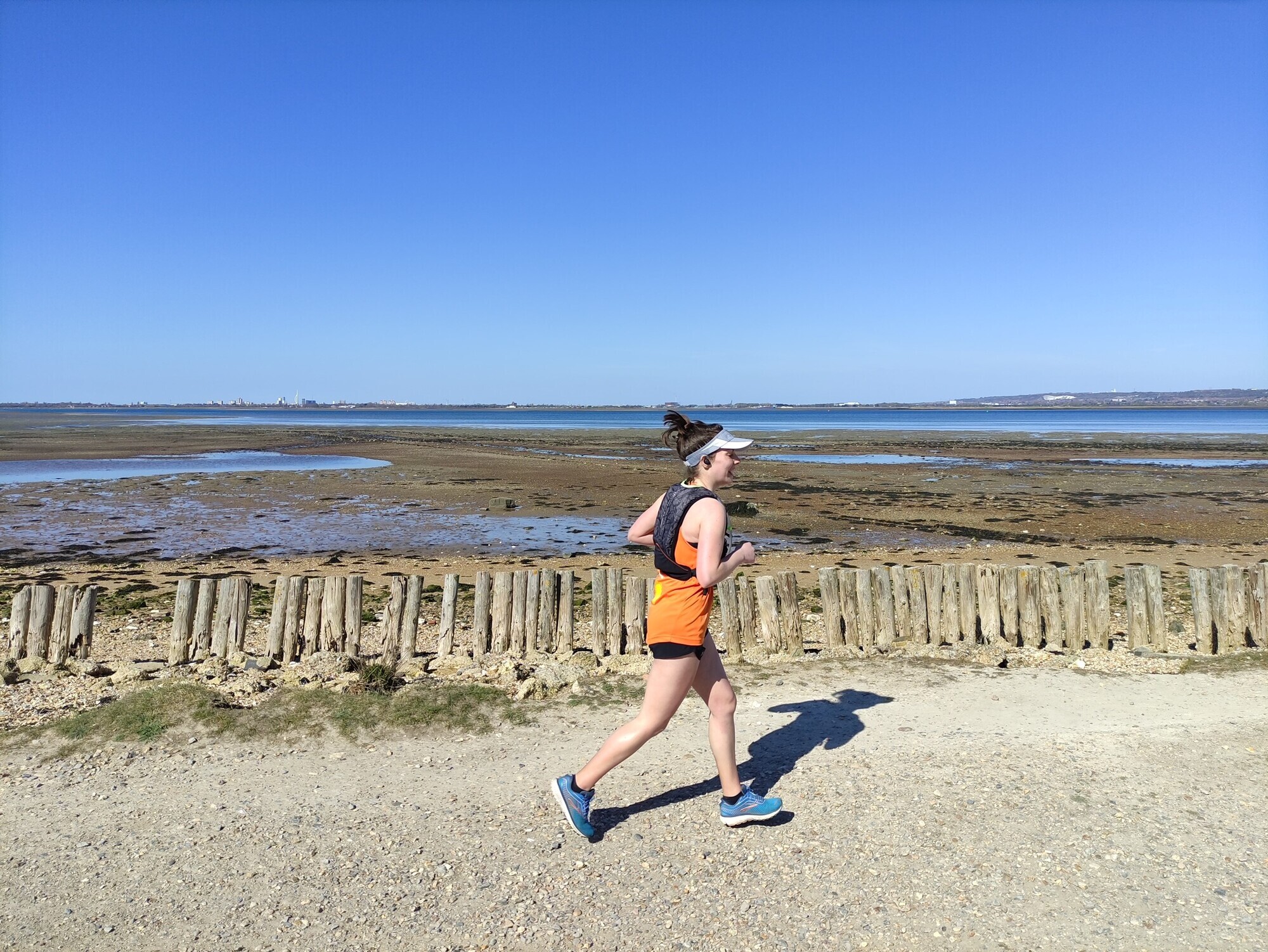 Running in memory
"Having seen the wonderful work Saint Francis Hospice do, I wanted to run a marathon to raise money in memory of Chay's mum Jan."
Jan, who lived with breast cancer for many years, was cared and supported by the Hospice team throughout her illness.
"She received incredibly care and support, she loved going to the craft classes, meeting other people in similar situations and felt like she could be herself there," said Els.
Before she passed away in December 2016, the Hospice provided outstanding palliative care, which helped the family at such a difficult time."
"Friends and family gave me the final boost to the finish line"
On her virtual marathon day, the weather was beautiful and Els chose a route she knew from when she'd previously been training.
"The toughest part was the last few miles as I had run out of water and the sun was very warm, but seeing friends and family waiting at the finish gave me a final boost, and it was lovely to have everybody there, Els added."
Els has been completely blown away by how generous people have been with donations, and as always, we are so grateful to Els and other fundraisers who continue to support us despite being in such difficult times.
Take part
Looking for a challenge? Why not sign up for the Havering Half Marathon on Sunday 12 September and raise funds so we can be there for more people like Jan?