Why I've raised nearly £22,000 for the Hospice
23rd November 2021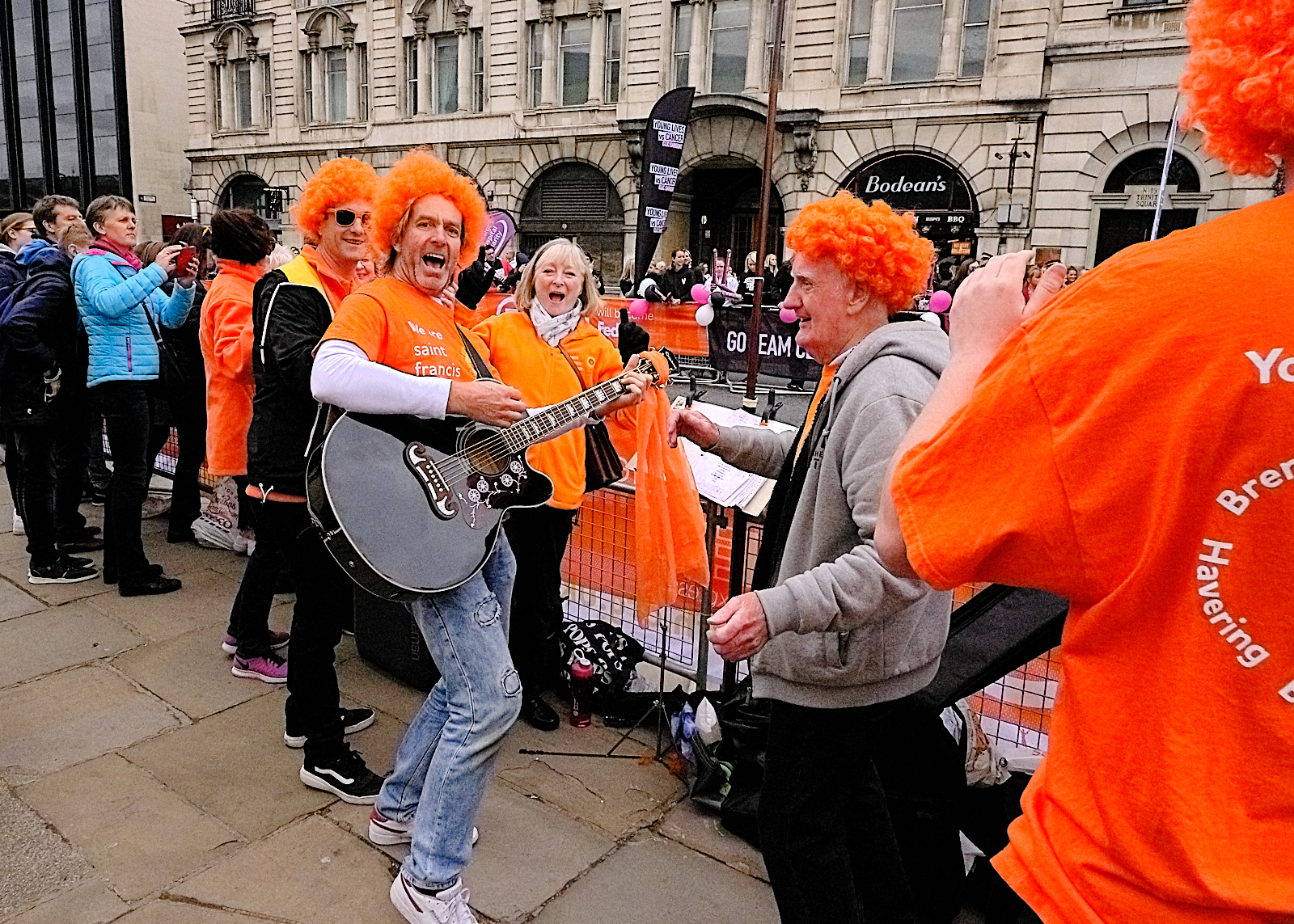 My connection with Saint Francis Hospice began in 2015 when the charity cared for my wife Jan after she was diagnosed with breast cancer.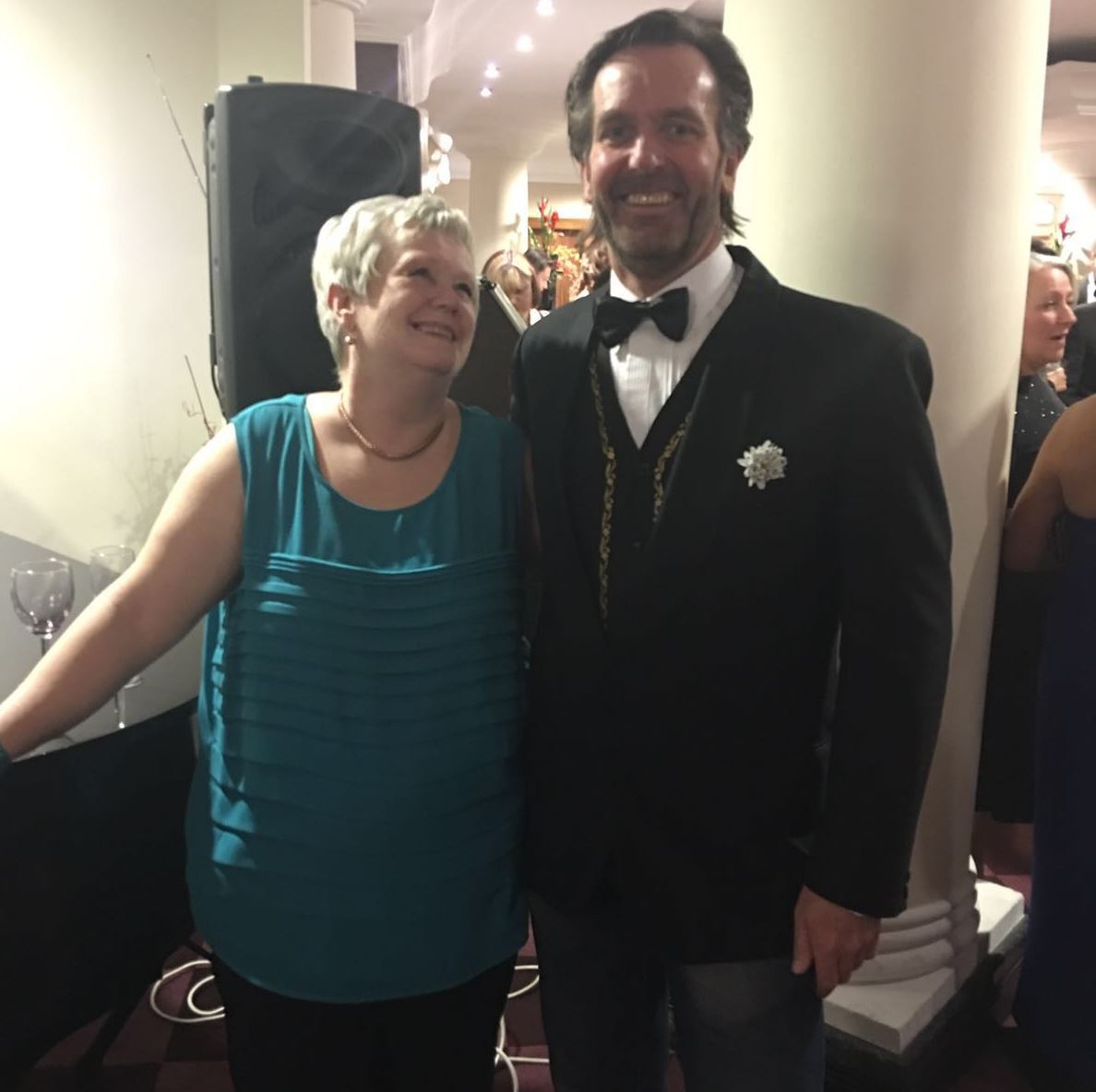 Skip and Jan together
Since then I've been doing everything I can to support the Hospice from busking to raising funds, volunteering, and recording patients' life stories.
Fundraising in lockdown
During lockdown, I became well known as Lockdown Live as I would play my guitar and sing every Friday evening on my front drive at Derham Gardens with socially distanced neighbours joining in the fun and donating. This included a VE Day celebration which raised over £1,500.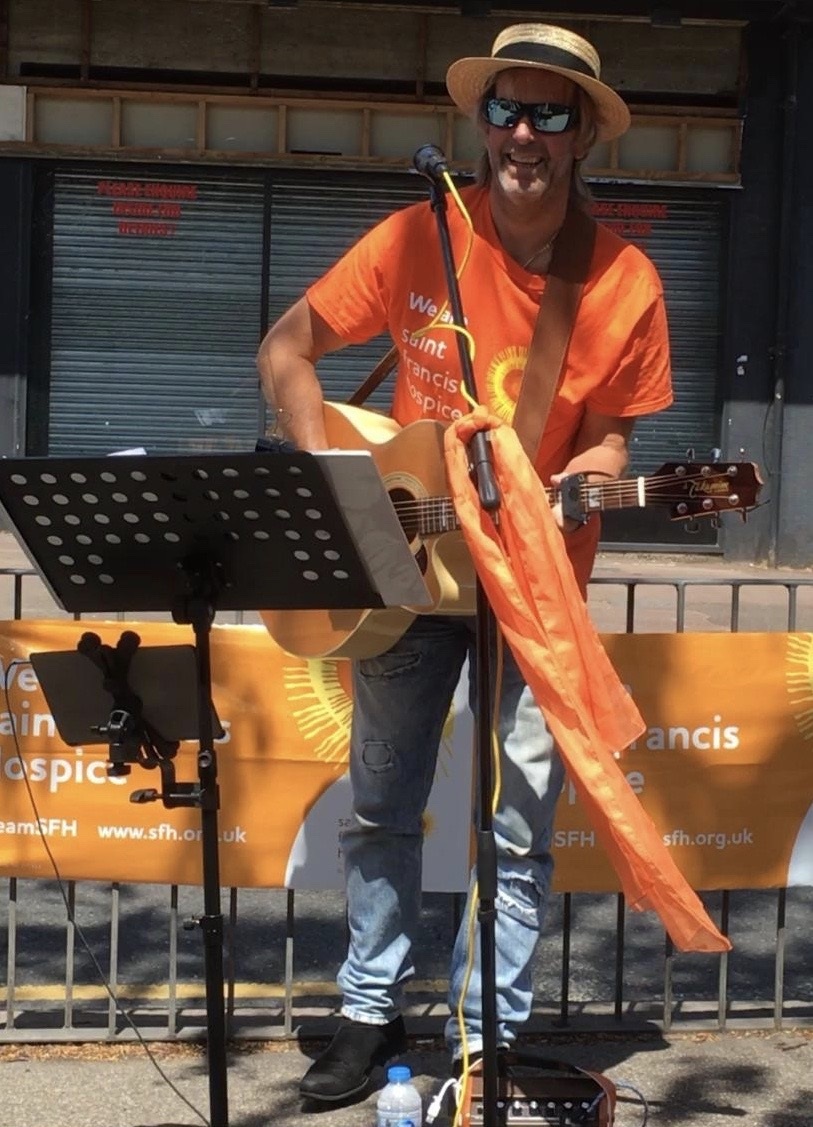 Skip busking during lockdown
Saturdays was Waitrose Queue Busking and shoppers were so generous that I was able to raise around £100 an hour for the Hospice. And Sundays was more music outside my Dad's house when I went to visit him.
I became so well known that when the lockdown restrictions eased, people booked me for private functions and parties so I was able to raise even more money to help local people who need palliative and end of life care.
My son's girlfriend Els Green stepped up to raise an incredible £1,800 in memory of Jan by completing a virtual marathon during lockdown and over the five years since Jan died, many friends have made donations and organised fundraising events.
Caring for Jan
Saint Francis Hospice is an oasis of love, happiness, kindness and care.
Before we discovered the Hospice, Jan was in a bad way emotionally.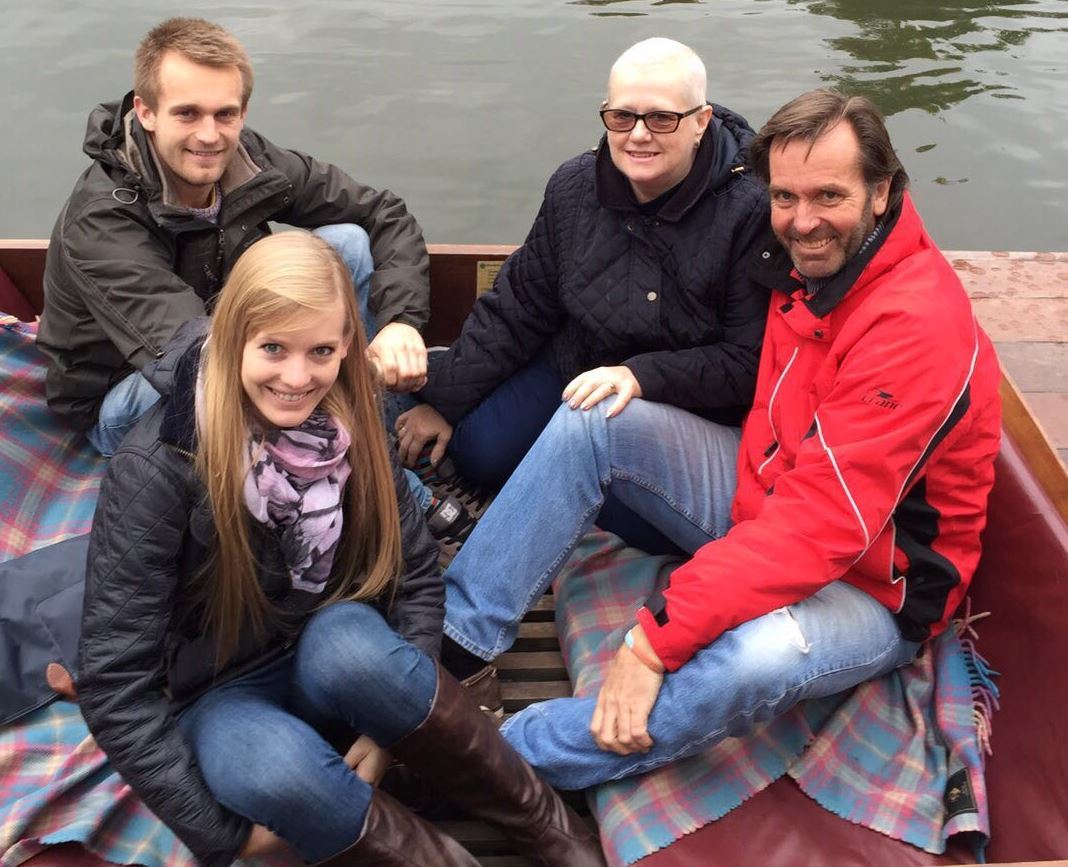 Chay, Jan, Zoe and Skip

The Hospice's Family Support team gave Jan and our family with counselling to help us cope and come to terms with our grief and loss. Jan also found solace at the social hub, Pemberton Place, where she enjoyed art and crafts therapy with other people living with life-limiting illnesses.

I recall the initial fear of going to a Hospice lifted as soon as we went through the gates.
Jan ended up falling in love with the place, and it was where she wanted to spend her last days. The help and care she received were magnificent.

Jan passed away peacefully at the Hospice after her final wish of attending our daughter's wedding came true. She was 59.
So on behalf of all our family, it's a big THANKYOU to everyone involved in raising the money to help other people who will need the Hospice like we did and keeping the memory of Jan truly alive.
Support the Hospice
Be like Skip and raise money for the Hospice, to support people with life-limiting illnesses locally.
To find out ways you can support the Hospice in 2022, read our blog for some inspiration.
To take part in an event this year, to fundraise, please click here to check out our events page.
You might also be interested in
1st December 2021