Lottery win lifts lockdown blues
Bernie Smith's first glimpse of Saint Francis Hospice was when he drove through Havering-atte-Bower, on the first day of his new job at Ford Motor Company. From then on, his appreciation for what we do grew with every morning commute.
09-07-2020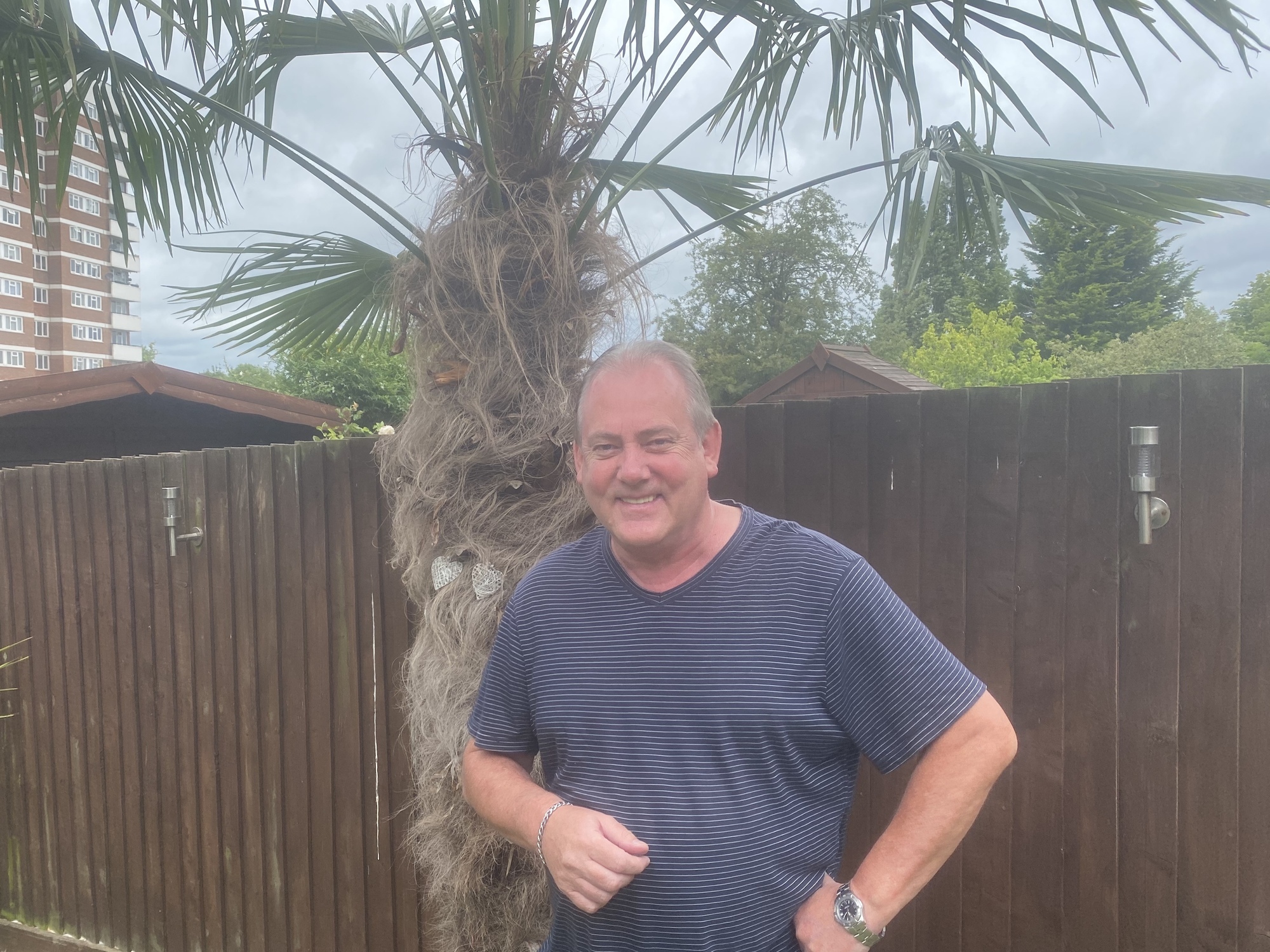 "I always felt for the patients and was grateful for all the people who kept the Hospice running," he recalled. "I was also taken aback by how peaceful and calming the Hospice's surroundings are."
Bernie learnt just how much we rely on people just like him to find the £8.5m a year that it takes to keep our Hospice's doors open. He and his wife, Susie, felt compelled to help by signing up for our Lottery. This month, the couple's number came up, and they won £1,000.
"People put so much into the community by paying taxes, and we have to look after them when they need it," Bernie said.
Bernie and Susie have kindly decided not only to give some back — but also double their entry to our weekly draw. They plan to spend the remainder on a trip to Majorca in August — as months of being rooted in lockdown slowly lifts.
`
"Social distancing hasn't been easy, but knowing you're helping local people who aren't as lucky as you is a great feeling," Bernie declared.
Every week, someone will win £1,000 in our draw.
The rollover prize can reach £25,000.
If you'd like to be in with a chance of hitting the jackpot while doing something incredible for people living with life-limiting illnesses, you can sign up here — for less than £5 a month.
For more information on how our Hospice's Lottery works, please see our FAQs.