Molly shines in Jack Petchey award
10th July 2020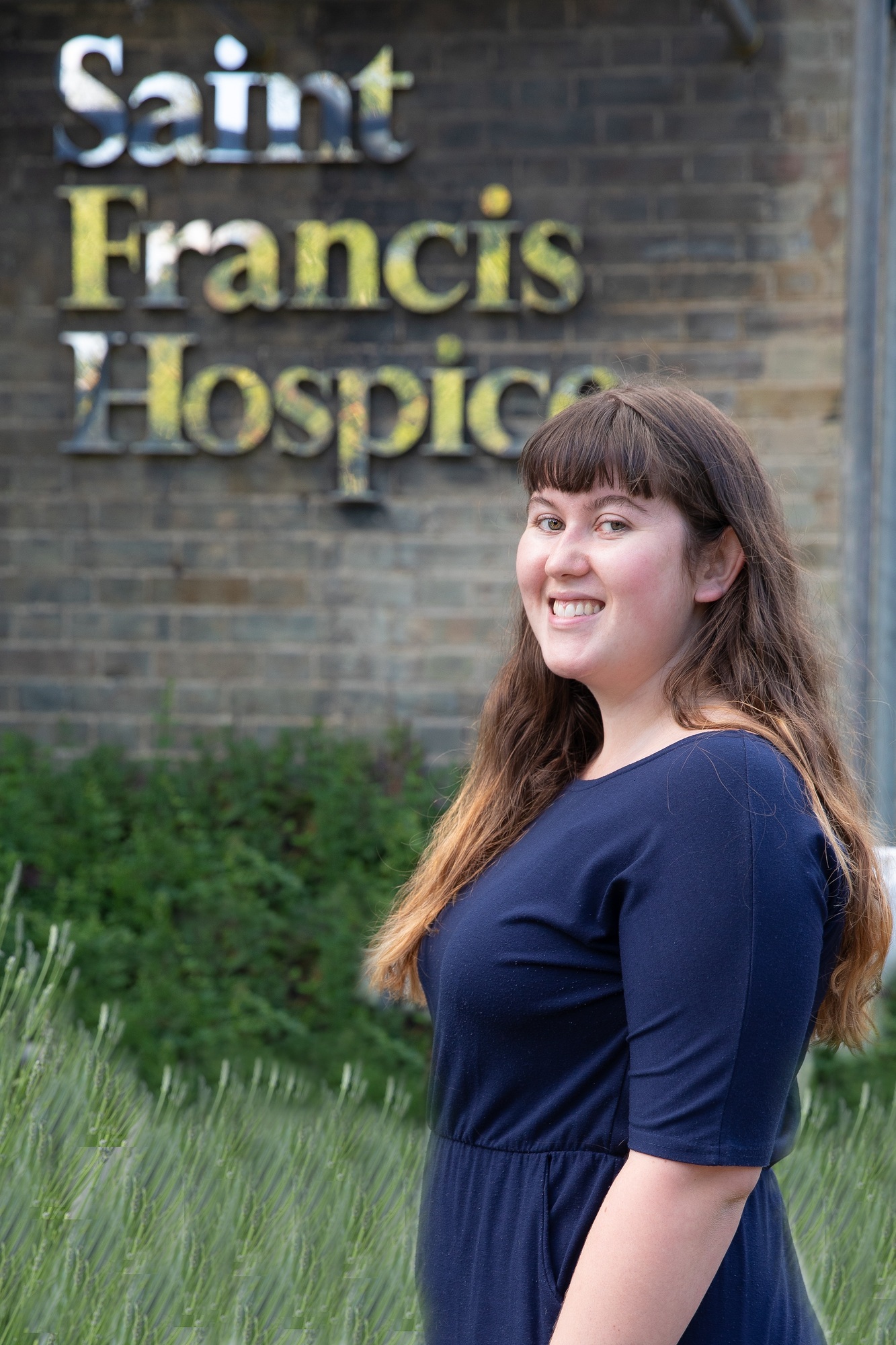 Saint Francis Hospice is delighted to announce that Molly Dickinson is one of two young volunteers who were nominated and awarded. It's a well-deserved 'thank you' for everything Molly has given to our Hospice.
"It feels amazing to receive the Jack Petchey award", Molly said. "I certainly wasn't expecting anything like this. I'd also like to thank everyone at the Hospice for being so friendly and making me feel so welcome."
Last year, Molly wanted to make the most of her summer break from uni. When she took time out from her studies at Queen Mary University in East London, Molly decided to volunteer. She's been with us ever since. Molly, 20, kindly gives up her free time to assist on our ward. It's there where she helps with patients' meals taking orders, serving, collecting and cleaning.
Molly, going about her work with a smile on her face, is not only appreciated by our patients but also our nurses. As our staff work tirelessly to halt the spread of the coronavirus, Molly's help eases the pressure on them, and in turn: the NHS.
"The calmness and tranquillity of the Hospice put me at ease straight away," Molly said. "As soon as I went through the gates, I knew this was the place for me."
Molly admits that since spending time on our ward, her outlook on life has changed.
"I've now realised that there shouldn't be any fear of going to Saint Francis Hospice," she explained. "Among the kindness and compassion, everything about the Hospice's care is dignified and respectful. I was taken aback by how the nurses' care also extends to patients' loved ones."
Molly revealed that she's learning a lot about the range of life-limiting illnesses we treat. Seeing our patients smiling is what she finds most rewarding.
"Just a simple conversation can lift them," she said.
Molly won £50 from the Jack Petchey Foundation, which she has generously donated to our Hospice.
You can also make a difference to the lives of people living with life-limiting illnesses by volunteering at our Hospice. If you'd like to find out more, then we'd love to hear from you at volunteering@sfh.org.uk or on 01708 758614.
You might also be interested in
11th May 2020