Christmas Tree Recycling raises thousands â€" while helping the environment to boot
1st February 2020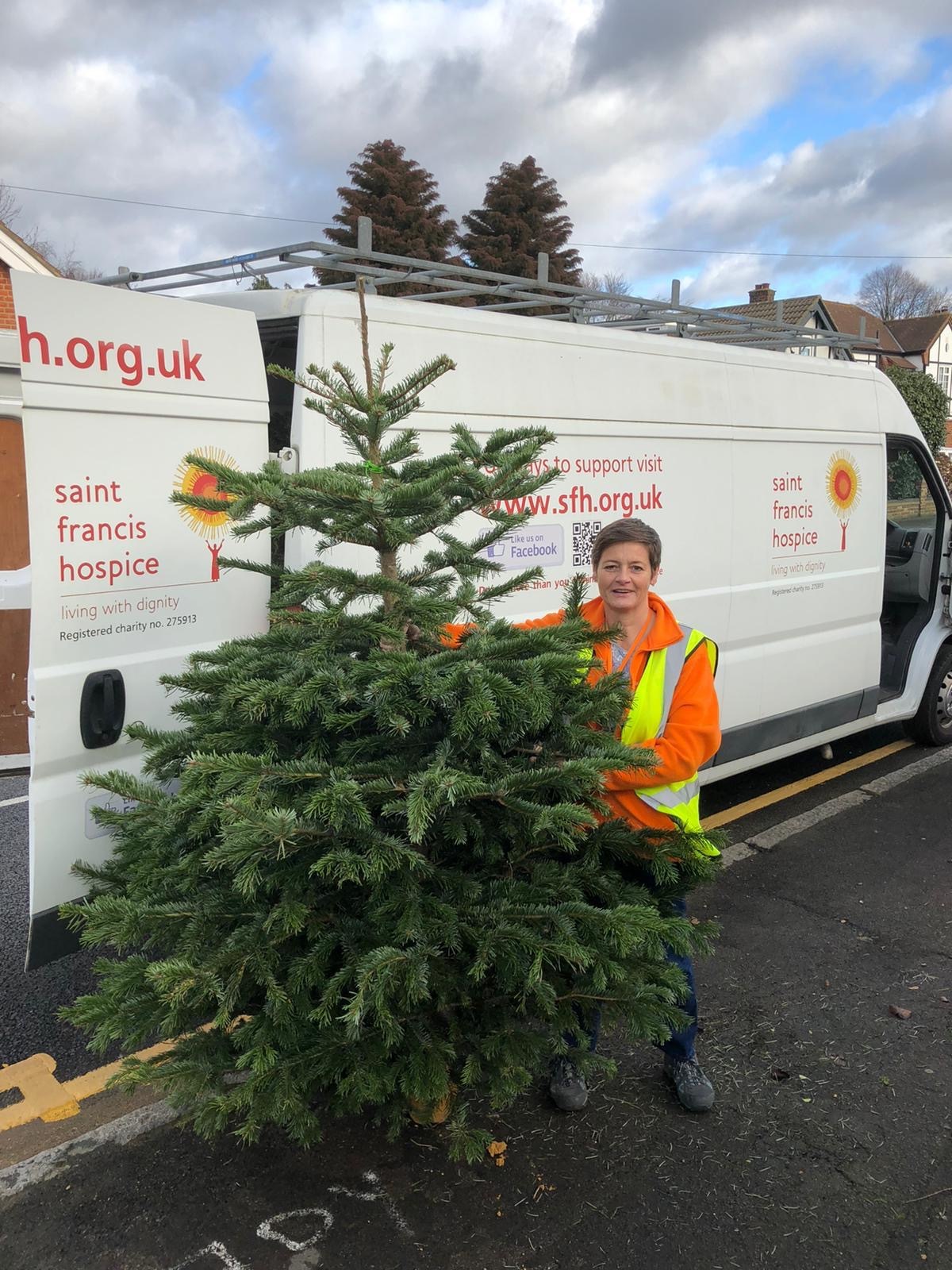 The festive season may have officially ended, but it doesn't have to be all doom and gloom. Here at Saint Francis Hospice, we have plenty of reasons to be cheerful as we gear up for the warmer spring months. One of those is the enormous success of our Christmas tree recycling campaign.

After the Twelfth Night, 30 Hospice volunteers kindly gave up their time, braved the cold, and did something incredible for the environment and those less fortunate. January blues were crushed, and over 1,000 trees were chipped.

We saved thousands of people across Havering the hassle of chopping up their sorry-looking trees that would usually end up languishing in landfills, emitting harmful gases as they take hundreds of years to rot. Instead, the trees we collected will be turned into biofuel, which is much more eco-friendly.

Thank you to everyone who donated and volunteered, including Kempster & Sons, King Cuts Tree Services, and Prince Tree Services. You helped raise over a whopping £12,000 for our Hospice and people affected by life-limiting illnesses in your local boroughs.

"It was a huge success. Without our volunteers, it wouldn't have been possible" Charlotte Winder, Community Fundraiser
Christmas Tree Recycling will return in November bigger and better than ever before.

If you'd like to find out more about volunteering, please visit www.sfh.org.uk/volunteer, email volunteering@sfh.org.uk, call 01708 758614, or we'd love to see you at our Hospice or one of our stores.
You might also be interested in
6th April 2020