Finding solace in volunteering
29th May 2020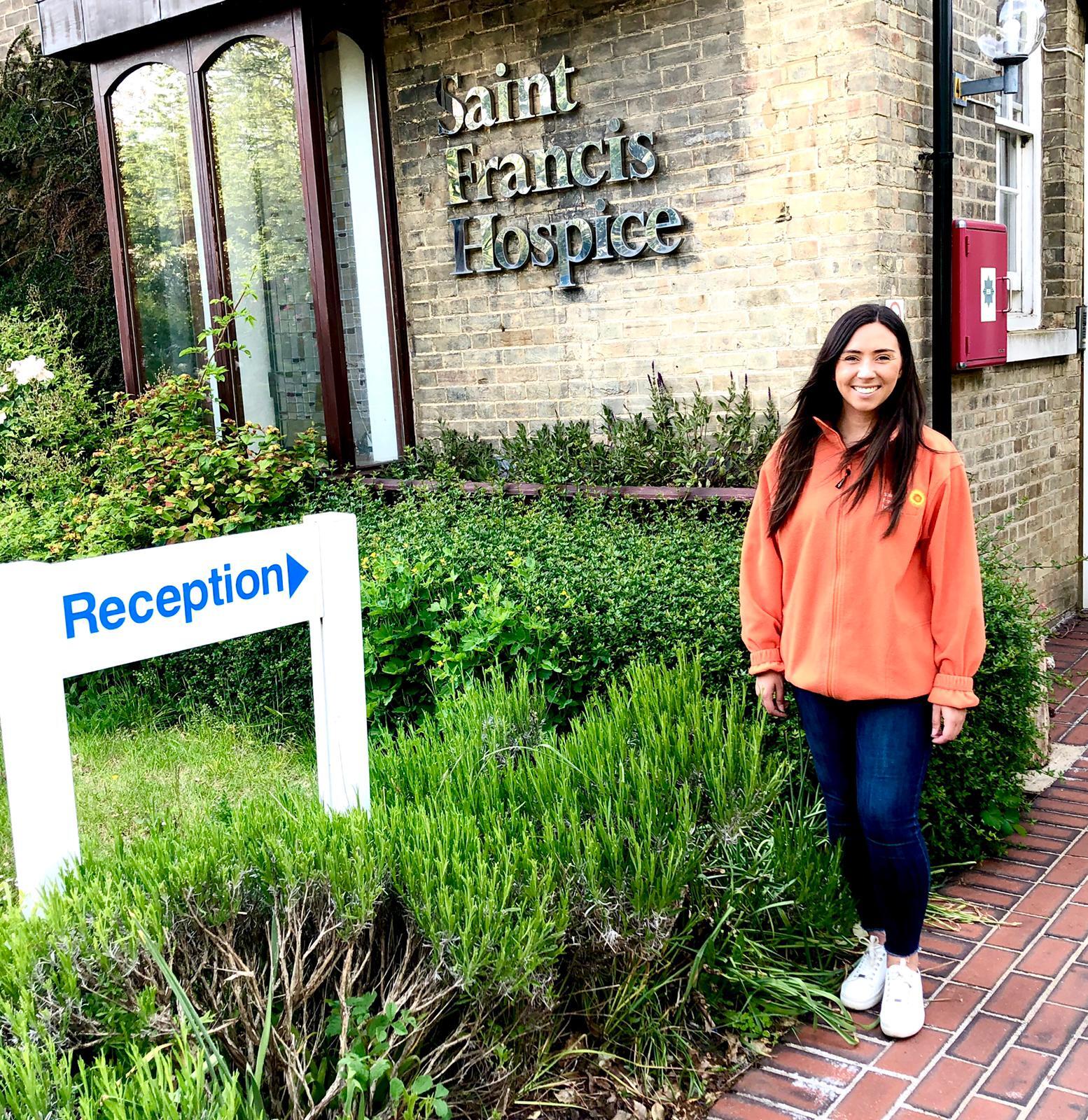 Abi, 27, does more than just helping out on reception during the twilight shift. She's someone who patients and their loved ones can relate and talk to.
"They often open up to me after they've learnt that I've gone through the same situation with my mum," she said. "I know that those conversations mean so much to someone who is struggling. Mum and I used to do so much together. I suddenly had all this spare time and knew I had to repay the Hospice for how they looked after her."
The tumour in Jackie Feeley's bowel was so small that it lay undetected for years despite several scans to try and identify the cause of a pain in her side. Two years later, the pain was persisting. Another scan revealed that the tumour had grown. Bowel cancer had spread to Jackie's liver.
"Mum was a real fighter, and her attitude was incredible while going through chemotherapy," Abi recalled.
Jackie, a nurse for over 35 years, spent her whole working life dedicated to helping others. At just 58 years old, she was given only six months to live.
Only five days later, Jackie's health deteriorated. She and her family agreed that the best place for her would be our Hospice.
"Mum always looked flawless," Abi fondly recalled. "The day she was due to go to the Hospice, she styled her pixie cut, picked a blazer, and put on a nice pair of jeans and boots. Mum looked so glamorous even though she knew why she was going there."
Sadly, Jackie never made those six months and passed away peacefully at our Hospice seven days after that prognosis.
"I had a misconception that the Hospice would be a miserable place," Abi admitted. "That couldn't be further from the truth. We couldn't believe our eyes when we arrived; Mum had a private room with doors opening to the beautiful gardens. I really love being at the Hospice. Volunteering has lifted me out of a very dark place."
You can help people just like Jackie by volunteering. We need people to do all kinds of jobs. If you'd like to find out more, then please get in touch at volunteering@sfh.org.uk or on 01708 758614.
You might also be interested in