Free Christmas Tree Recycling for Havering Residents
While the elves are busy in their workshop and Santa's checking his list twice, people are feeling the Christmas magic as they light up their homes and decorate their trees.
11-12-2020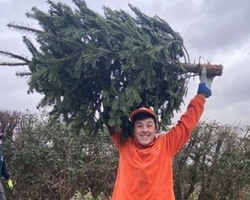 But after the festivities have finished, we are once again inviting Havering residents to take part in our free Christmas Tree Recycling Collection initiative.
Over the weekend of Saturday 9th January and Sunday 10th January, our fabulous volunteers will come and collect real Christmas trees and take them away for recycling.
"We're working in partnership with JustHelping to bring you this Christmas tree collection and recycling scheme," said Sarah Williamson, Head of Fundraising.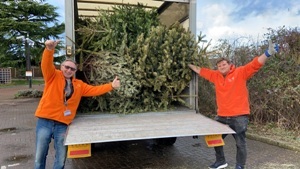 "Last January, we collected over 1,000 trees across Havering and raised over £12,000, which helped local people who are seriously ill and in need of our experienced care and support.

"With the support of Havering residents, we're hoping to smash last year's total so we can continue to be there for patients and families.
"We do not charge for collection but do welcome a voluntary donation if people wish to do so."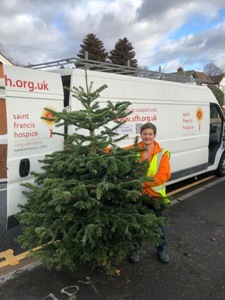 Registration is now open! Find out more and book your Christmas tree for collection here.