Fundraising during Covid-19
27th April 2021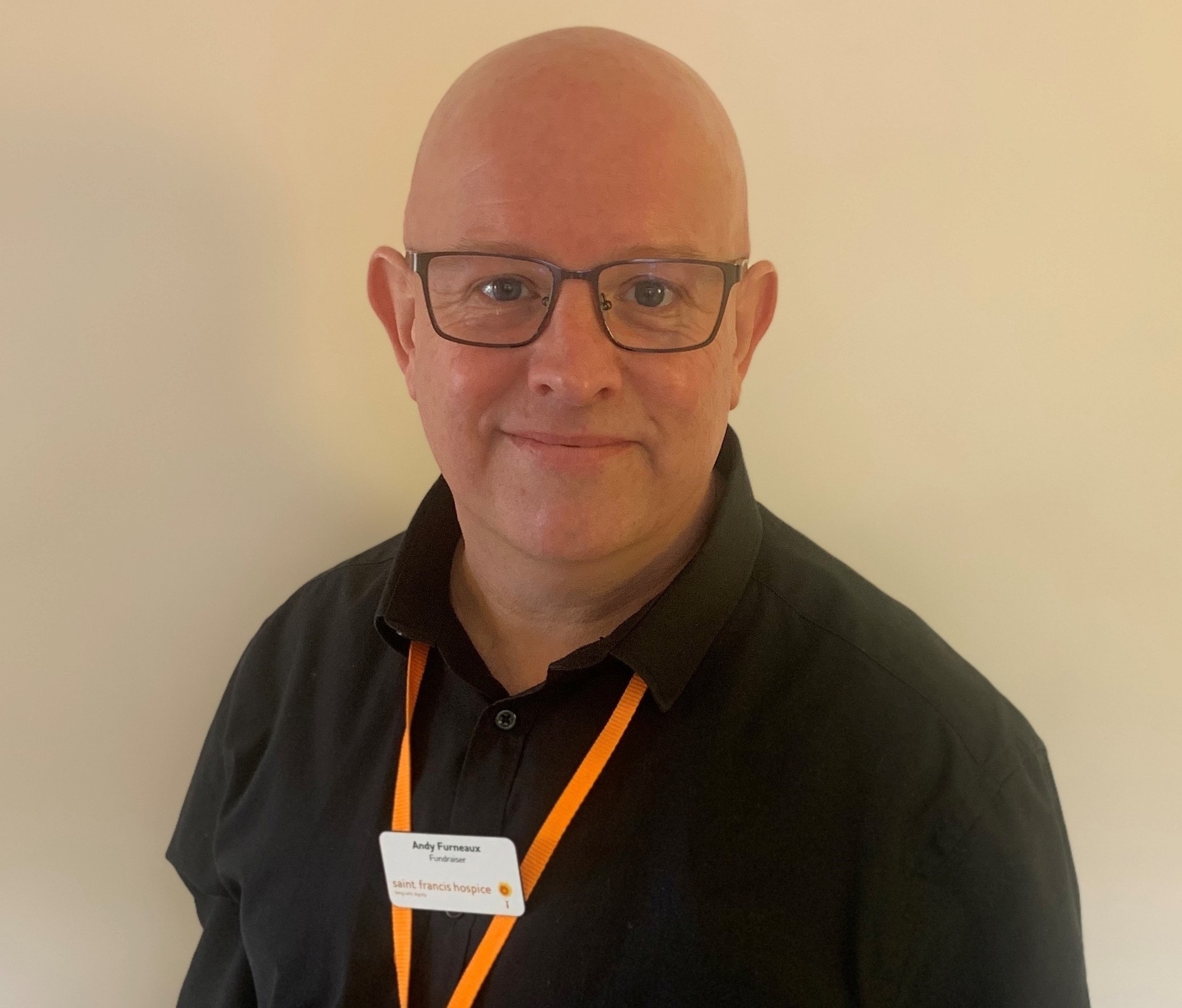 The 6th July 2021 marks my tenth anniversary of working in the fundraising team at Saint Francis Hospice. I started as an Ambassador and over the years have worked within the Events, Community & Corporate teams.
Why would I mention all of the above? Because I've always been used to a hive of activity. It would be true to say that the last twelve months have been the most challenging in my time at the Hospice.
At this point last year, I was already furloughed. As part of the Local Engagement Team, I work with many small to medium sized businesses and with them all closing because of restrictions, who could I approach? Furloughing was the sensible decision.
I was also aware that the demands on our services were greater than ever. I decided to look at the Hospice through the eyes of a supporter, rather than an employee and put on my own online music event raising almost £5,000.
Back to work
I wasn't called back to work until 1st September. So much had changed. With all the fundraising activity that had been planned being cancelled or rescheduled, all the Hospice shops being shut, I knew the need for fundraising was huge.
But although there was change, it was great. It never ceases to amaze me the support the Hospice gets from its community. Very quickly, I was busy, along with my team, trying to bring much needed funds in.
All was going well, until I got the Covid-19 virus myself at the beginning of December. It literally wiped me out for the entirety of December. Coupled with immediate family bereavement, that was a tough time. I was placed on compassionate leave, only to find that I'd been part-time furloughed again, as the latest lockdown took hold.
The new normal
The 1st April 2021 marked my return to full time hours again. The team I'm working in now is very hard working and aware of the challenges we face. I'm back based at the Hospice after a period of working from home, like so many others, and it's a new normality.
There's lots of fundraising activity going on and we're enjoying it all again. So I'm ready to work with anybody and everybody who wants to support the Hospice, however large or small!
Get in touch
If you'd like to discuss a fundraising idea or find out more, you can contact me via email on andyfurneaux@sfh.org.uk or call 07562 601307.
Get involved
Click here to find out more about corporate fundraising.
You might also be interested in
2nd November 2021