Kerry and Jim's Lottery win
After three dedicated years of doing the world-famous Knowledge, Jim Mulvanerty became a London cabbie in 1998.
06-04-2020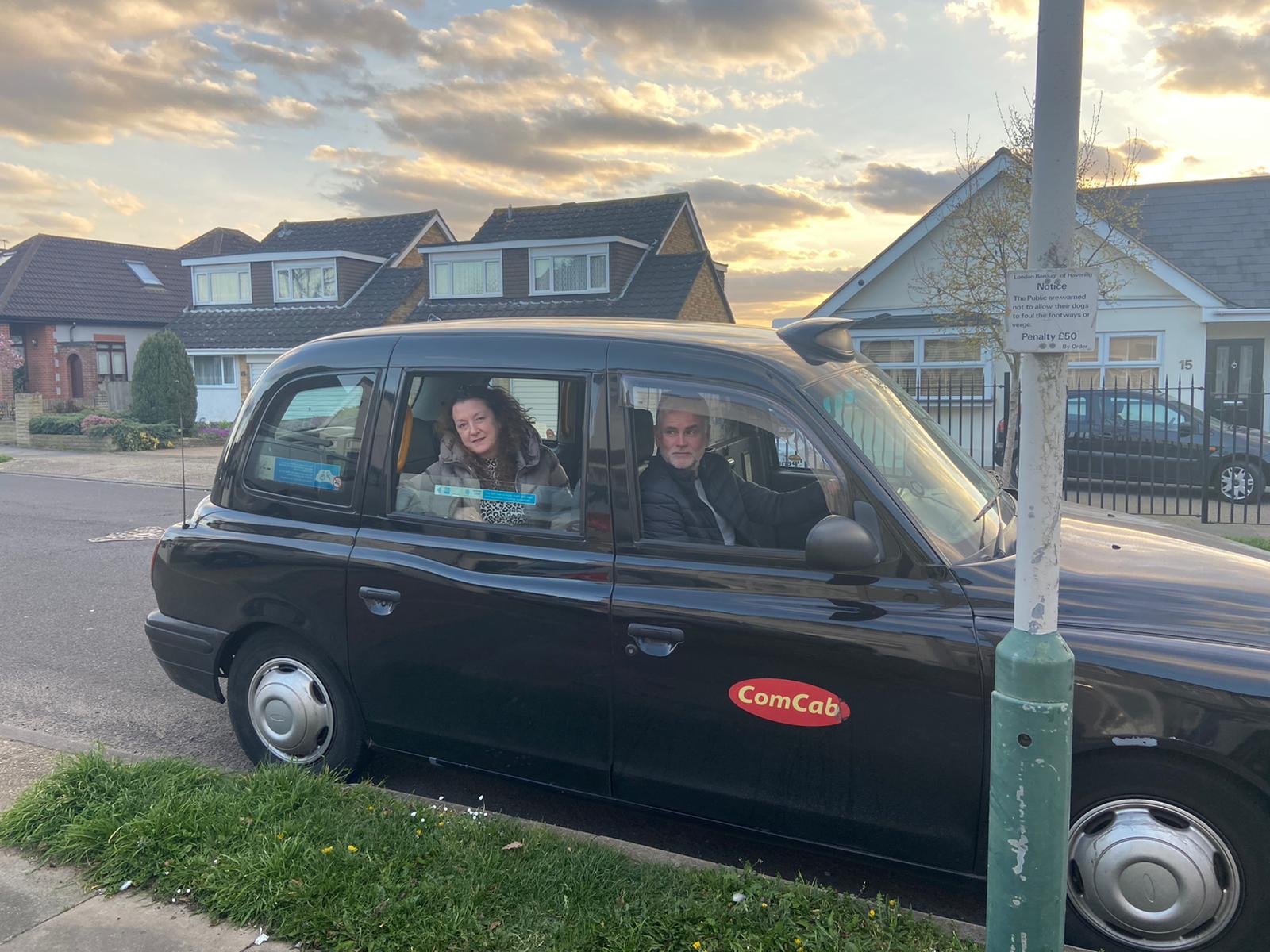 Jim has worked through the recession, the credit crunch, five Prime Ministers, and the pound sinking. Like many, he and his wife Kerry have never known anything quite like the coronavirus outbreak.
When Jim found himself driving aimlessly around London's deserted streets, his overheads were more than what he was bringing home. Jim decided that he wanted to heed Boris' advice: "Stay at home, protect the NHS and save lives."
The Collier Row couple's Saint Francis Hospice Lottery win couldn't have come at a better time — they recently won £1,000 in our weekly draw. Kerry has been volunteering on our ward for three years, where she lovingly dotes on our patients — bringing them refreshments and making sure they are as comfortable as possible.
"I heard Saint Francis Hospice is a lovely place, and it's as beautiful as I expected," beamed Kerry. "I've made so many incredible friends."
Fitting volunteering around her daytime job, Kerry doesn't see her time at our Hospice as 'work'.
"It's a real privilege to be part of the Hospice team and help people," she said.
Nothing could ever entirely repay Kerry for all she has done for our Hospice, but we hope this win will see her and Jim through a difficult time.
Every week, someone will win up to 1,000 in our draw. The rollover prize can reach £25,000. If you'd like to be in with a chance of hitting the jackpot while doing something incredible for people living with life-limiting illnesses, you can sign up for our Lottery here — for less than £5 a month.
For more information on how our Hospice's Lottery works, please see our FAQs.