Kindness offers hope amid outbreak
Stories of people poaching all the loo roll and videos of people fighting over tins of soup have painted a bleak picture of the human race amid the coronavirus pandemic.
09-04-2020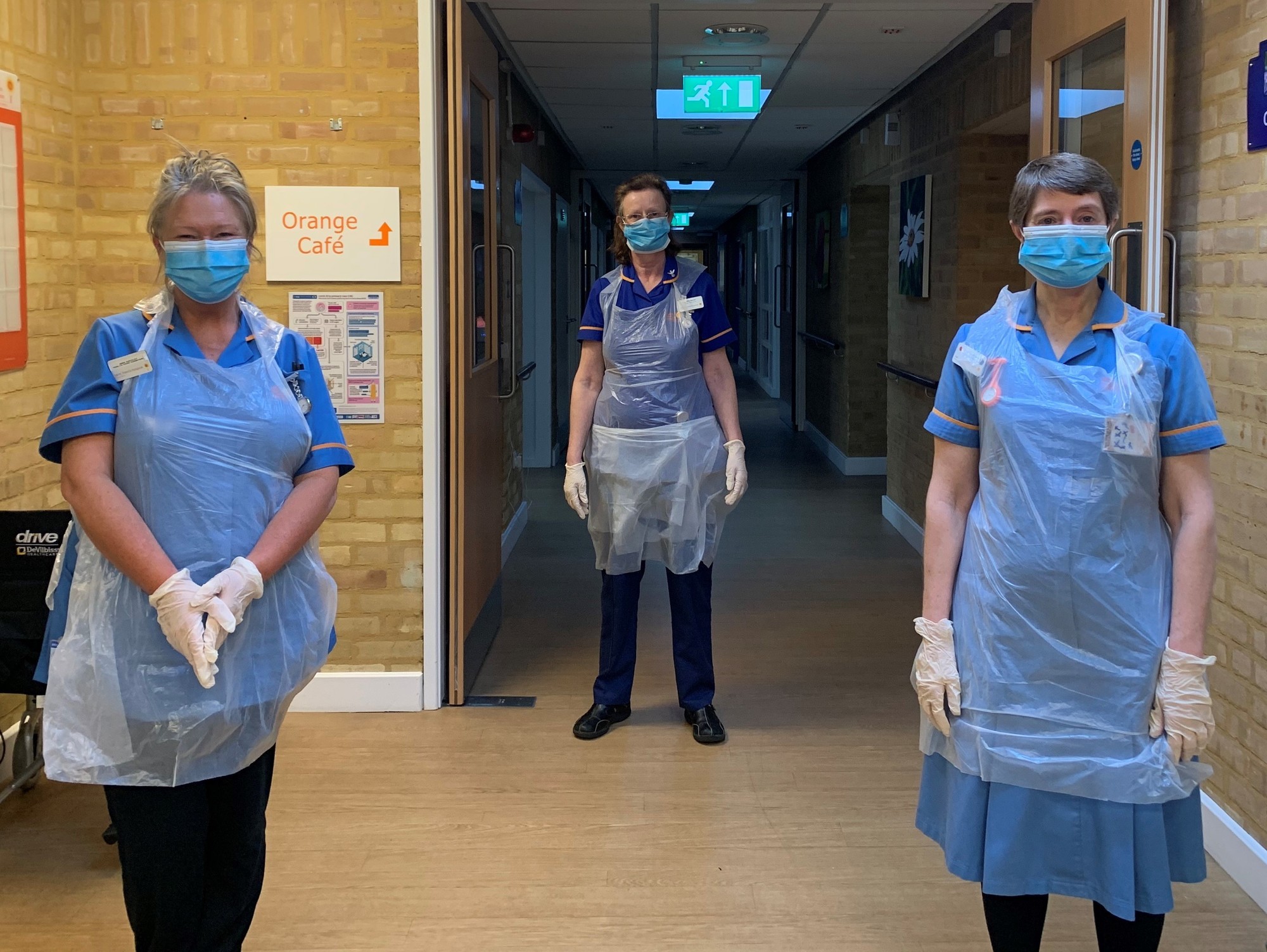 Yet there have also been acts of kindness that have inspired millions of people around the globe — and everyone here at Saint Francis Hospice in this quaint English village of Havering atte Bower.
Since lockdowns and self-isolation gripped the world, pollution levels have dropped, Venice's murky canals have become crystal clear, and wild deer and roamed empty streets surrounding our Hospice. Even Abbey Road's famous zebra crossing was treated to a repaint as it took a break from tourists following in the Fab Four's footsteps.
The Clap for our Carers campaign has become a staple fixture every Thursday night. Applause from people's windows, balconies and doorstops has erupted across the UK for our NHS heroes — and our staff who are working tirelessly to stop the spread of COVID-19.
Here are five more reasons why we're still feeling hopeful at our Hospice. We hope these tales of compassion will make you feel a little better about the situation we all find ourselves in.
1) Our men and women in Hong Kong
Amazingly, business colleagues of our Patrons Circle founders, Anne and Jim Bender, have sent over 1,500 face masks from China and Hong Kong. Currently like gold dust, and far from cheap to send from Asia to Essex — it was their gift to us.
Thank you, Mr and Mrs Kwan, Idy Leung, Simon Lau and Ramen Cho, who are currently trying to source even more. Generous companies in our community have also sent food, hand sanitser, mouth swabs, and disposable blankets.
2) "Man is least himself when he talks in his own person. Give him a mask, and he'll tell you the truth" — Oscar Wilde
FFP3 face and respiratory masks are usually for manual workers. They aren't commonly seen on healthcare professionals unless they are among infectious diseases. The outbreak of the coronavirus has changed that.
Damian Wright is Head of Health and Safety on the Crossrail project. He recently came to our Education Centre to deliver a face fit testing session to staff on our ward.
As everyone's face is different, it's legalisation to ensure the masks give the appropriate seal. This is often challenging for men with facial hair — but our ladies passed first time. Thank you, Damien.
3) Stepping out of our comfort zones
In 1985, our Hospice opened with 10 beds before reaching 18 in 2013. In the beginning, everybody had to do everything — from fundraising to cleaning, office work, nursing, and comforting bereaved families.
People helping across our Hospice has always been very much part of our ethos. We are stepping right back to the mid-80s with people adapting for various roles — but we're giving the shoulder pads and spandex leggings a miss.
4) Embracing tech
Our 959 volunteers give up 265,000 hours each year — saving our Hospice a whopping £1.5m over 12 months. We've been keeping in touch with our self-isolating volunteers who have promised us that they will be back.
Our 'elder' helpers of the generation who aren't glued to their smartphones have been embracing videotelephony. We look forward to seeing them again soon.
5) Coming together
As we've temporarily closed our charity retail stores and postponed our fundraising events, we must now find other ways to find the £8.5m that will keep our Hospice open for the next twelve months.
We have seen a flurry of activity across online donations, Sponsor a Nurse, Gift in Wills, and our Lottery — where you could be in with the chance of winning £25,000 in our weekly draw.
Thank you for everything you do for us. Stay safe!