Light Up a Life - Christine Greer
As part of this year's Light up a Life, Christine Greer is sharing her experience of Saint Francis Hospice and how the charity cared for her husband Michael and their family.
18-11-2020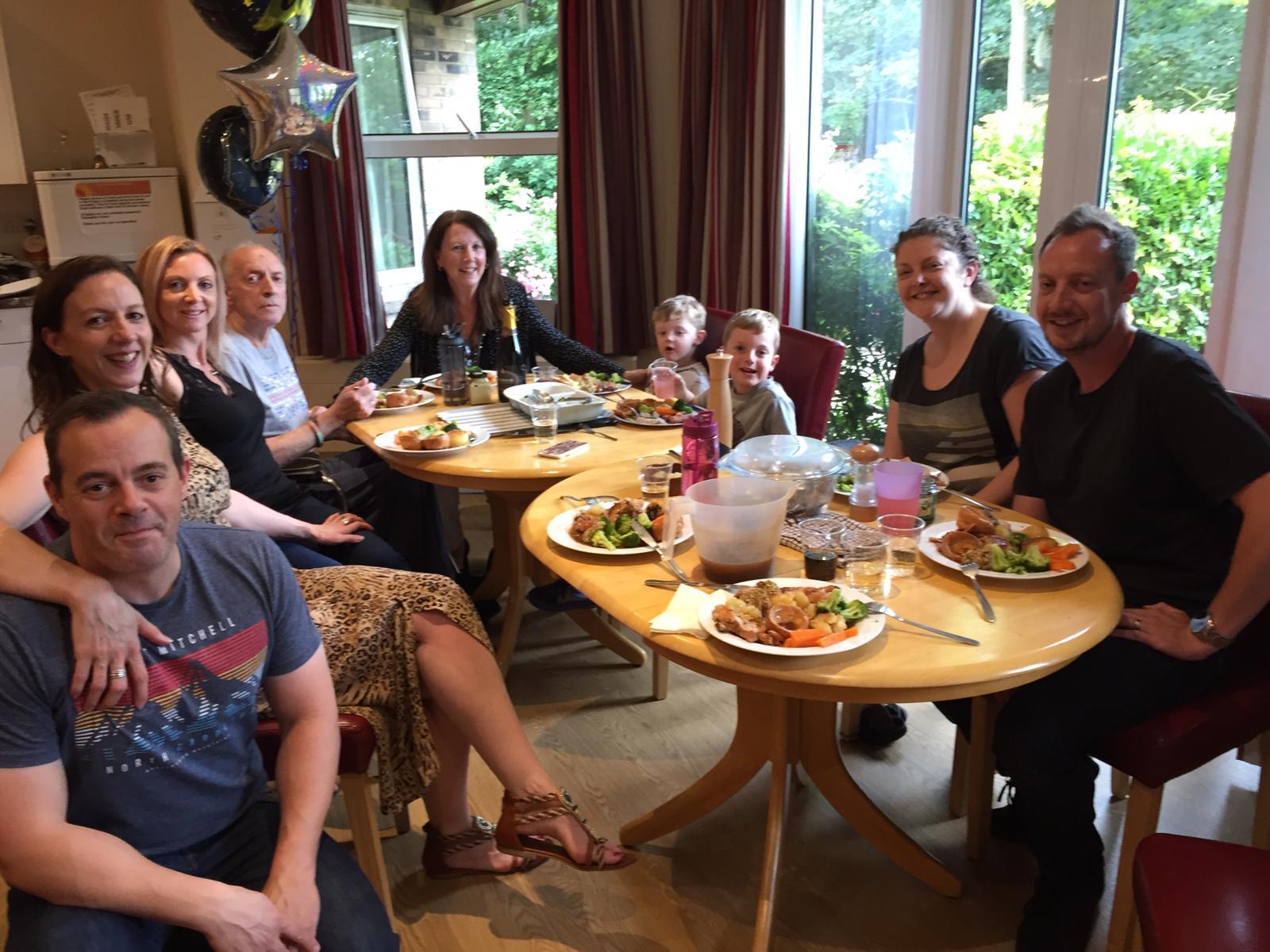 Michael Greer was a devoted family man and when he became seriously ill and needed hospice care, he discovered a home from home.
Michael, who retired in 2004 after 40 years as a BT engineer, was incredibly active.
He enjoyed spending time with his six grandchildren and as a biker, he loved heading off on his Harley Davidson.
But in 2015 his world was turned upside down when he was diagnosed with Myeloma, a rare form of cancer affecting the bone marrow.
Over the next four years Michael underwent gruelling treatment and surgery, along with a stem cell transplant.
Unfortunately, his condition continued to deteriorate and after spending five weeks at Queen's Hospital he was transferred to Saint Francis Hospice to get his pain under control.
"When the nurses at Queen's Hospital first mentioned the Hospice we were all devastated and Michael thought he was being sent there to die," said his wife Christine.
"But when we got to the Hospice, the doctors and nurses were absolutely fantastic.
"They managed to get Michael's pain under control as much as possible and he really loved it there.
"So much happened during the four weeks we were at the Hospice and it became our home from home — I had my birthday, we celebrated our 48th wedding anniversary and even Father's Day.
"We even used to bring in a roast dinner which we ate together in the café and the grandchildren were able to run around in the garden."
Christine and her daughters took turns spending the night at the Hospice with Michael and a special memory for the family was when Michael's pet Sharpei Peggy popped in for a visit.
"Michael desperately wanted to go home as he missed our dog Peggy and hadn't seen her for five weeks.
"I couldn't believe it when the nurses told me I could bring Peggy on to the ward.
"When Michael saw her come in, he bent down to stroke her and she was even allowed to sit on the bed with him."
It was Michael's wish to return home and in the final days of his life, the charity's Hospice at Home team were there to care for Michael, who passed away peacefully with Christine, his son Paul, their two daughters Anjie and Laura and his sister Denny by his side in July 2019.
"It had been such an exhausting day with support services coming and going," said Christine.
"I believe people choose their time. Michael definitely chose his time and waited until everyone left and he was just with his immediate family before he went to sleep," said Christine.
While Christine was Michael's carer for almost five years, she faced her own health worries having been diagnosed with breast cancer in 2016 and undergoing treatment.
Following Michael's death Christine, along with her daughter Laura and grand-daughter Lexie, received bereavement counselling from the Hospice's Family Support team to help them cope with their grief.