National Volunteers' Week 2019 - John Brocklehurst
4th June 2019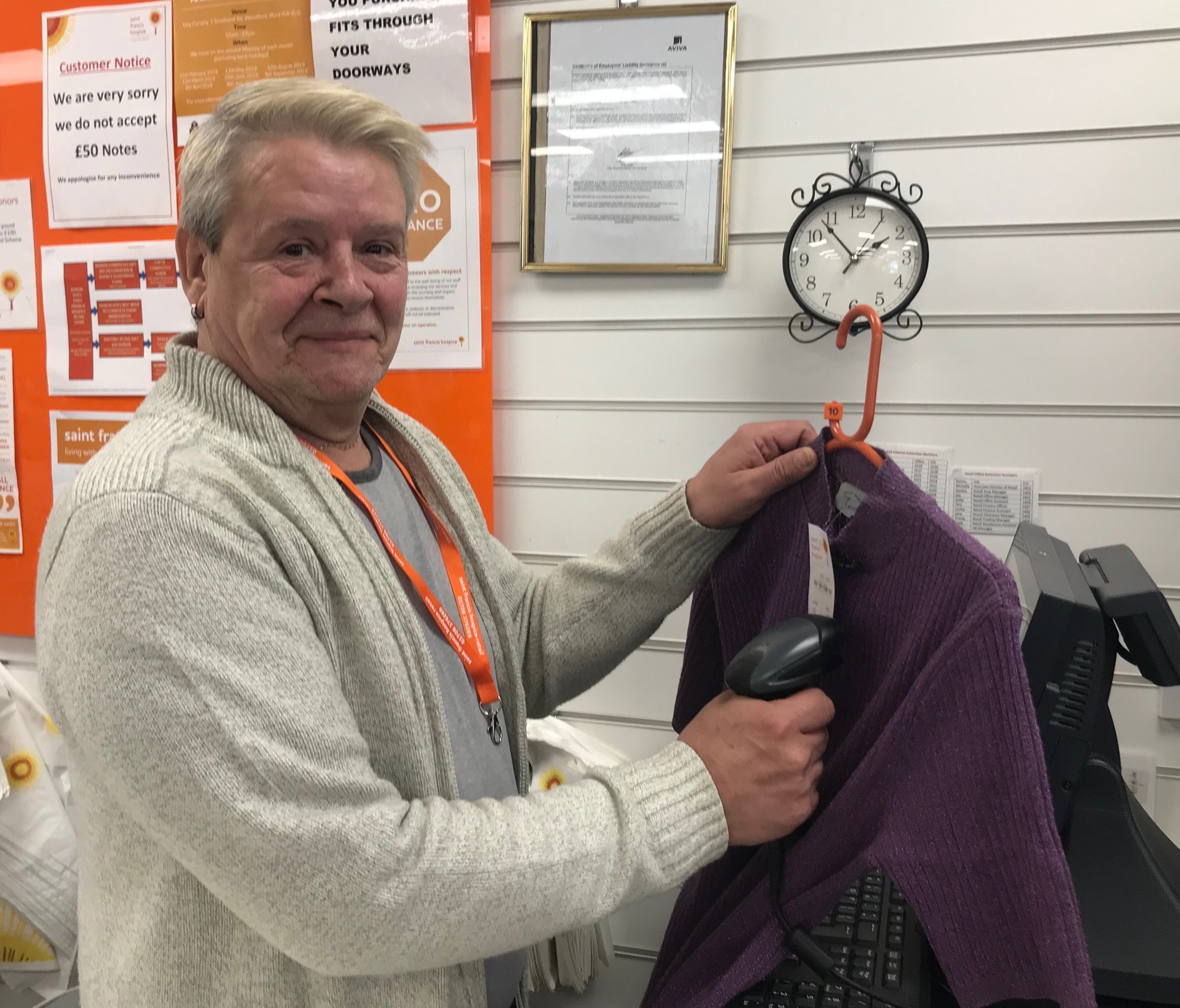 John Brocklehurst, 60, from Buckhurst Hill, has brought his passion for retail to the Barkingside Hospice store, having previously worked in Harrods, Selfridges and also managed 23 retail stores for shoe brand "Kickers".
He has been volunteering for our Hospice for five years, and loves bringing his creative side to the role.
"I always want to make the shop look good - decorating the shop window and doing all of the decorations at Christmas is great fun. I also love the social side of my job. I've got my regular customers that come in, and it's great to catch up and have a natter with them. It almost doesn't feel like work," said John.
After a long period of ill-health, John knew that he wanted to go back into the world of retail, so decided to apply for the voluntary role.
"I didn't know much about the Hospice before I joined the team, but now I've had the opportunity to visit and it's such a beautiful place. I'm really proud that I'm able to use my love of retail to help such a wonderful charity."
You might also be interested in
12th March 2020