New voluntary faces
Saint Francis Hospice's 950 volunteers give up 265,000 hours each year, which saves £1.5m over 12 months. We aspire to have 1,000 of them by the end of 2020.
21-02-2020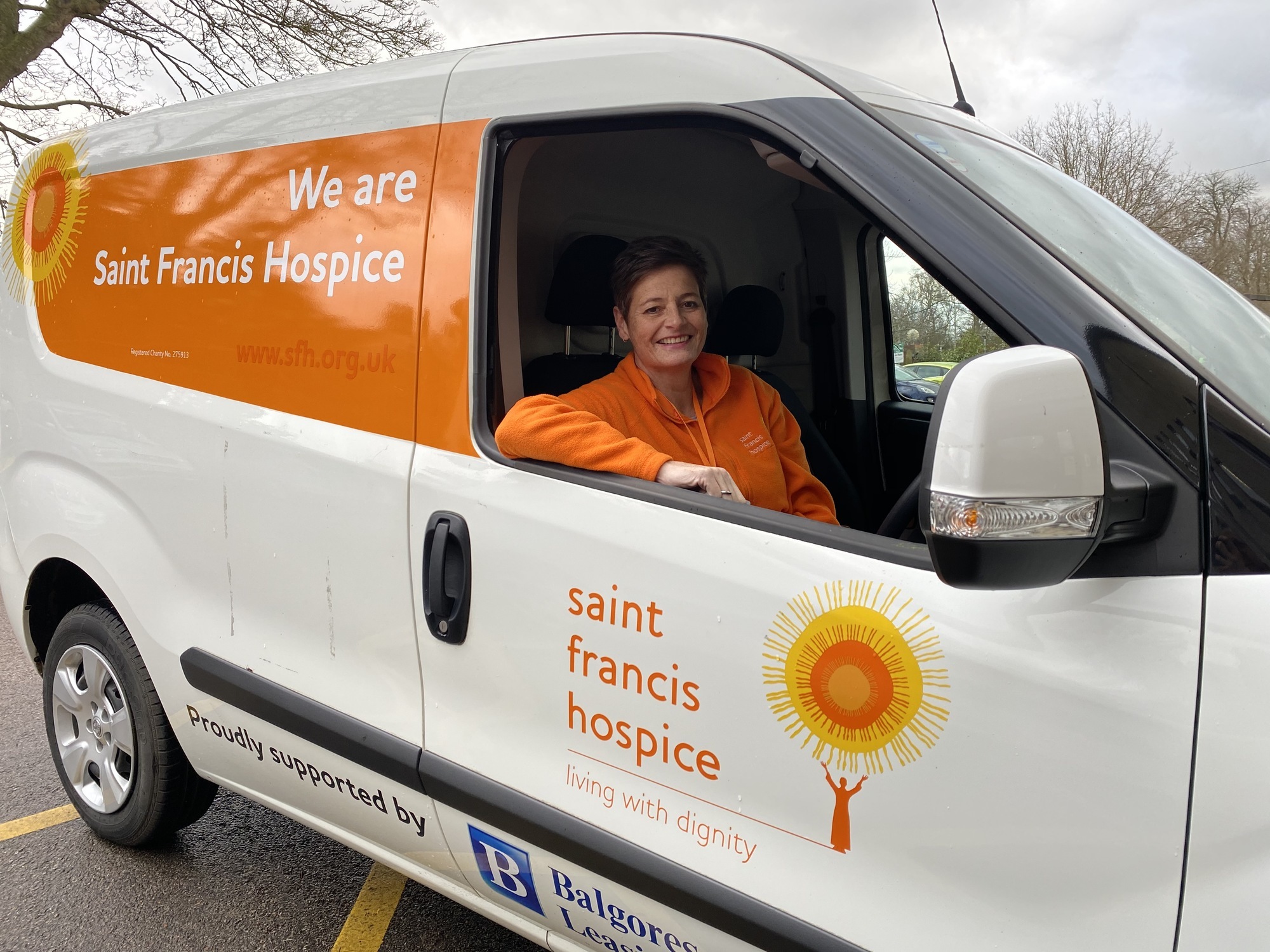 After a recent volunteer recruitment drive, we've welcomed some new faces on our ward, in our grounds, in our retail stores, and driving our lovely outpatients to and from our day unit and social hub: Pemberton Place. One of those is Elaine Cheadle. Last year, she retired from 30 years in the police and wanted to do something worthwhile with her newly-found spare time. During the twilight of her police career, Elaine became a traffic officer:
"I was a nice one!" she claimed.
Elaine has been driving for our Fundraising team and was recently part of our Christmas tree recycling scheme. Elaine, alongside 30 other volunteers, collected and recycled more than 1,000 Christmas trees. We raised over £12,000 while helping the environment at the same time.
"I've never met such a great bunch of people who are so incredibly passionate about a cause," she said. "I know it sounds cheesy, but volunteering gives me a sense of purpose."
Elaine has some simple advice for anyone considering volunteering:
"Do it; it'll be one of the best things you've ever done."
It's the passion, kindness, selflessness and generosity of our volunteers that help to make our Hospice such a special place. Without them, we simply wouldn't be here.

Our volunteers dedicate anything from one to thirty-five hours a week. We need people to do all different kinds of jobs. To find out more, please visit www.sfh.org.uk/volunteering, email volunteering@sfh.org.uk, or call 01708 758614. If it's retail that you're interested in, then we'd love to see you at one of our stores.