Sharp fundraising
Despite working for her family's waste management company for eight years, the things people throw away never ceases to amaze Chelsea Sharp.
29-06-2020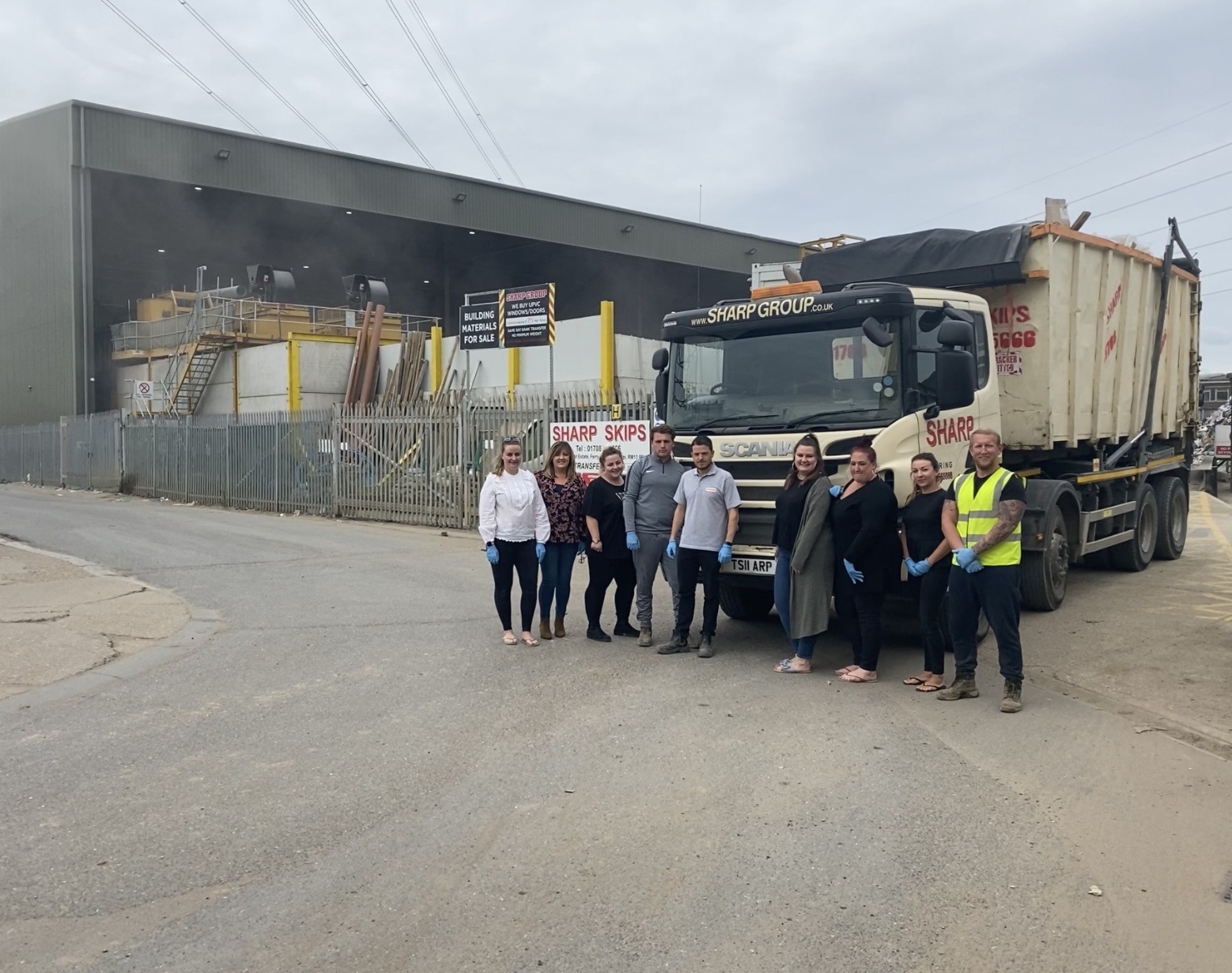 The team at Sharp Skips often visit building sites to collect materials that are surplus to requirements. The Sharp family kindly decided that they'd sell the leftover bits and bobs on behalf of Saint Francis Hospice.
Home improvement enthusiasts, in Rainham and the surrounding areas, browse listings on the company's social media pages. They then visit the yard to pick up anything from a bag of sand to a doorknob. The money raised currently stands at an incredible £875.
The family's connection with our Hospice began in 2014. We cared for Chelsea's Grandad Tom, after a diagnosis of prostate cancer.
"Grandad did this 'man thing' of his generation and didn't go to the doctor," Chelsea recalled. "He was worried about losing his independence. By the time he was diagnosed, the cancer was too far gone."
Tom would visit our Hospice's social hub to get used to the setting before becoming an inpatient on our ward. It's at Pemberton Place where he would enjoy putting the world to rights over a cup of coffee, and also stretching his muscles during exercise classes.
"He found comfort there," Chelsea fondly recollected.
When Tom came to stay on our ward, Chelsea revealed how she was dreading visiting our Hospice.
"I was expecting somewhere clinical and regimental, but it was lovely and homely," she said. "The nurses were incredible towards Grandad and explained everything that was happening. They gave their all for not only him — but also my whole family."
Chelsea was amazed that she could visit her grandad at any time — day or night — and stay by his side for as long as she wished.
"The nurses never put any pressure on us to leave or made us feel that we were outstaying our welcome," she remembered.
Tom spent a peaceful final few weeks at our Hospice before passing away with his loved ones around him. He was 80 years old. Like many people, Chelsea admitted that the lockdown and social distancing has been tough for her and her family.
"Yet it's nothing in comparison to living with a life-limiting illness," she said. "And that's why we support Saint Francis Hospice."
There are many ways in which your company can help people just like Tom. If you'd like to find out more about how you and your colleagues can raise money for our Hospice, while having some fun along the way, then we'd love to hear from you at corporatefundraising@sfh.org.uk